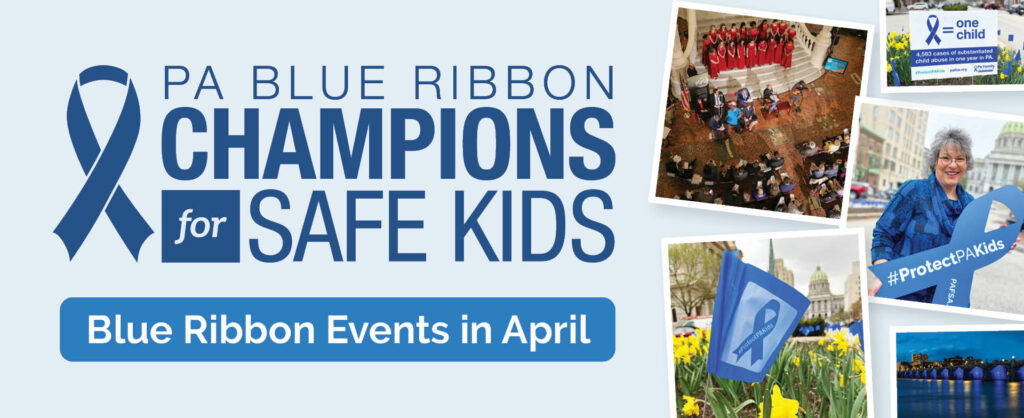 Click on the tabs below to navigate this site.
National Child Abuse Prevention Month
Pa Family Support Alliance (PFSA) and the Commonwealth of Pennsylvania recognize April as National Child Abuse Prevention Month and is committed to working with professionals, families, and communities across Pennsylvania to advocate and educate for the prevention child abuse and neglect. Through collective and strategic partnerships, we believe that communities can be strengthened to help protect children and support families.
Throughout April PFSA will host several events and activities during the month of April to call attention to the prevalence of child abuse and how private organizations, public entities, and individuals can work together to prevent and stop it.
Children are our most precious resource, and they deserve to be loved and protected and grow up in an environment that is free from abuse and neglect. That is why we have designed all our events and activities to not only elevate the ongoing work that our organization and child advocates are undertaking but also educate attendees and participants so that they leave feeling empowered to protect Pennsylvania's children.
From hosting in-person events to engaging with various communities across the commonwealth to sponsoring virtual speakers, we invite you to work with us and help #ProtectPAKids!
---
Overview of April Events and Activities
---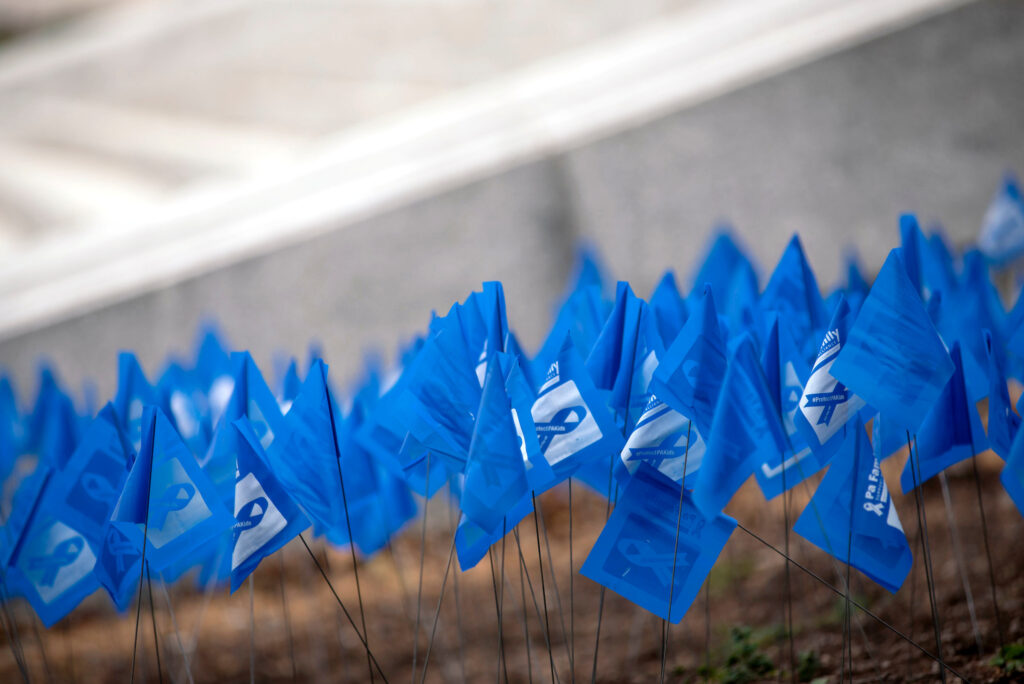 Annual Flag Planting
On April 4, PFSA will once again sponsor this in-person event. From Front Street to the steps of the Capitol, PFSA staff, board of directors, statewide and local advocates, officials and corporate supporters will plant 5,036 Blue Flags to represent the number of substantiated child abuse cases and 58 black flags to represent the number of child deaths due to child abuse in Pennsylvania over one year.
---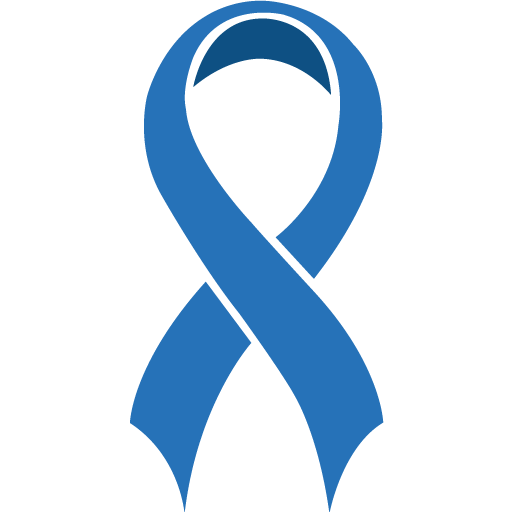 Blue Ribbon Champions for Safe Kids & the Blue Ribbon Campaign
The symbol for child abuse prevention is the Blue Ribbon. PFSA will honor Blue Ribbon Champions from across the Commonwealth who have gone the extra mile to protect PA children. These individuals are recognized for their exceptional contributions as we continue to make every effort to prevent child abuse and neglect throughout Pennsylvania. Legislative leadership, elected and appointed officials of the 2023 incoming administration will join us in recognizing our Blue Ribbon Champions!
---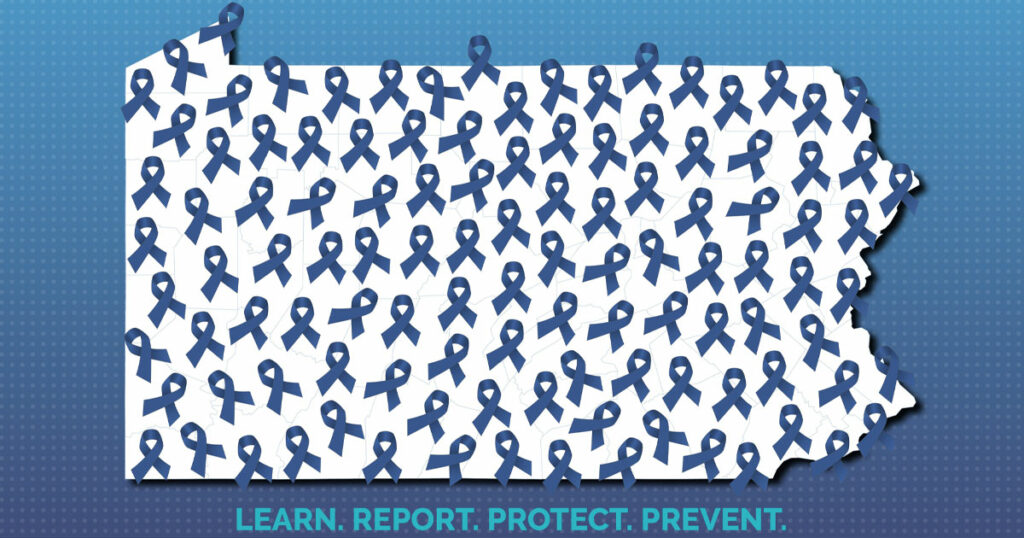 Turn Pennsylvania Blue
Blue is the national symbolic color of child abuse prevention. PFSA will call on Pennsylvania-based reporters, on-air media personalities, celebrities, influencers, and elected officials to "Turn Pennsylvania Blue" on April 4. Although April 4 is Go Blue Day, every day in April is a great day for sporting the color blue.
---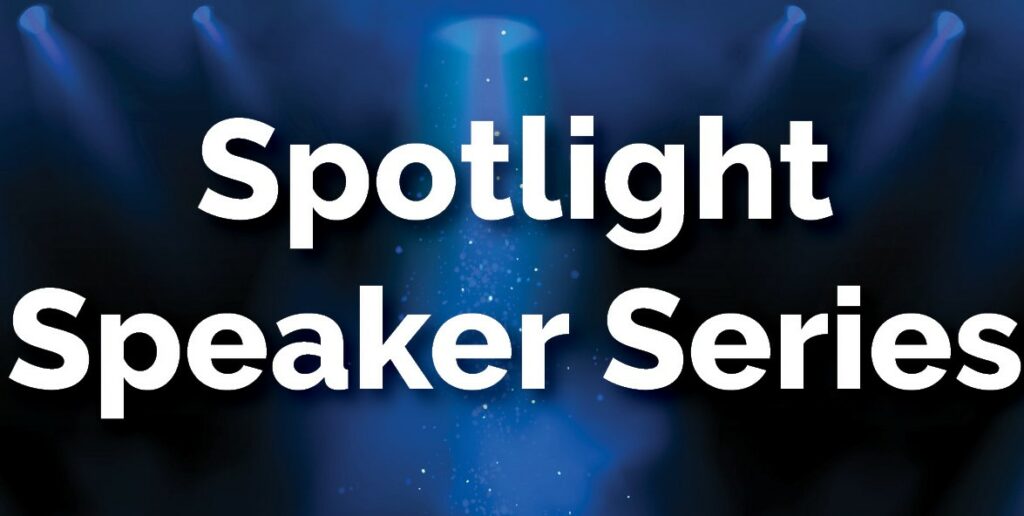 Spotlight Speaker: Virtual Speaker Event
PFSA will host a nationally renowned child abuse prevention expert present to speak to attendees in a live, virtual setting. This expert will provide relevant, innovative and timely information about child neglect. The topic addressed will support the career development of individuals who work in this field.
---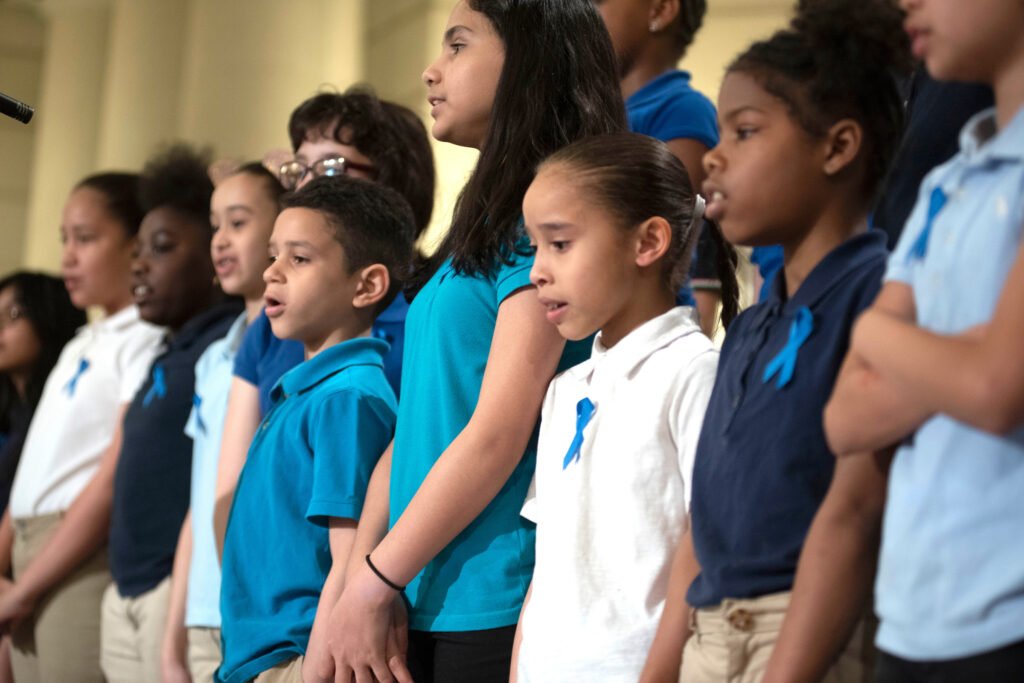 Children's Memorial & Data Map
PFSA will display child abuse and neglect data from Pennsylvania's statewide report on an interactive map accompanied by memorial video honoring the children who were lost due to child abuse and neglect. Check out the Children's Memorial section to view this information and video.
---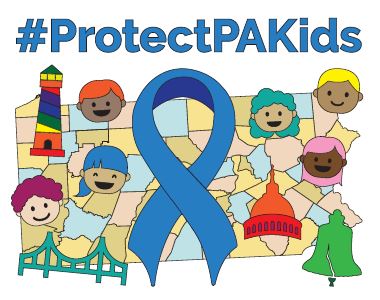 Engaging in Various Communities Across the Commonwealth
PFSA will work directly with individuals and child welfare organizations, like county children and youth service agencies, across the state on local activities that will publicly raise awareness about abuse prevention. By working together at a grassroots level, PFSA believes that all of us will be stronger together and better equipped to combat the future needs of our children.
---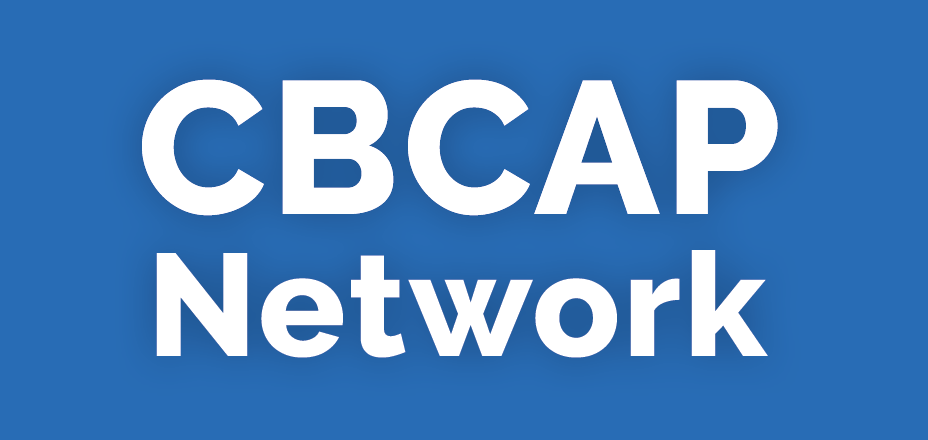 CBCAP Network
PFSA's Community-Based Child Abuse Prevention (CBCAP) Network is a diverse group of local organizations providing a wide range of prevention services and programs to anyone who may be in a parenting or caregiver role. Check out the CBCAP Network section to learn more about this powerful network.
---


April is National Child Abuse Prevention Month, which serves as a reminder that there is much work to be done to help protect our children. Our PA Blue Ribbon Champions for Safe Kids movement is a call to action to get involved, to strengthen and support families, to watch out for the safety of children in your neighborhood, and to learn how to report child abuse.
Each April, Pa Family Support Alliance (PFSA) honors individuals from across the Commonwealth who go above and beyond the call to #ProtectPAKids from abuse and neglect. These individuals are recognized as Blue Ribbon Champions for Safe Kids for their exceptional contributions and efforts as we strive to prevent child abuse and neglect throughout Pennsylvania. PFSA is excited to honor four distinguished individuals in 2023 as Blue Ribbon Champion for Safe Kids.
Child abuse is a public health crisis – but it is preventable. Each of us must play a role in child protection. Because every child needs a champion. If you suspect abuse, report it to ChildLine, the state's 24/7 reporting hotline at 800-932-0313.
---
2023 Blue Ribbon Champions for Safe Kids: Award Winners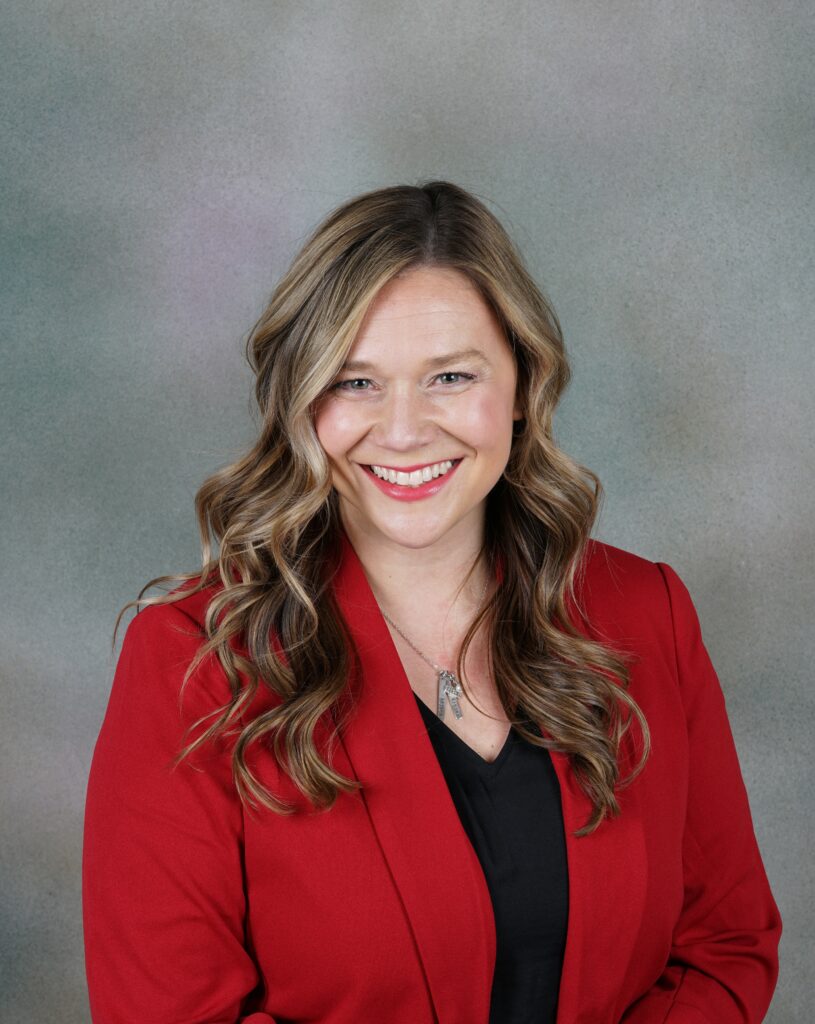 ---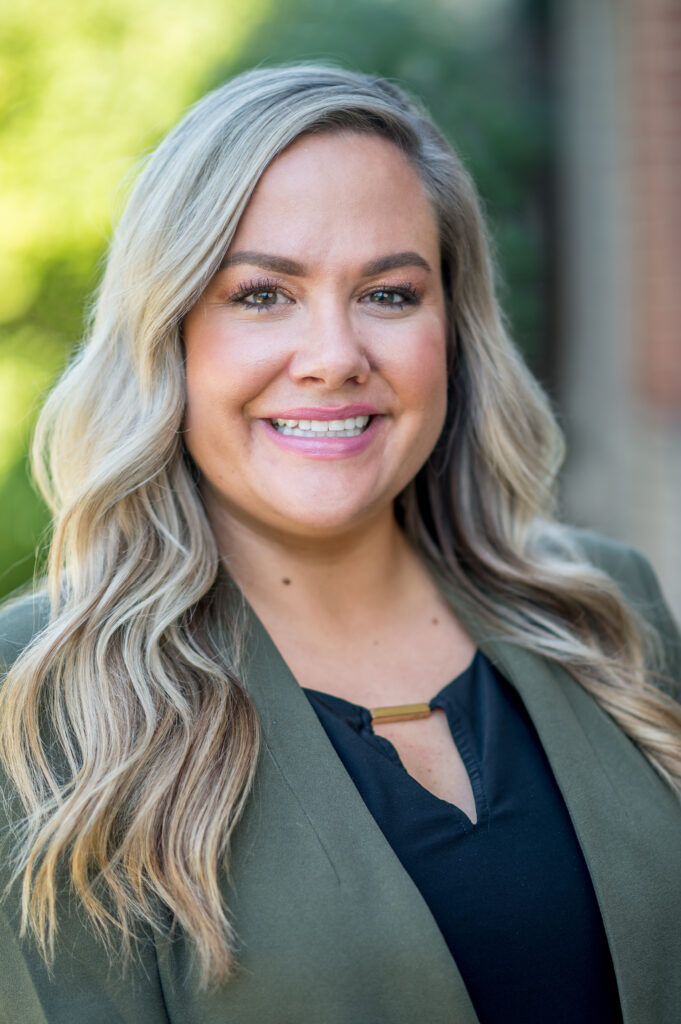 ---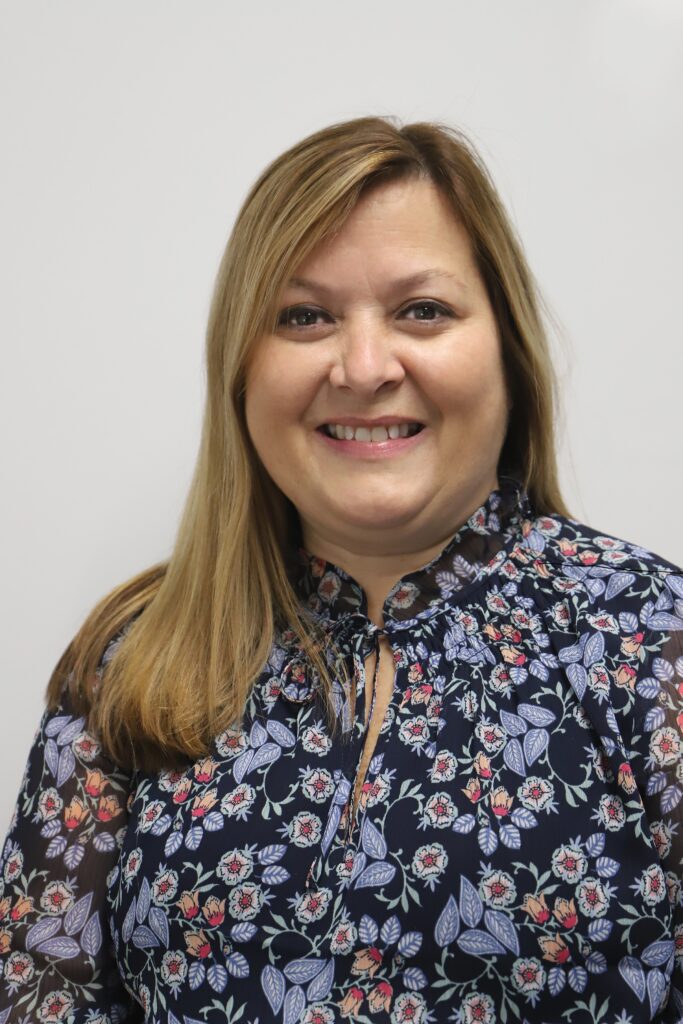 ---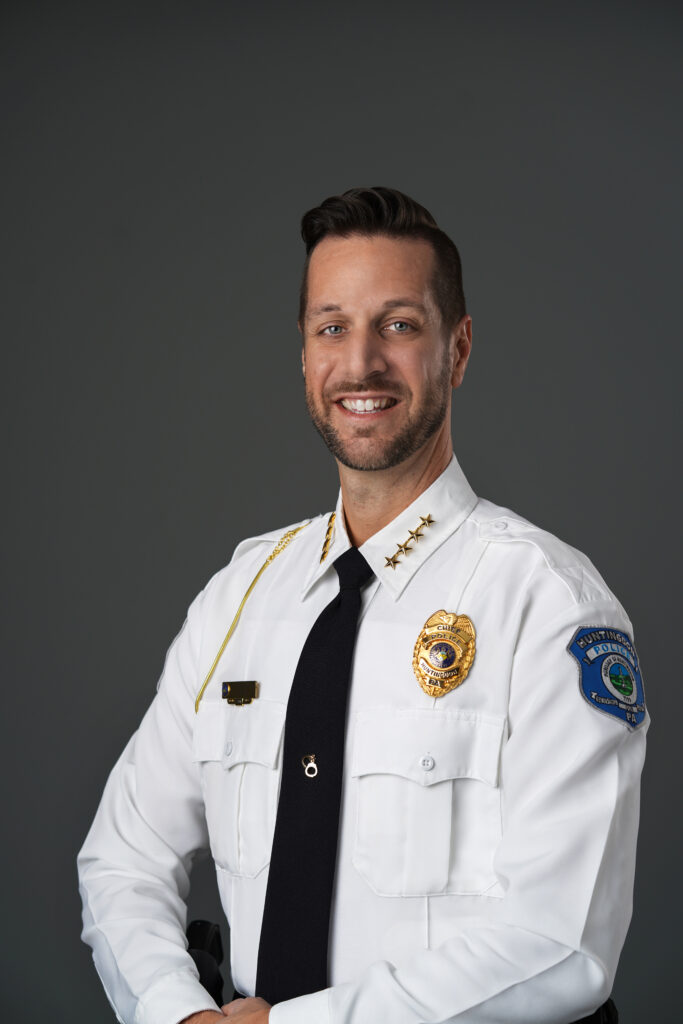 ---
A special thanks to our judges for the 2023 Blue Ribbon Champions for Safe Kids event – Thank You!!!
Robin Boyer, Lancaster County Children and Youth Agency
Terry Clark, Pennsylvania Council of Children, Youth & Family Services (PCCYFS)
Chris Kirchner, Children's Advocacy Centers of Pennsylvania
Deborah Willett, Coatesville Center for Community Health
---

PFSA is excited to host its annual Spotlight Speaker as part of National Child Abuse Prevention Month! We invite you to join us for this virtual speaker event scheduled for April, where we have invited a nationally renowned child abuse prevention expert present to speak to attendees in a live, virtual setting. The purpose of this event is to raise awareness of child abuse prevention efforts across systems and to educate other professionals on the impact that child abuse prevention can have for individuals, organizations, systems, and communities. The topic addressed will support the career development of individuals who work in this field.
Registration is FREE and CEUs, CLEs, and Act 48 credits are available for anyone attending the live speaker session.
---
2023 Spotlight Speaker: Preventing Child Abuse
---
Join us for a panel of experts on the topic of Child Neglect, led by Jennifer Jones from Prevent Child Abuse America.
Date: April 12, 2023
Time: 10am-12pm
Registration Link: https://us02web.zoom.us/webinar/register/WN_F1AzVU1HSJSH98_1-rXXLA
Presentation Overview:
Investments in primary prevention will expand access to the resources, opportunities, and relationships that children and families need to thrive. Child maltreatment is preventable and with strategies and policies that enhance the well-being and strengths of families, child abuse and neglect can be prevented from happening in the first place. We can ensure that families have what they need, when they need it, in the communities where they live, offered without stigma, and BEFORE they find themselves in crisis. In this session you'll hear about creative solutions across states to address child neglect through legislative changes in the definition of neglect, approaches to support families and reduce stress, and engaging communities in efforts to address family needs.
---
Speaker Panel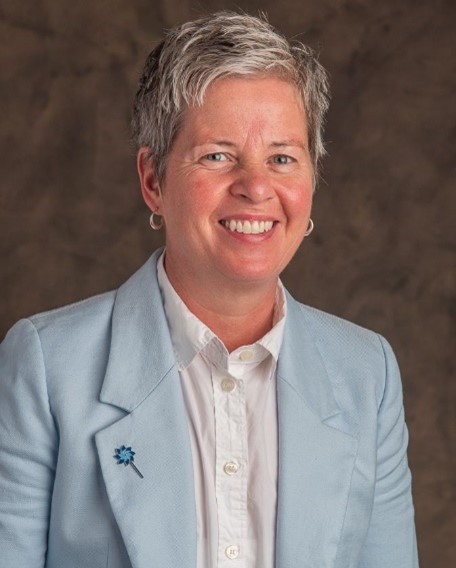 Jennifer Jones, Chief Strategy Officer, Prevent Child Abuse America
Jennifer Jones joined Prevent Child Abuse America as Chief Strategy Officer in February 2021. Previously, she served as the director of the Change in Mind Institute and the co-director for Safety and Resilience for the Alliance for Strong Families and Communities. At the Change in Mind Institute, Jones helped to advance a common understanding of the core story of brain development and integrate this knowledge into the social and public services sectors. She led all aspects of the institute, including recently raising $1.7 million for the Texas Change in Mind Learning Collaborative and National Impact Study. Jones also served as the project director of the Child Safety Forward Initiative, a three-year Department of Justice cooperative agreement working with five jurisdictions to develop community-led, systematic solutions to reduce child fatalities caused by child maltreatment.
Additionally, Jones consults and advises organizations on brain science, child welfare, and child and family well-being issues; she works closely with national organizations and congressional representatives to advance brain science infused policy and trauma-informed care legislation.
Jennifer received her master's in social work from the University of Wisconsin-Madison and bachelor's in social work from Marquette University.
---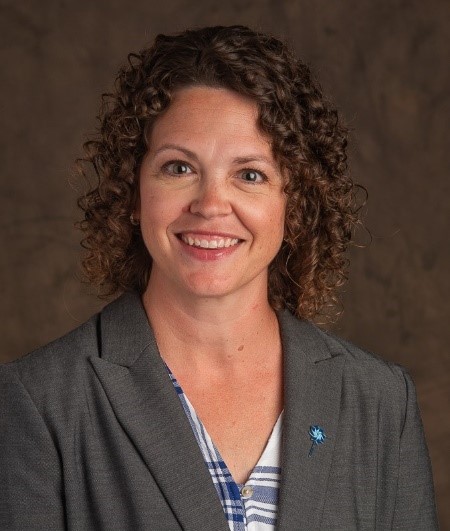 Kelly Crane, State Policy Specialist, Prevent Child Abuse America
Kelly Crane has worked in the field of prevention and child welfare for more than 20 years. Her policy activities center on providing leadership, strategic planning, guidance, and support to advance the goals and mission of Prevent Child Abuse America and Healthy Families America. Kelly facilitates informative advocacy and educational campaigns, cultivating positive public and political will, and connecting allied political champions and stakeholders to each other. She supports the federal policy team and distills national priorities into effective state advocacy strategies for the PCA America network.
Prior to joining PCA America, Kelly worked at Chapin Hall at the University of Chicago, where her policy and research activities centered on providing consultation and capacity building to states and jurisdictions with a focus of promoting improved outcomes for the safety, permanency, and well-being of children and families. Kelly also worked for the National Conference of State Legislatures, where she provided customized facilitation, technical assistance, and testimony to senior state policymakers, addressing policy and systems reform issues related to child welfare. She also brings experience working within a state system involved in program development, program implementation, and evidence-based practices through her tenure at the Illinois Department of Children and Family Services and the Office of the Illinois Attorney General.
Kelly holds a Master of Social Work degree from the University of Illinois at Chicago and BA in Psychology and Business Administration from Saint Mary's College in Notre Dame, Indiana. Kelly resides outside of Minneapolis, Minnesota with her husband and two young children.
---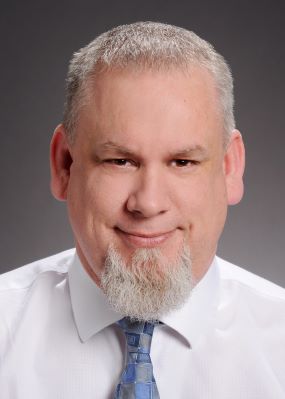 Gabriel McGaughey, MSSW, Director of Child Well-Being at Children's Wisconsin
Gabriel McGaughey is the Director of Child Well-Being at Children's Wisconsin and a founding Co-Director of the Institute for Child and Family Well-Being (ICFW). In these roles Gabriel focuses on disseminating and translating research and other evidence into system changes in child welfare, mental health, and other systems. Gabriel holds a masters' degree in social work, with a background in quality improvement, data analytics, and program administration in the child welfare system.
Through the ICFW Gabriel has advanced the implementation of interventions like Parent-Child Interaction Therapy (PCIT) and Mobility Mentoring, while also advocating for science-informed policy and procedural innovations. Gabriel's current work has focused on systemic interventions to prevent family separations for reasons of neglect through the Strong Families, Thriving Children, Connected Communities initiative.
---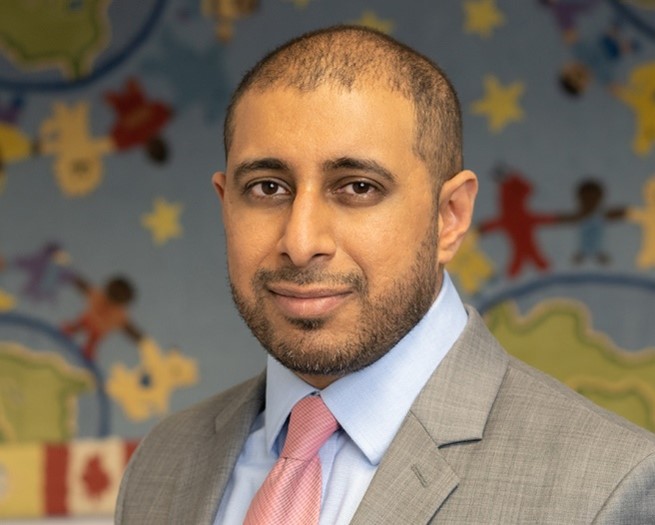 Ali Faruk, Policy Director, Families Forward Virginia
Mr. Ali Faruk brings 15 years of experience in civic engagement, non-profit management, and public policy. His work experience includes Policy Director at Housing Opportunities Made Equal of Virginia, an Aide in the Va House of Delegates, and several years in health policy at the Va Department for Aging and Rehab services and the Va Department for Medical Assistance Services. Currently Ali is the Policy Director at Families Forward Virginia, a statewide nonprofit that provides Home Visiting Programs, Family Support and Education, Professional Development, Child Sexual Abuse Prevention Programs, Advocacy, Public Awareness/Public Education.
He has served on many non-profit boards including the Va Interfaith Center for Public Policy, Mental Health America of Virginia, where he served as Chair of the Policy Committee, the Virginia Autism Council, and the Community Building Committee of the United Way of Greater Richmond and Petersburg where he served as Chair of the Health Council. Ali is currently a member of the Board of Long Term Care Administrators. Ali Faruk holds a Bachelors degree in Sociology and a Master of Public Administration Degree from VCU. He is a graduate of Leadership Metro Richmond as well as the Commonwealth's Virginia Executive Institute.
---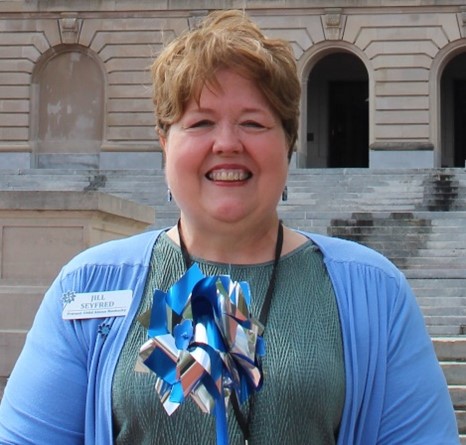 Jill Seyfred, Executive Director, Prevent Child Abuse Kentucky
Jill Seyfred has been employed by Prevent Child Abuse Kentucky since 1984, receiving her master's degree in social work from the University of Kentucky in 1985. She is originally from Michigan and received her undergraduate degree from Hope College – home of the Tulip Festival! Prevent Child Abuse Kentucky is Kentucky's leading statewide child abuse prevention organization, and she has served as their Executive Director since 1988. PCAK is part of a national network of Prevent Child Abuse America Chapters and throughout the years, Jill has served in leadership positions on the state and national levels. She has been appointed as a member of KY's Child Sexual Abuse and Exploitation Prevention Board by three different Governor's, and currently is serving an appointment on KY's Child Support Guidelines Commission and KY's Child Abuse and Neglect Prevention Board, as set forth by Senate Bill 8 in the 2022 General Assembly.
---
Lost Children's Memorial Video
---
Interactive Data Map (2023)
This interactive data map represents child abuse fatality data gathered from the 2021 Annual Child Protective Services Report, which is produced annually by the Pennsylvania Department of Human Services (the annual report for 2022 has not yet been finalized). A total of 58 child fatalities and 136 near fatalities due to child abuse were substantiated statewide during 2021. This number is broken down by each county on the map below.
To view the child abuse fatality data by county, place your cursor over any county on the map. Click on the county to reveal more specific data related to the number of substantiated cases, fatalities, and near fatalities for that county.

At the center of PFSA's mission sits the family-serving, community-based organizations across Pennsylvania that we have had the privilege to partner with over the years. The Community-Based Child Abuse Prevention (CBCAP) Network is a diverse network of local organizations, providing a wide range of prevention services and programs to anyone who may be in a parenting or caregiver role.
These partnering organizations create a strong and united statewide network that, together, promotes positive, safe, and healthy family development within the local communities. PFSA is proud to provide support and resources for this network year after year, including professional development opportunities, technical assistance, programming expansion, and a variety of resources for local families and communities. This ongoing relationship helps to create a positive impact on caregivers, families, and children all across the commonwealth.
PFSA works with individual CBCAP agencies on a variety of collaborative projects, virtual programming, relevant publications, and resources, as well as remote learning webinars and training opportunities. All of this effort supports the pathway toward a safe and healthy future for Pennsylvania families and children.
If you are a community-based agency with a focus on supporting families and preventing child abuse, PFSA invites you to learn more about the CBCAP Network and the opportunity to partner. Click the document to the right to gain insights on the work ahead, membership benefits, and how you can get involved. To submit an interest form for joining PFSA's CBCAP Network, click here.
If you have any questions regarding PFSA's CBCAP Network, contact our Prevention Services Manager, Justin Donofrio, at jdonofrio@pafsa.org.
---
2023 Event Photos
---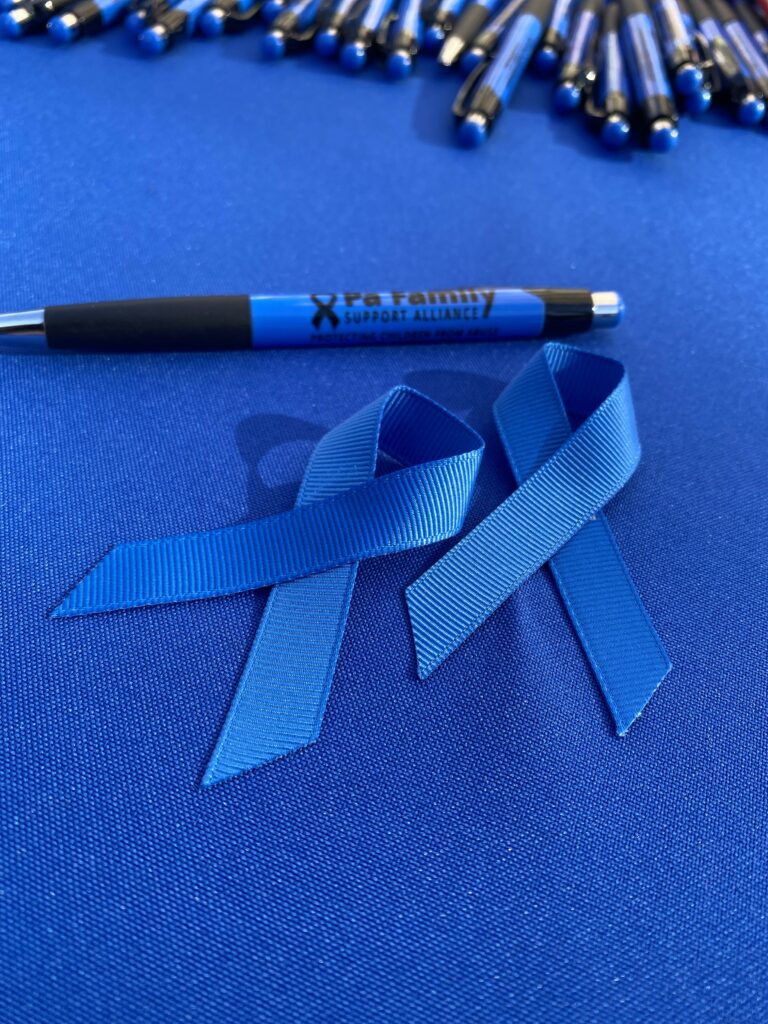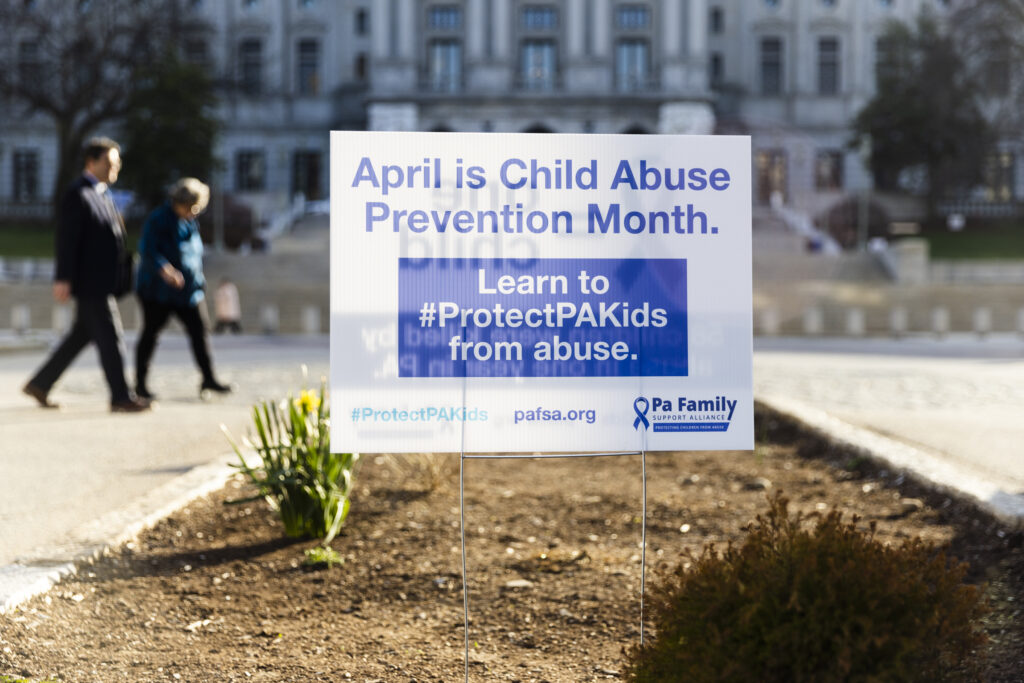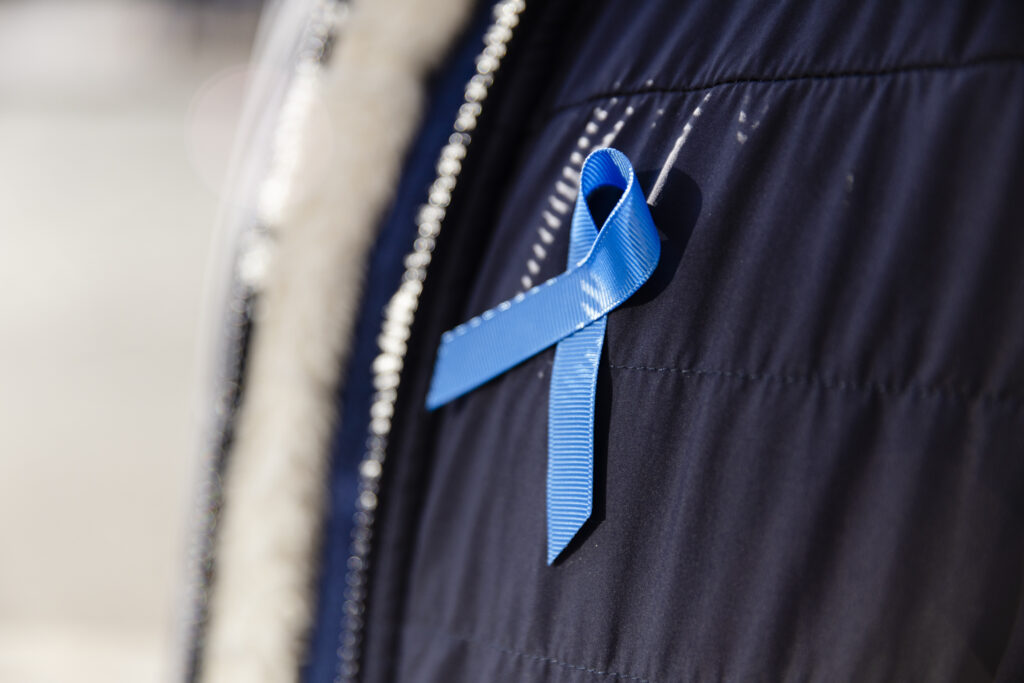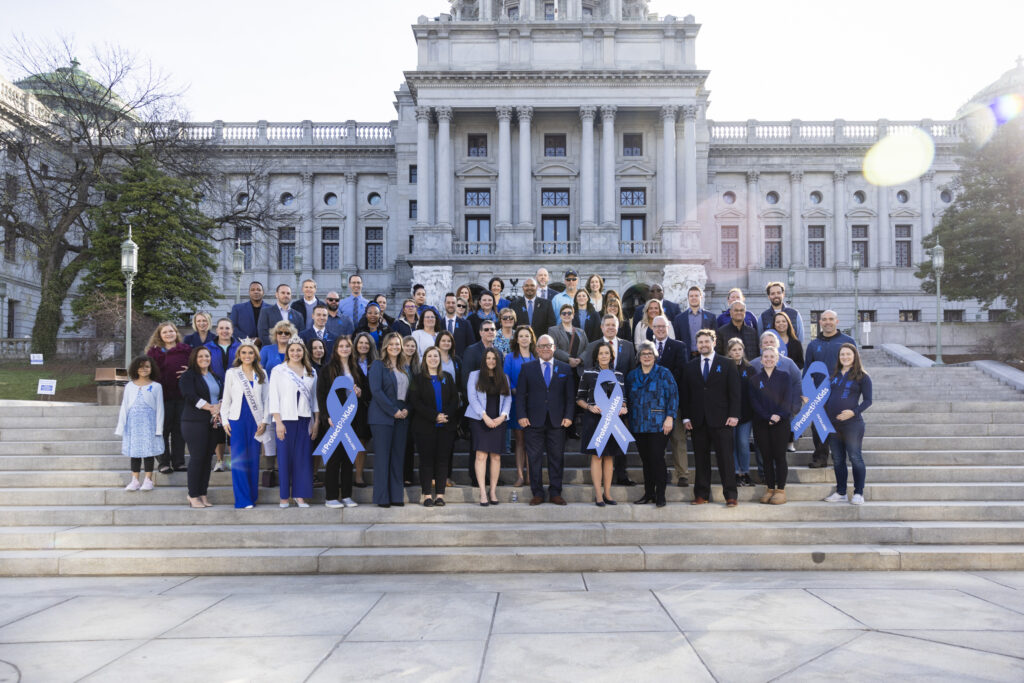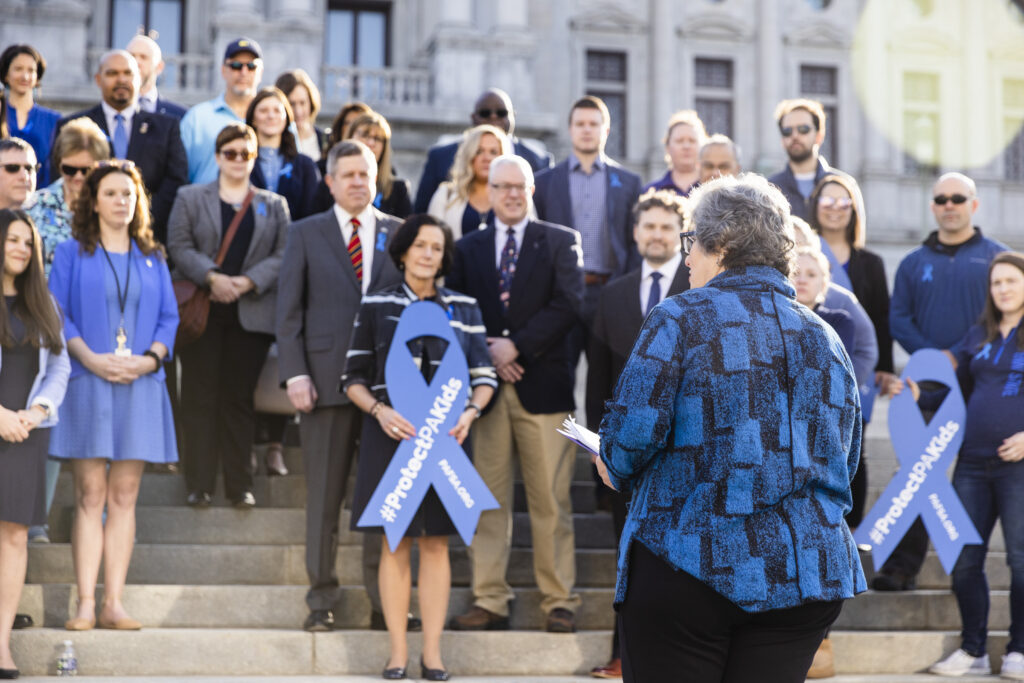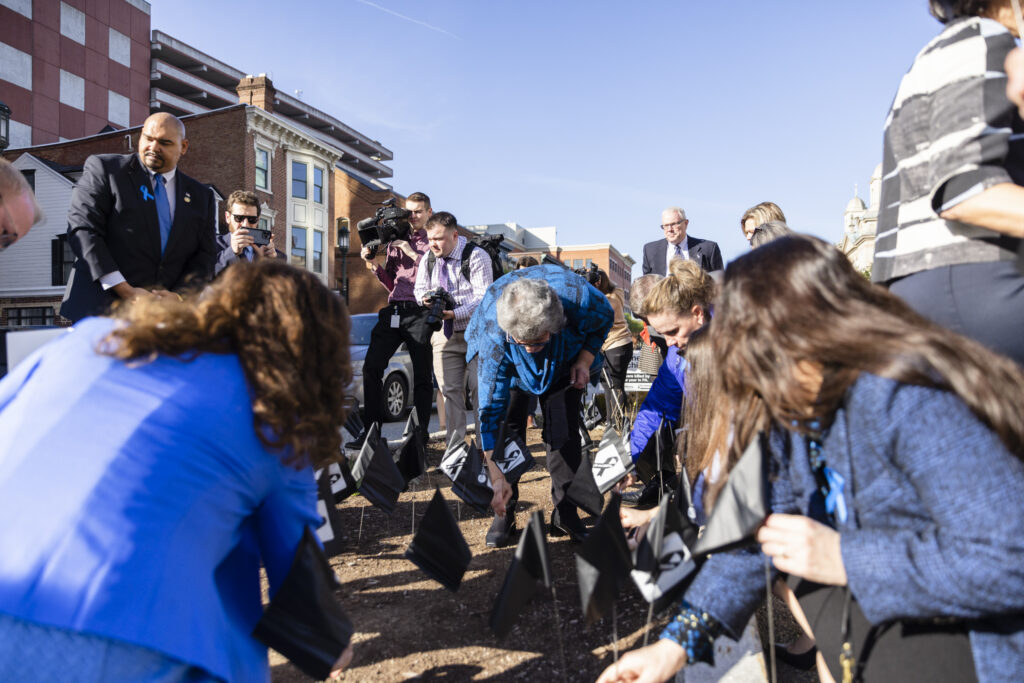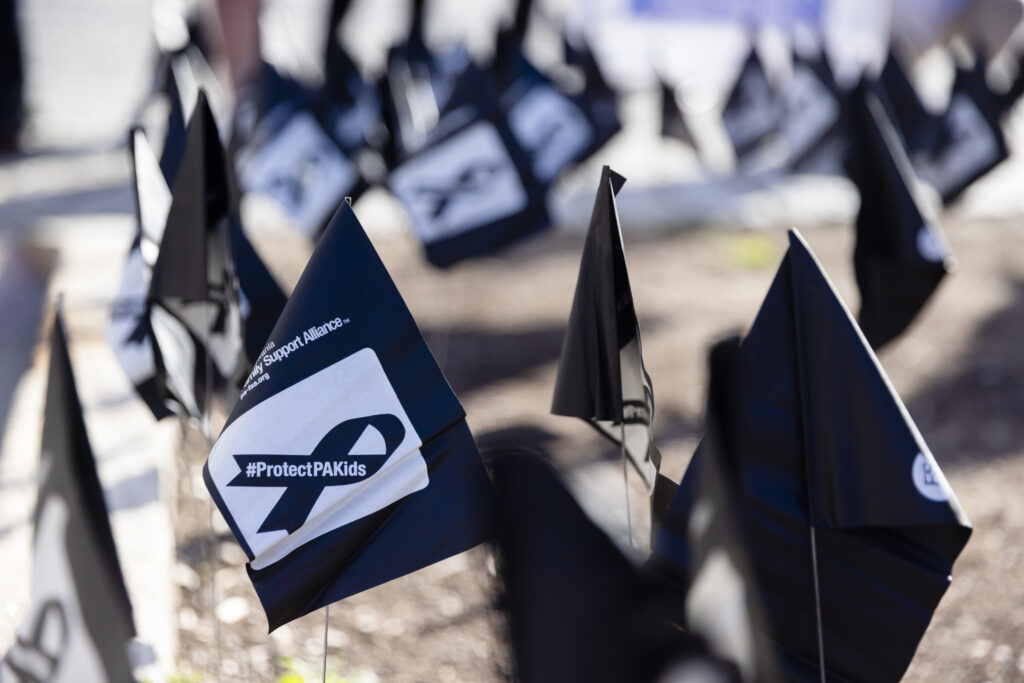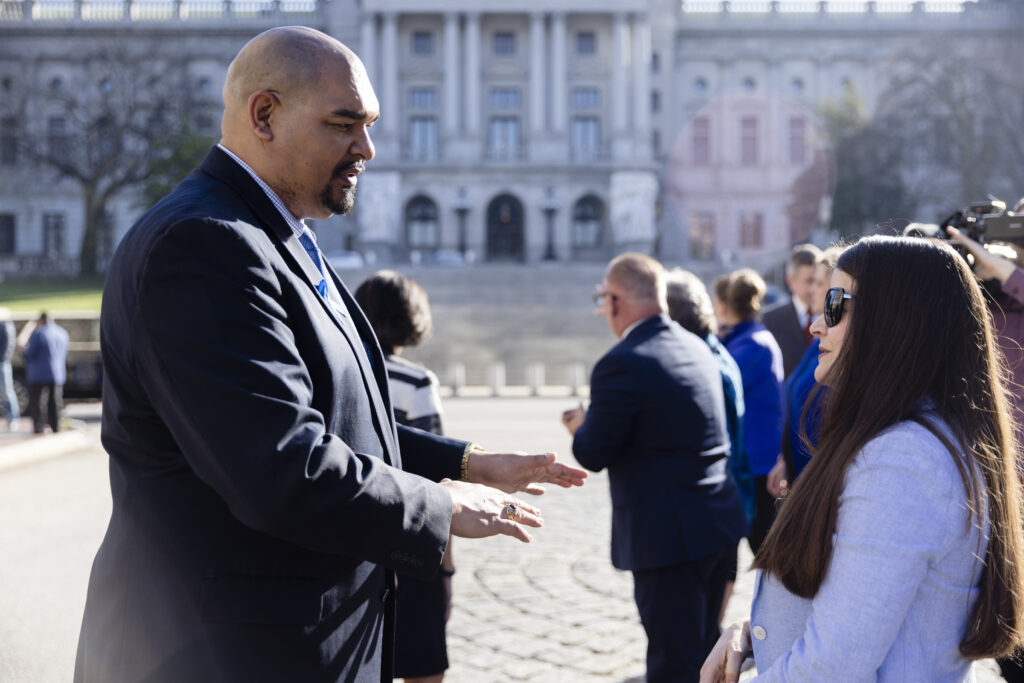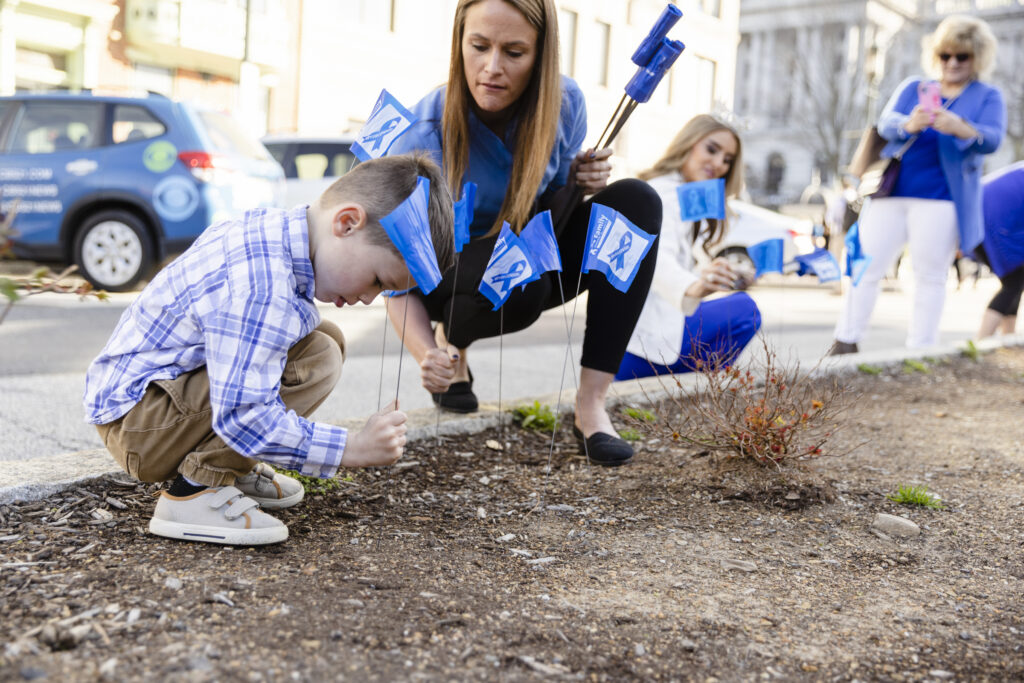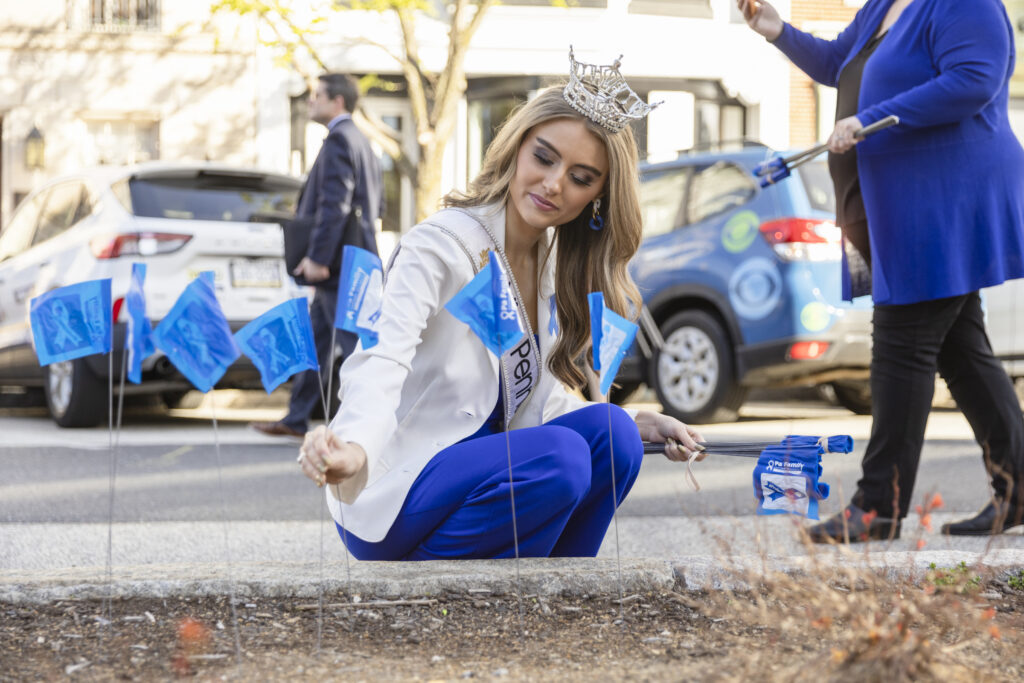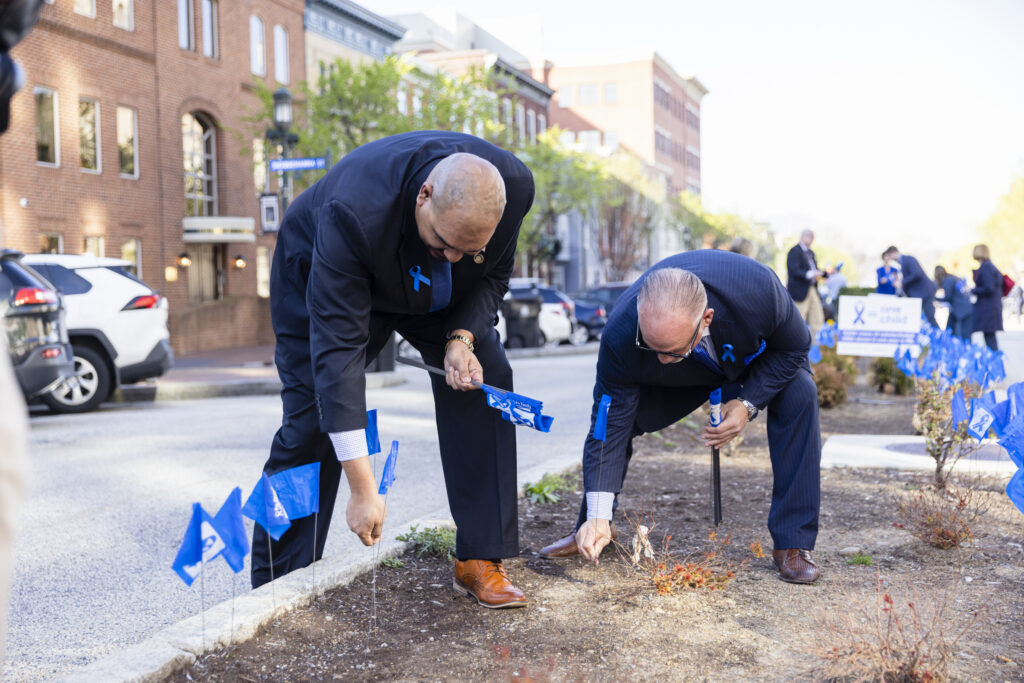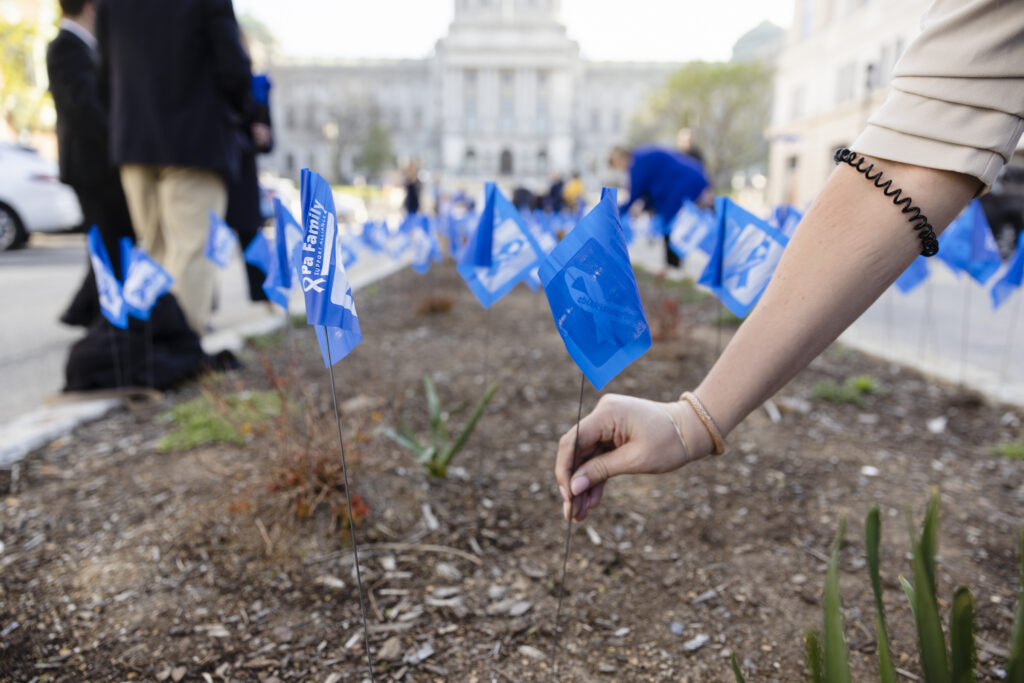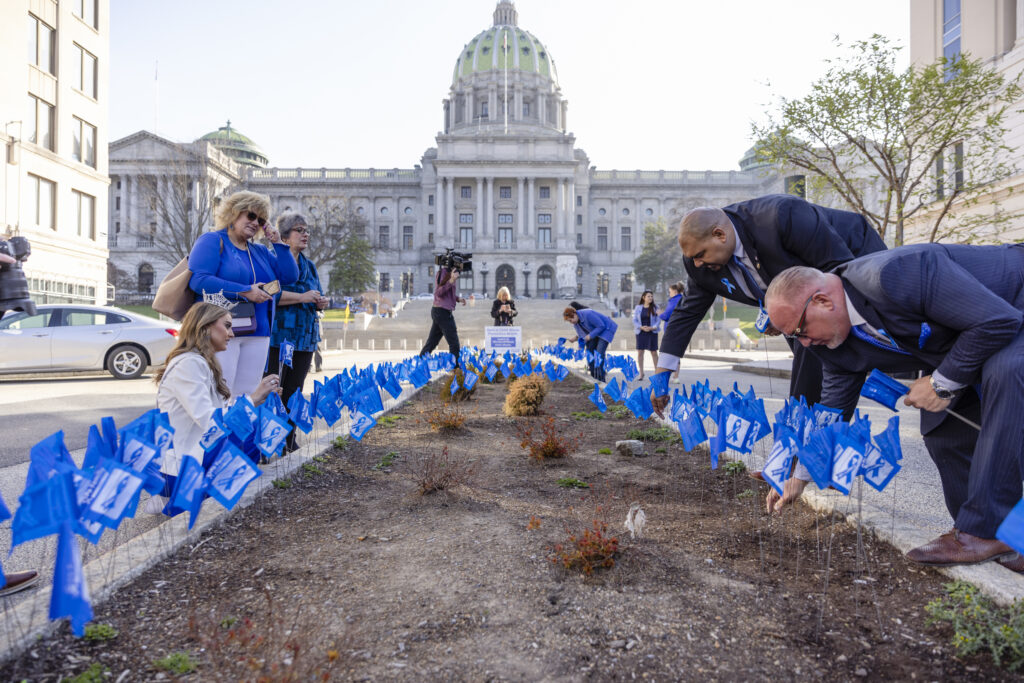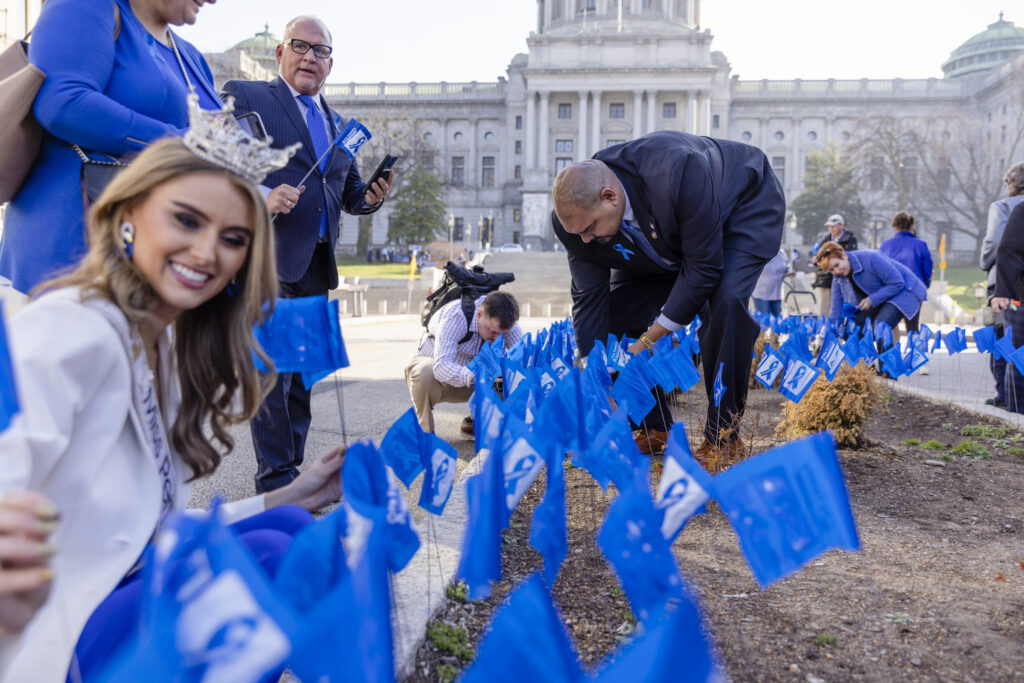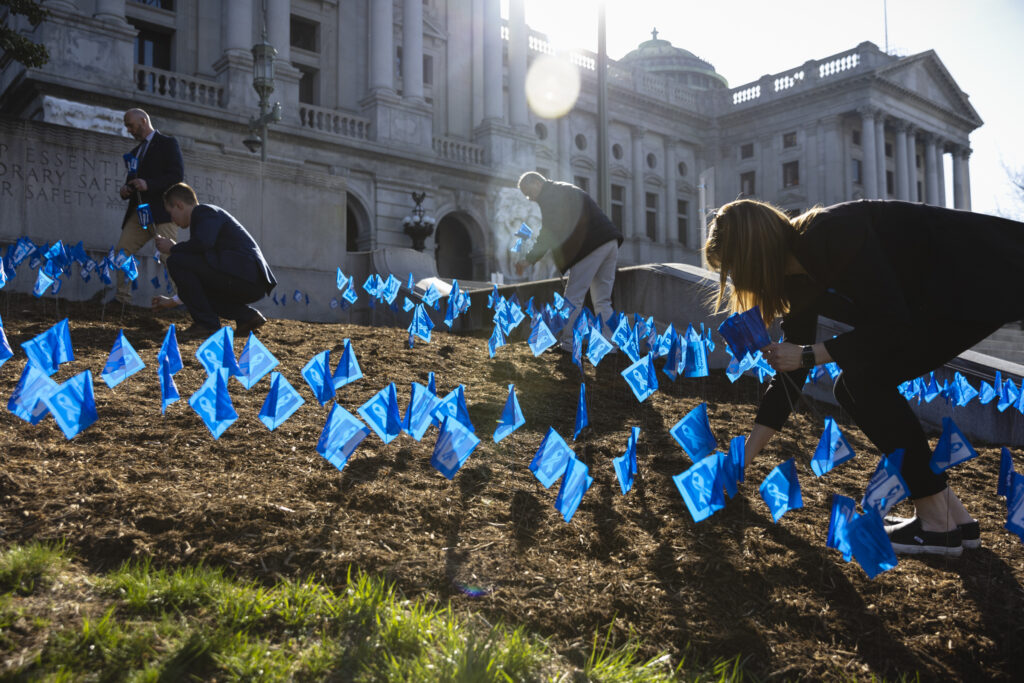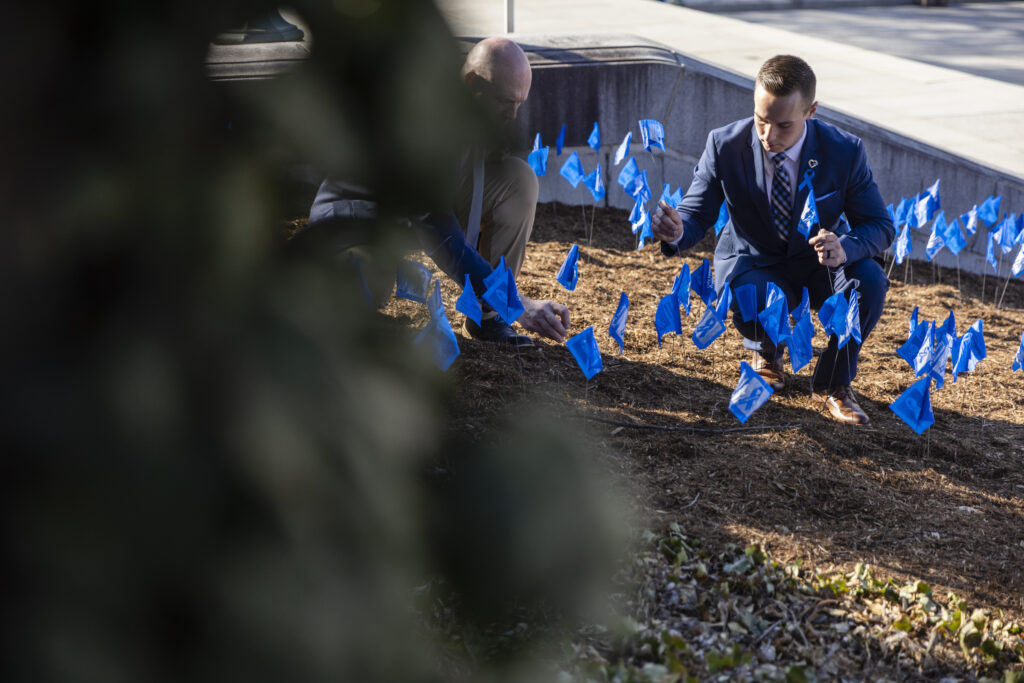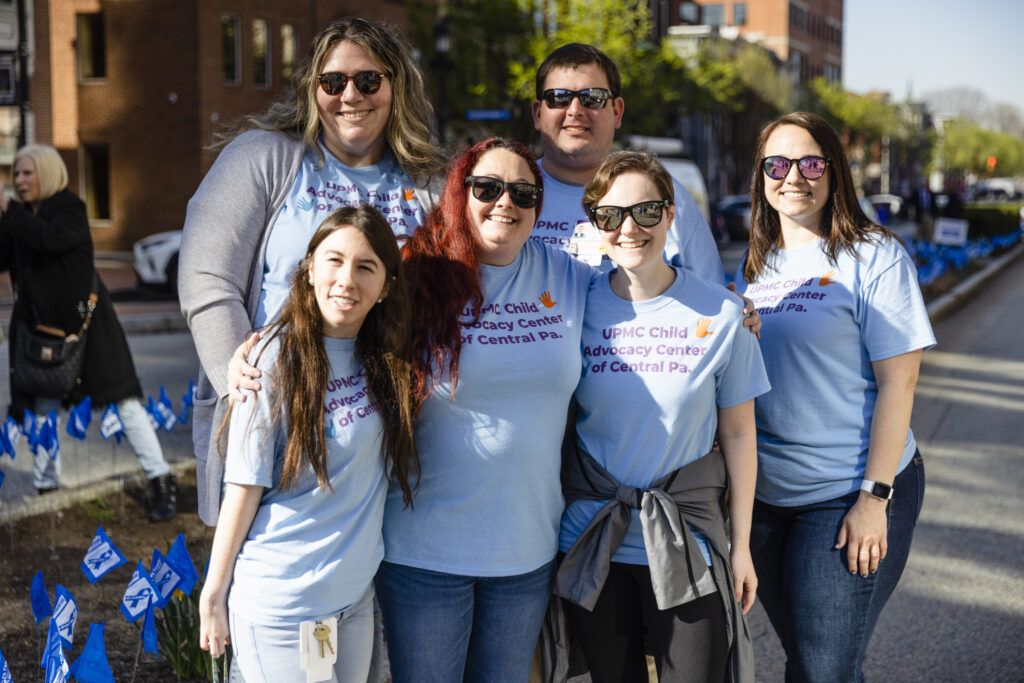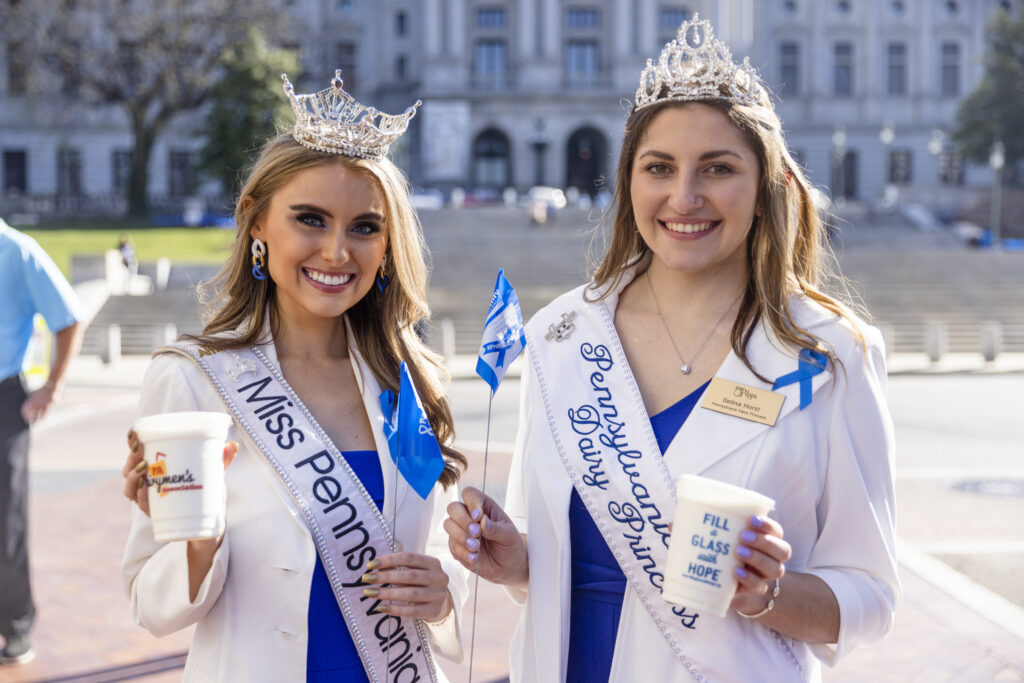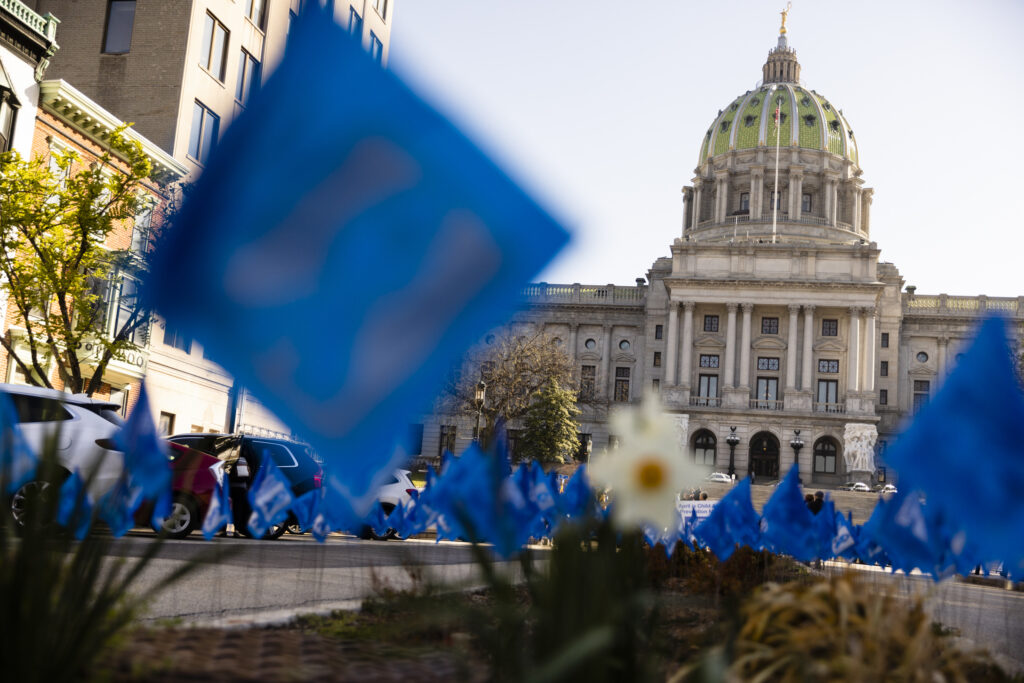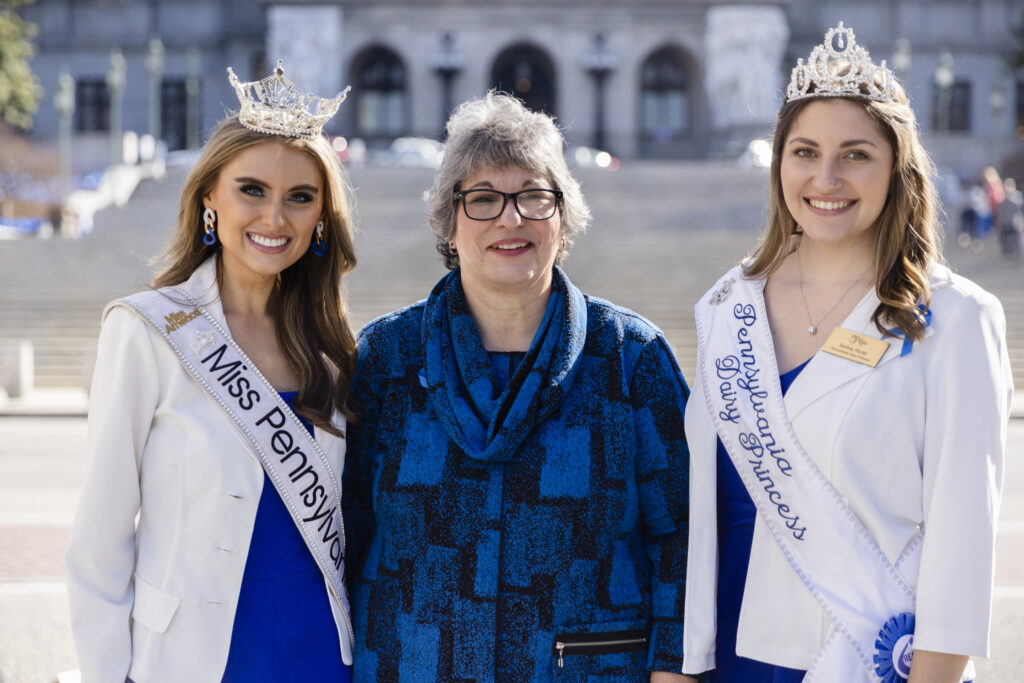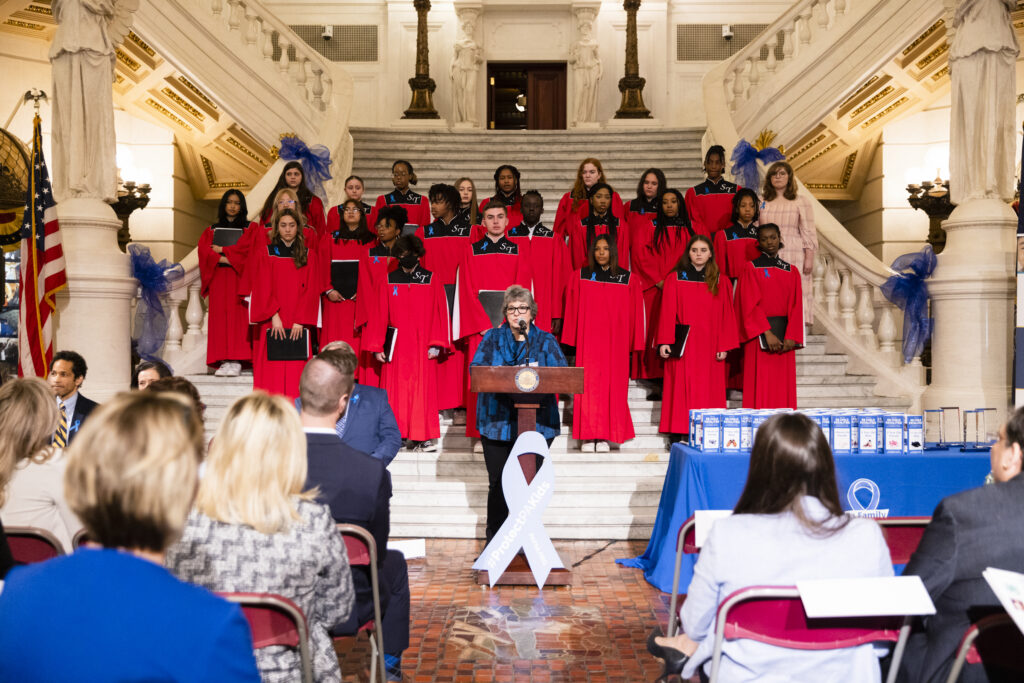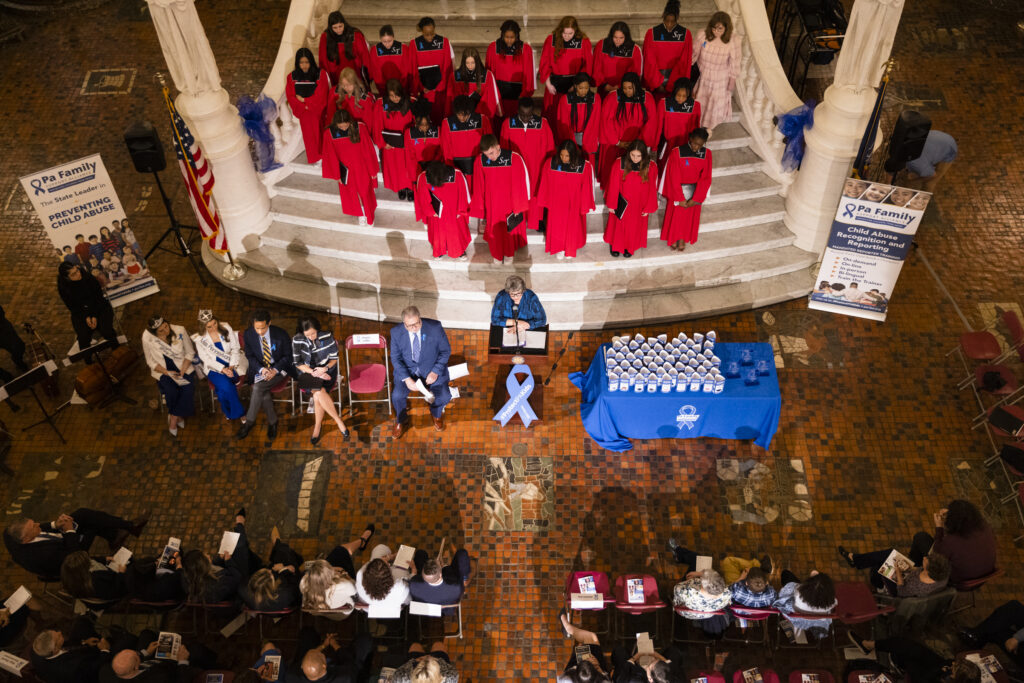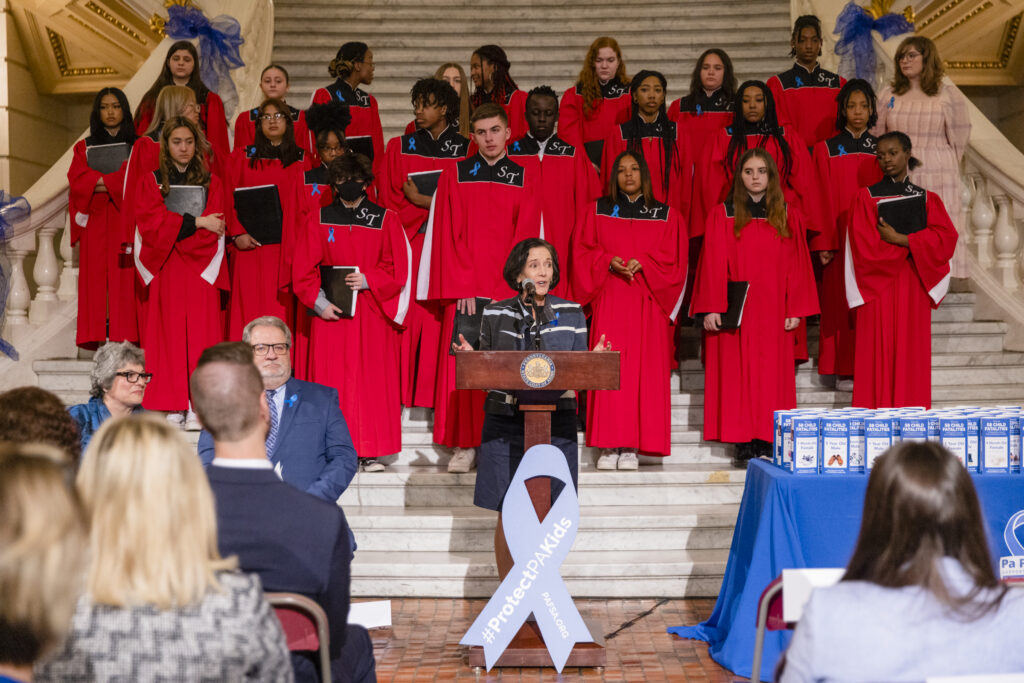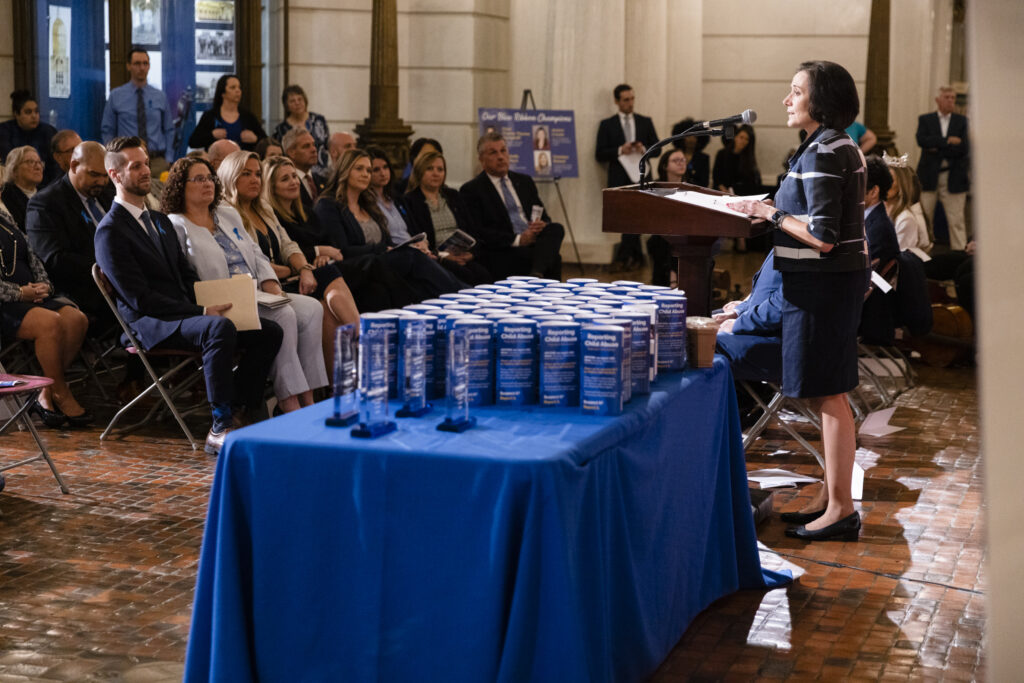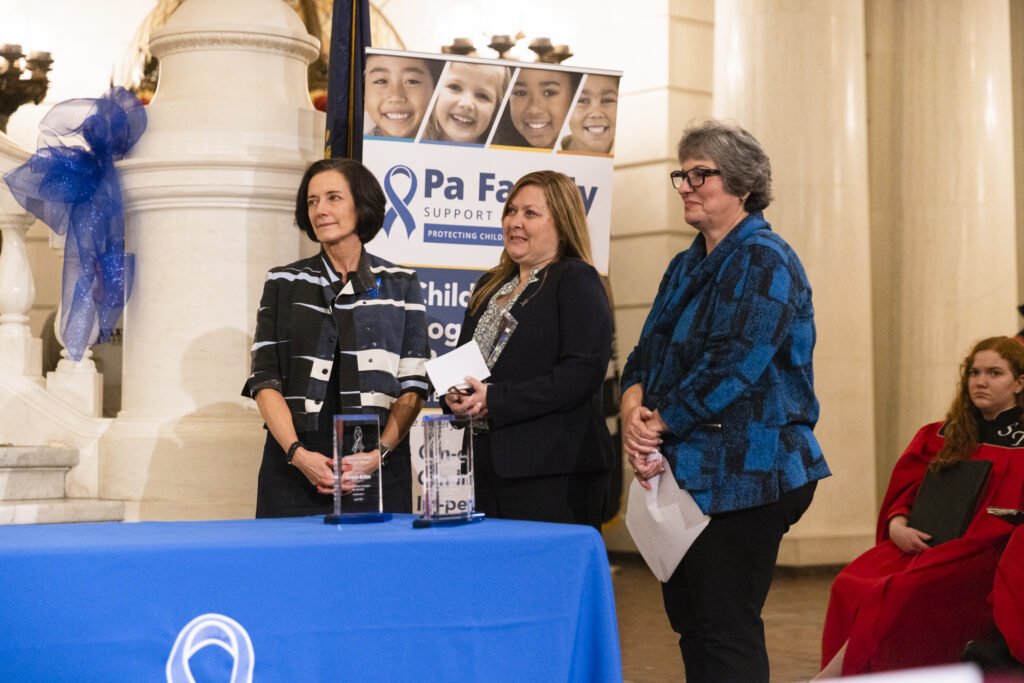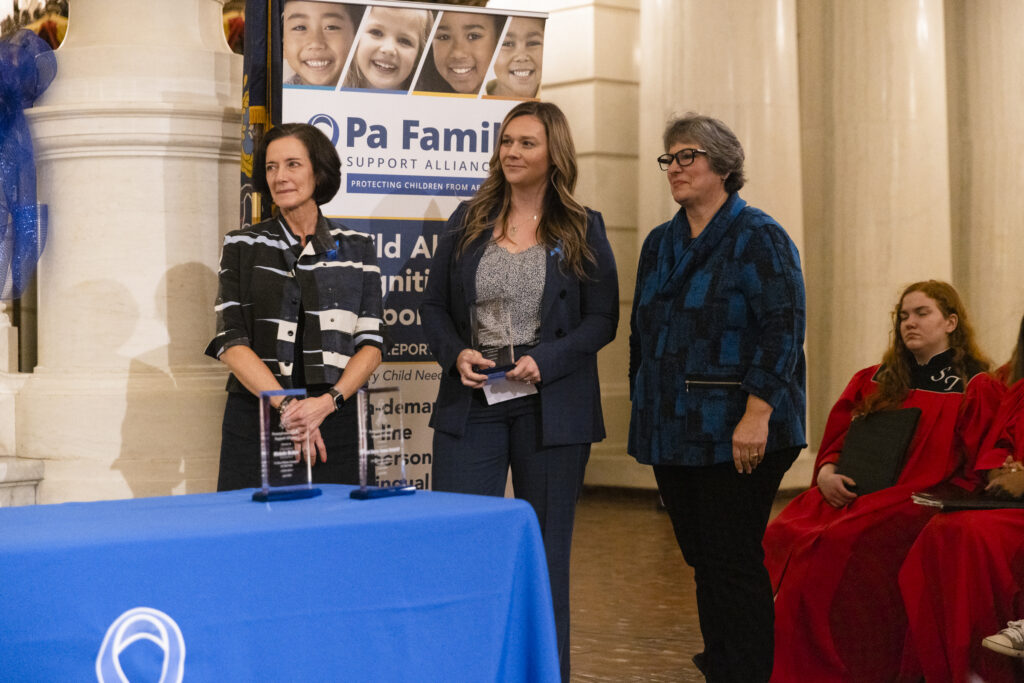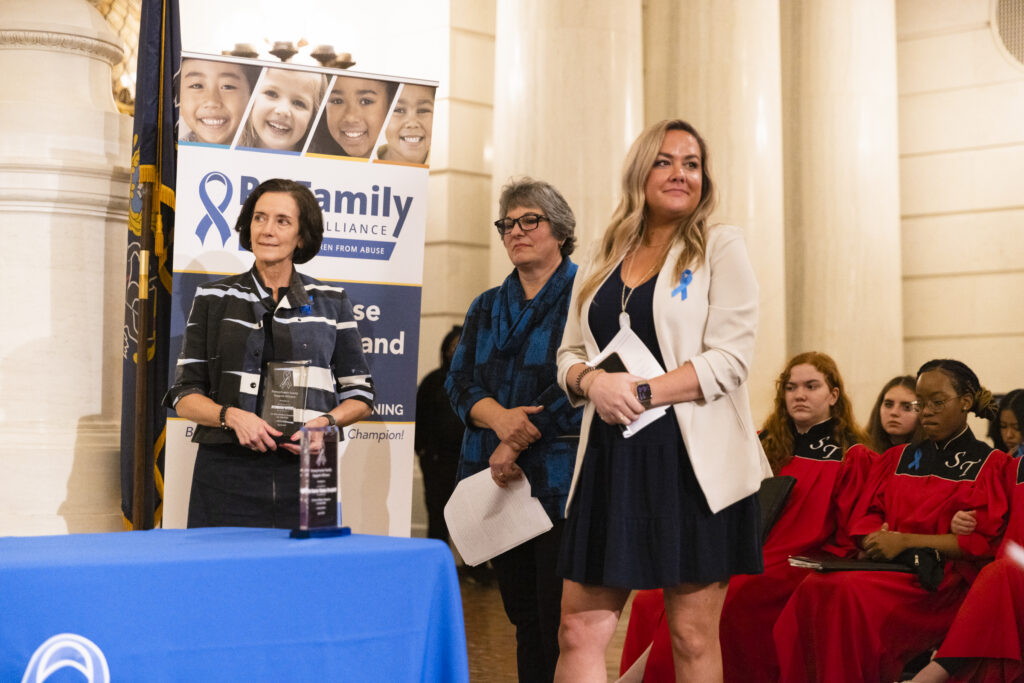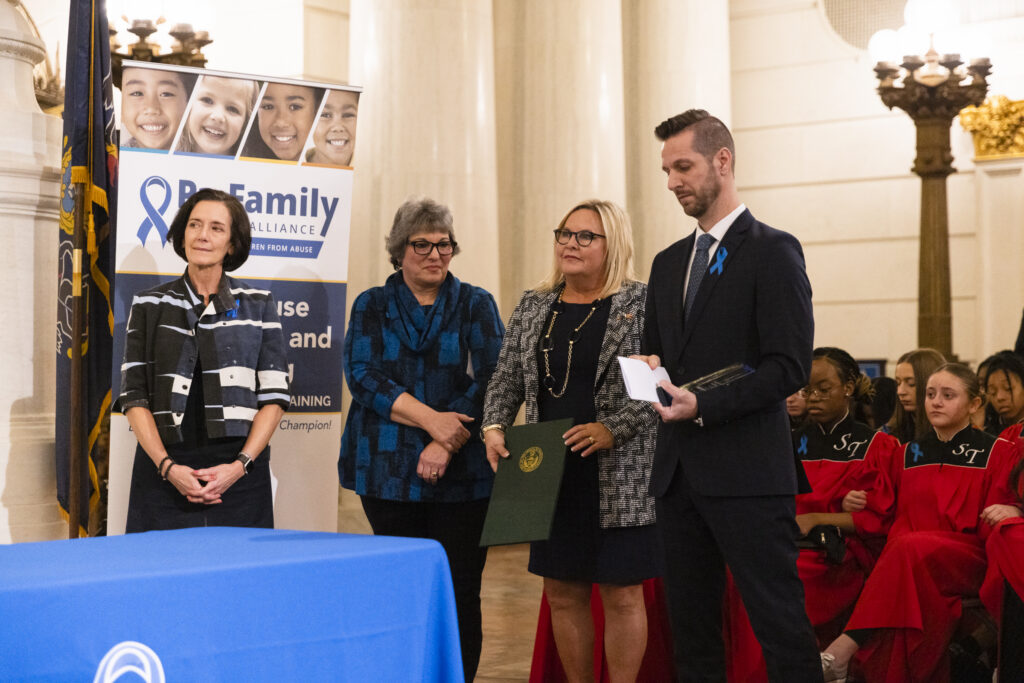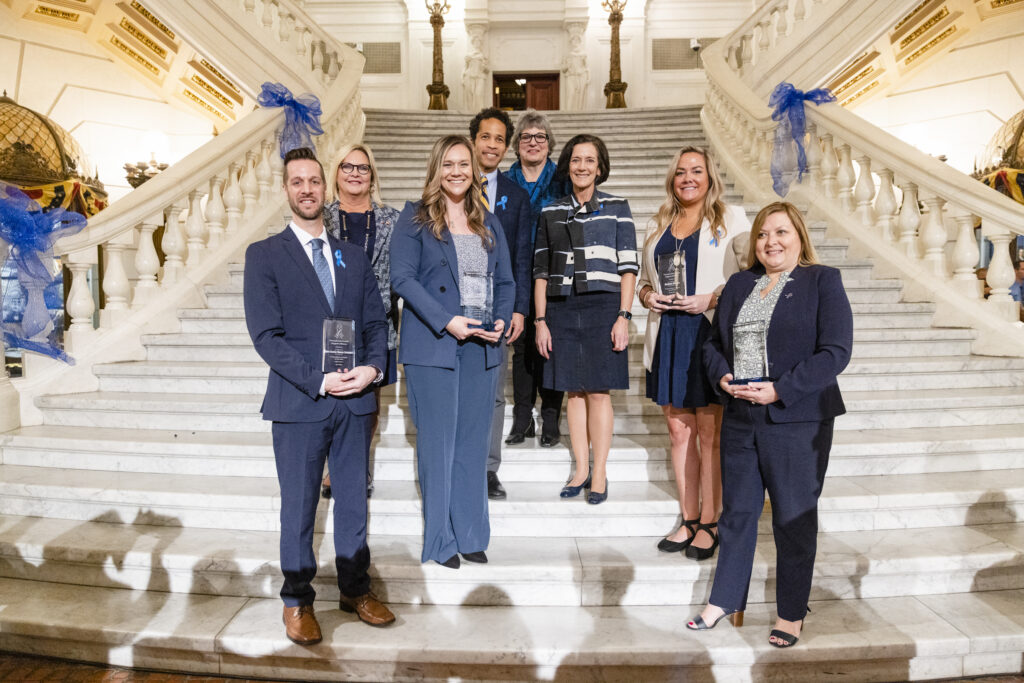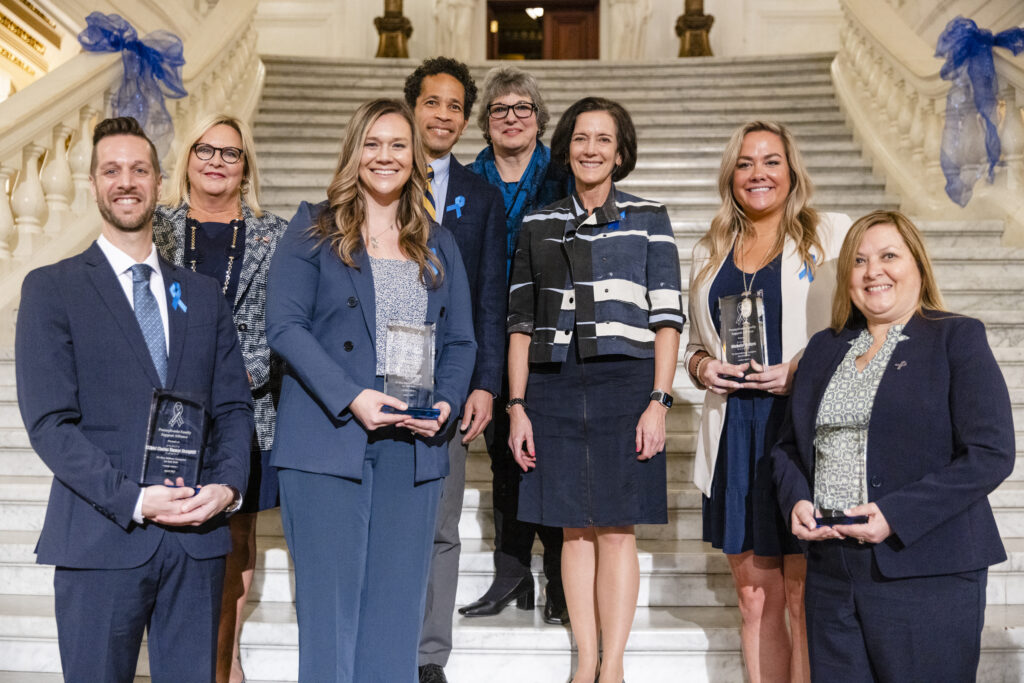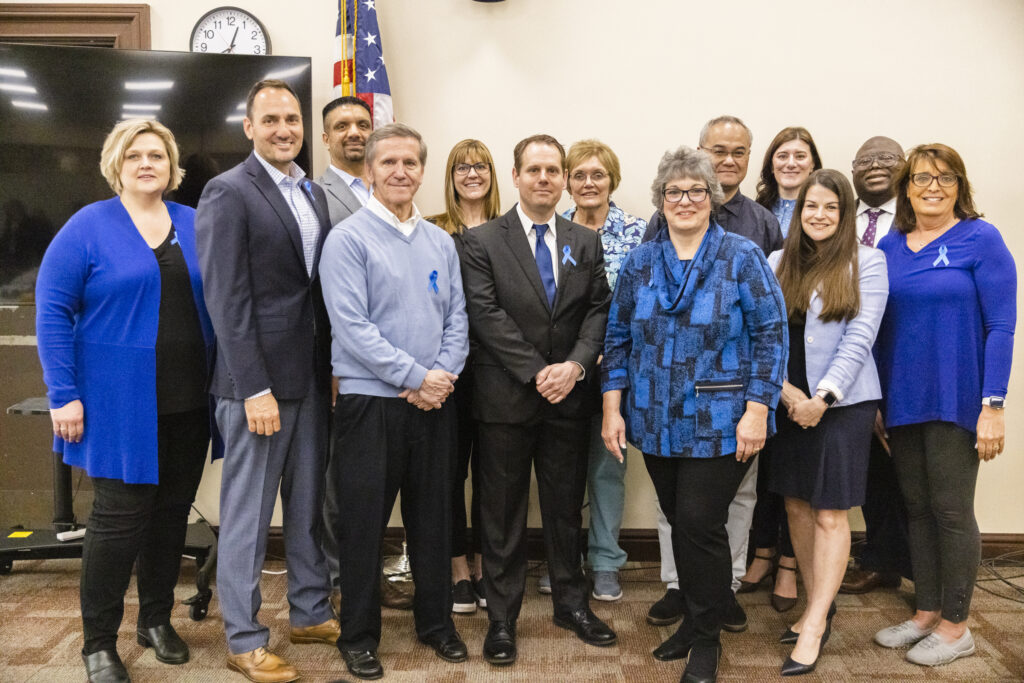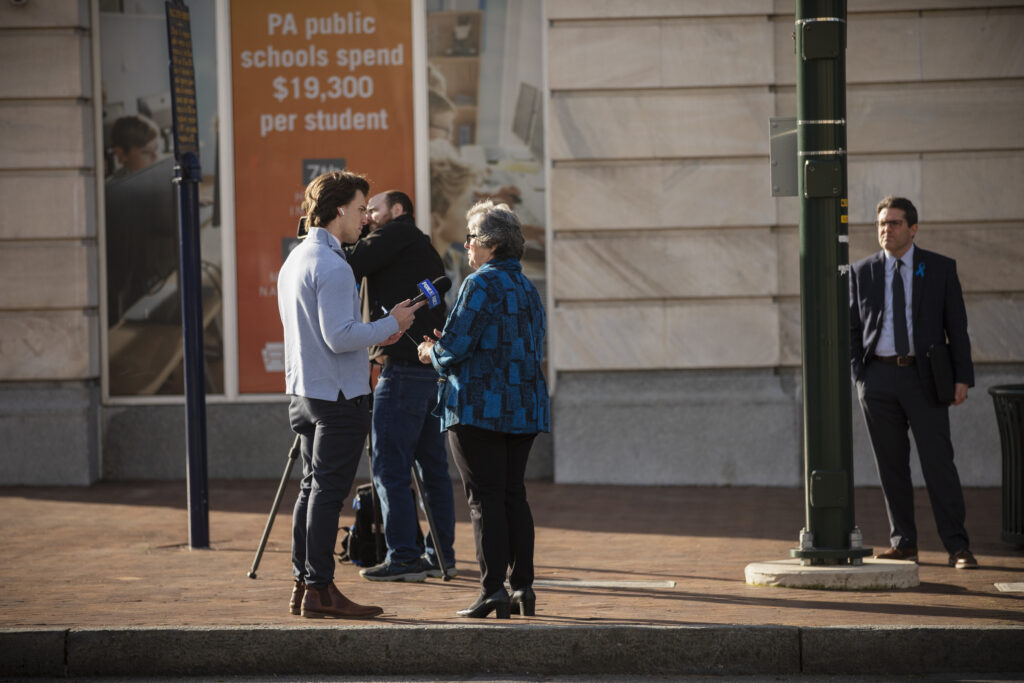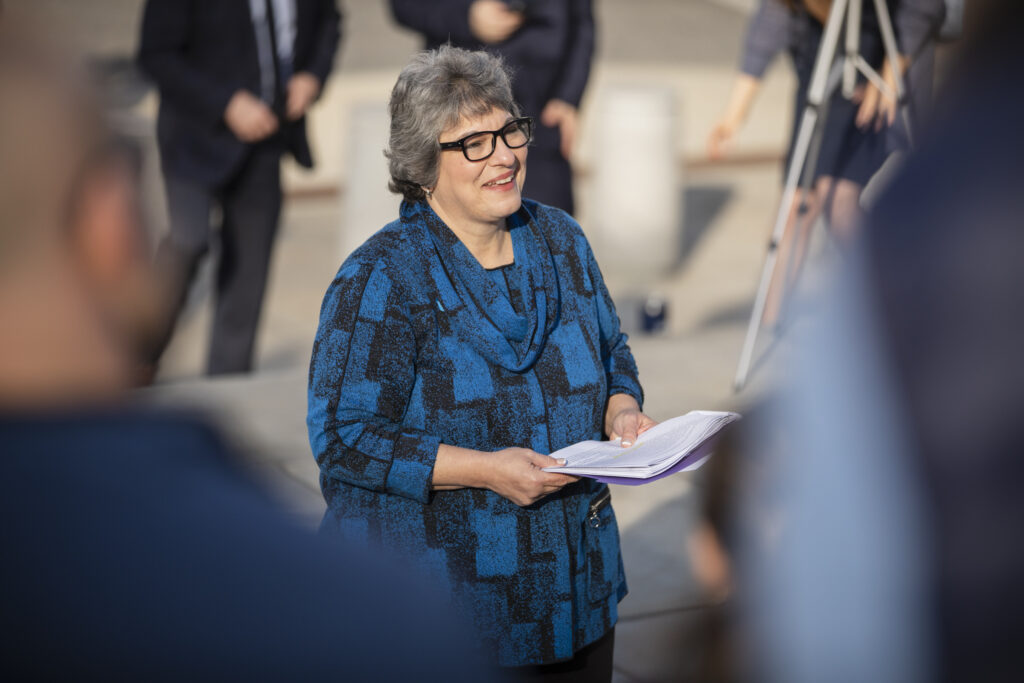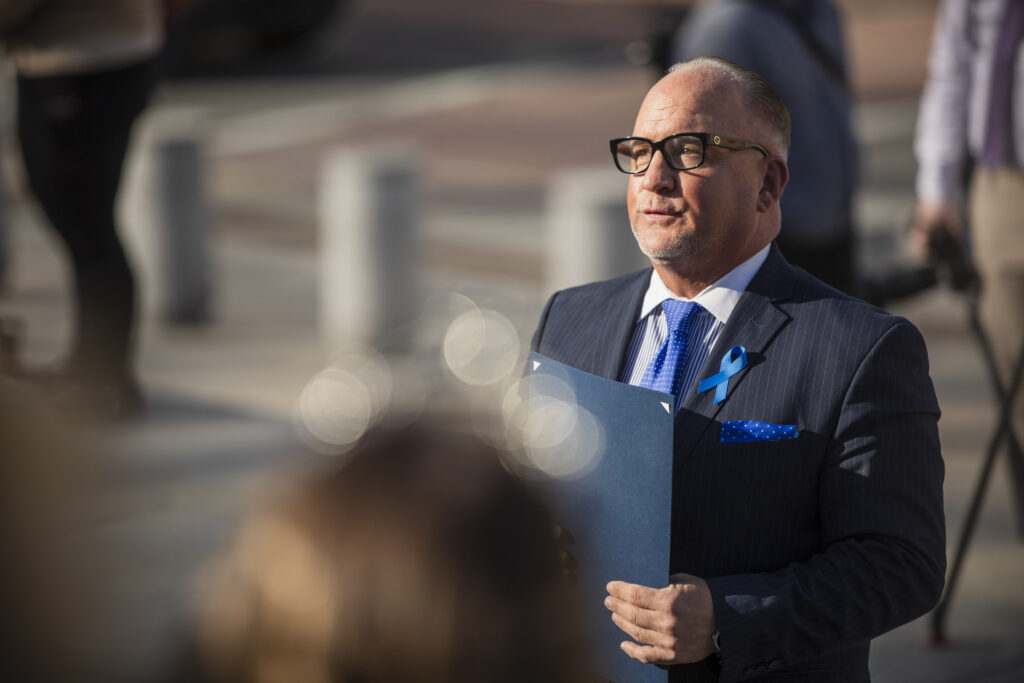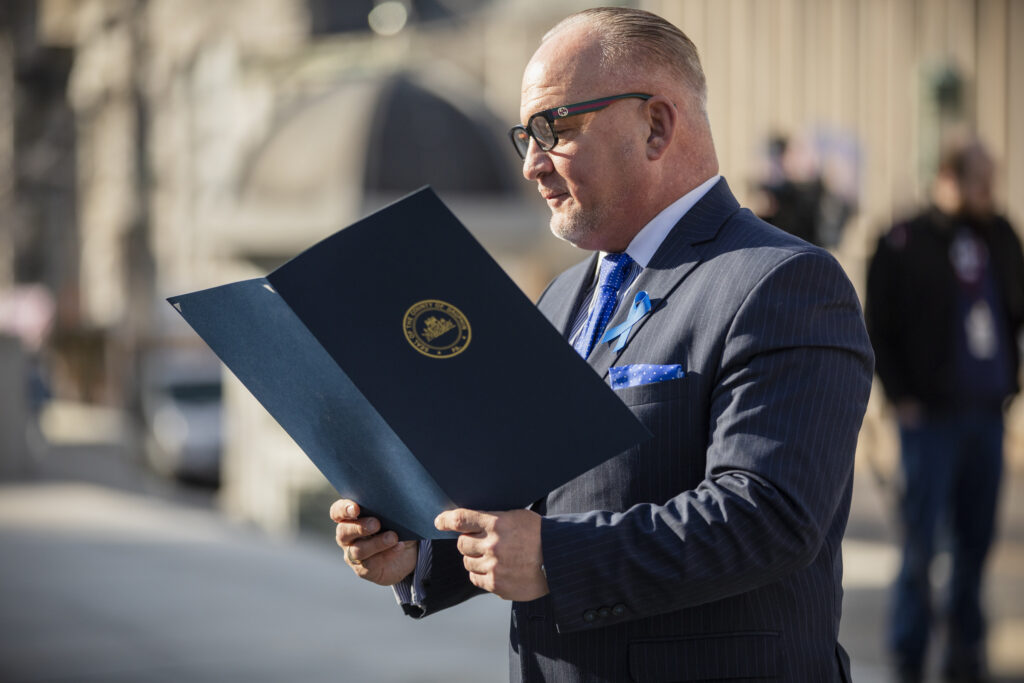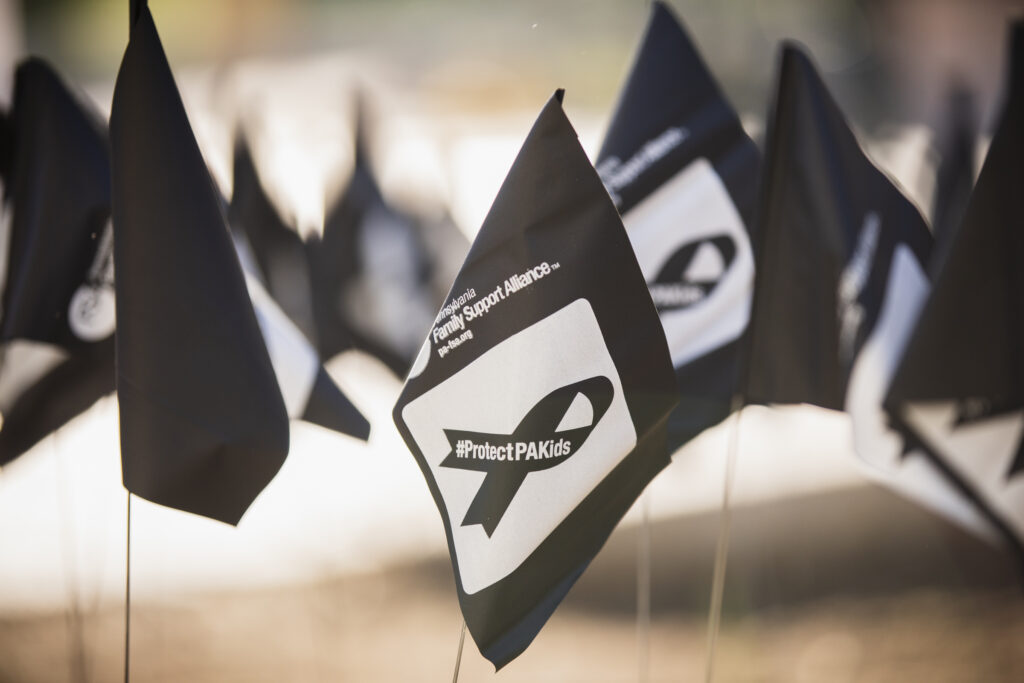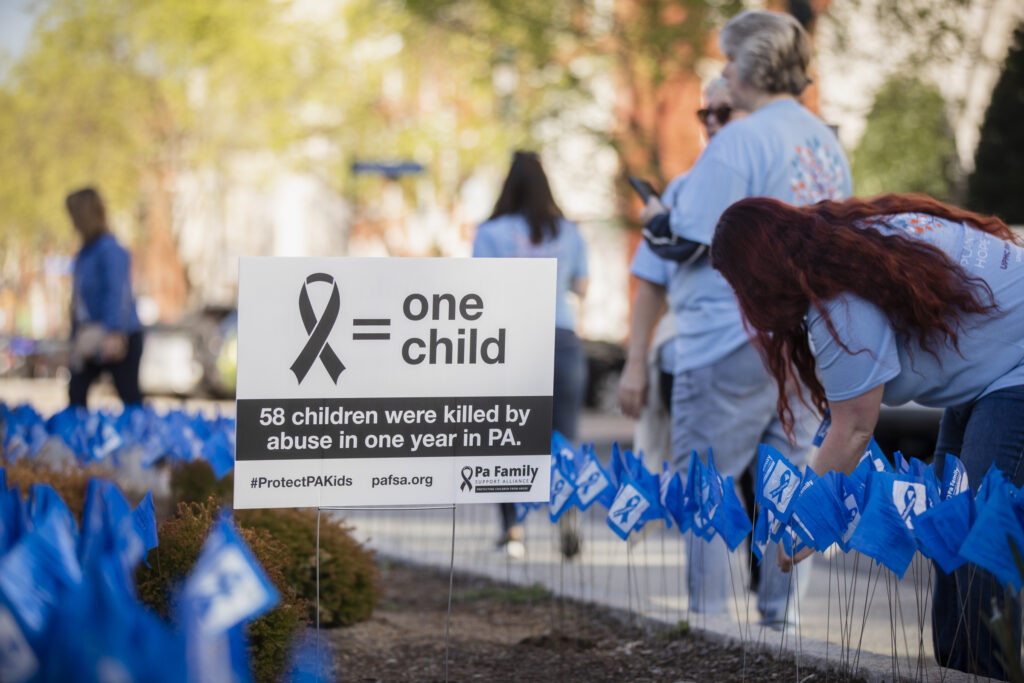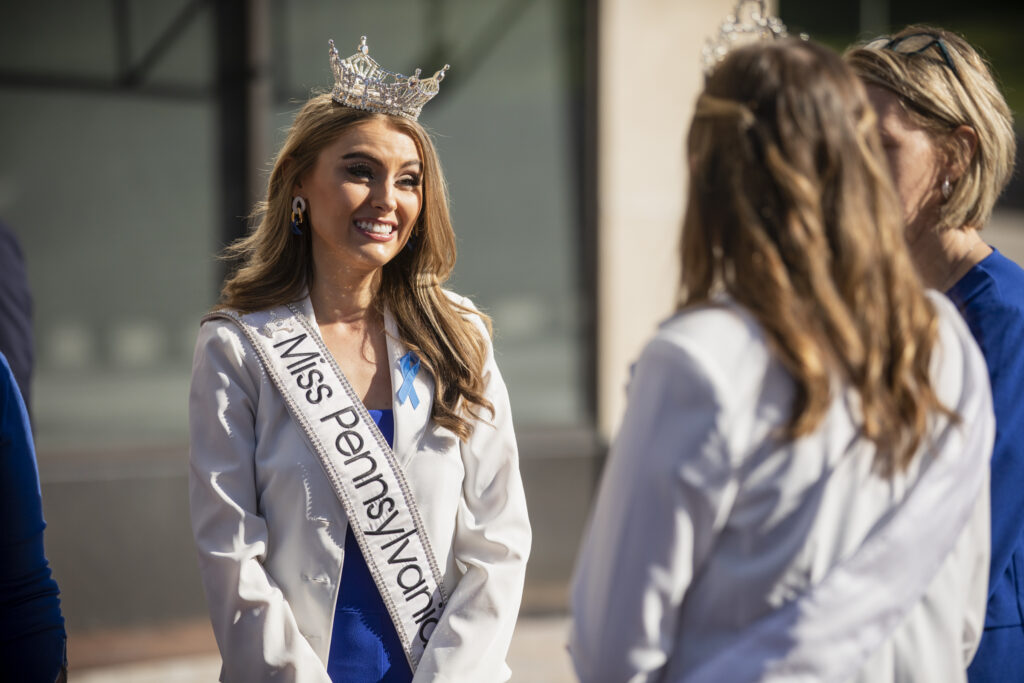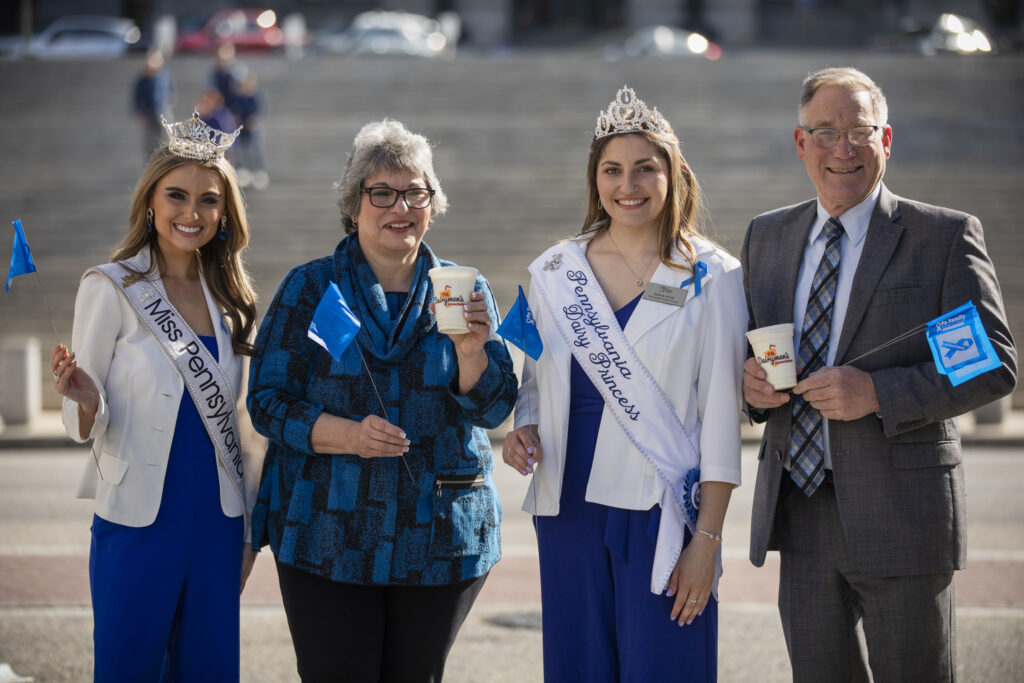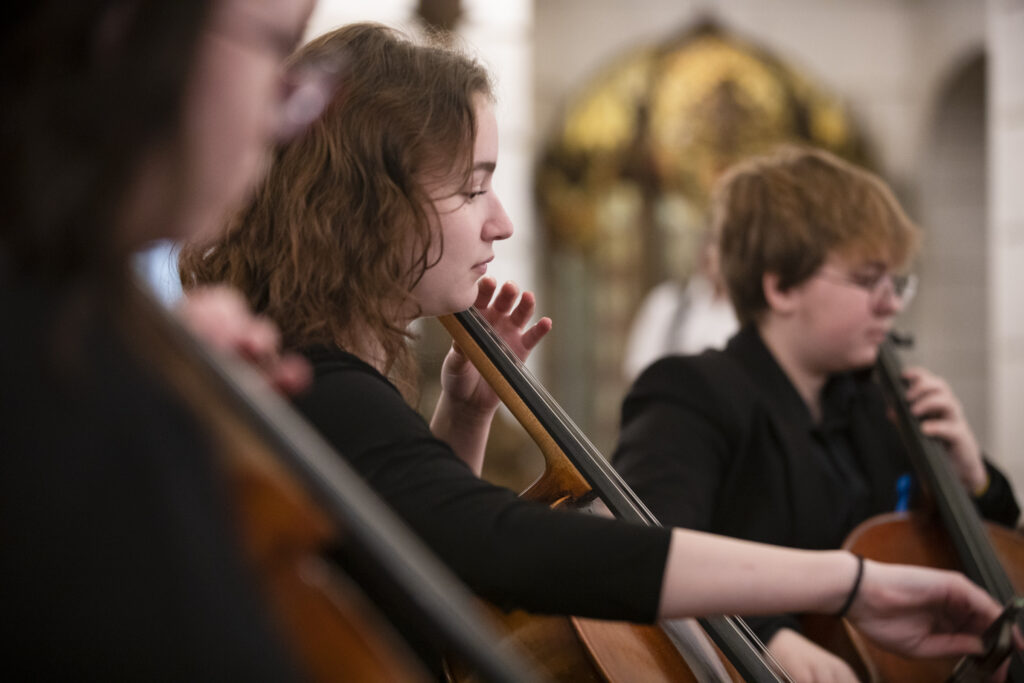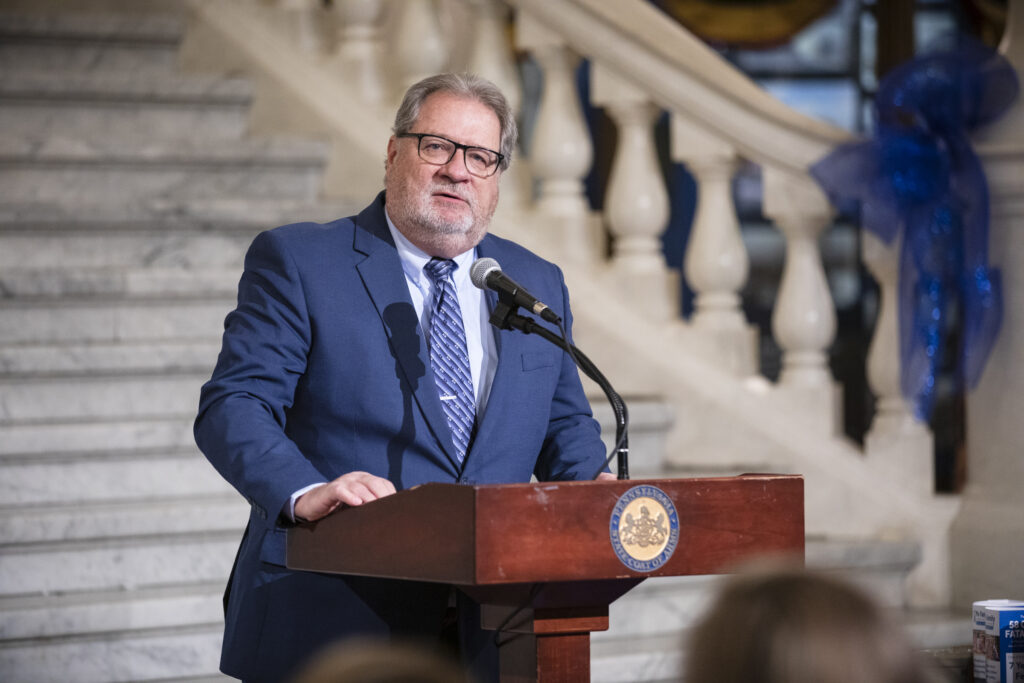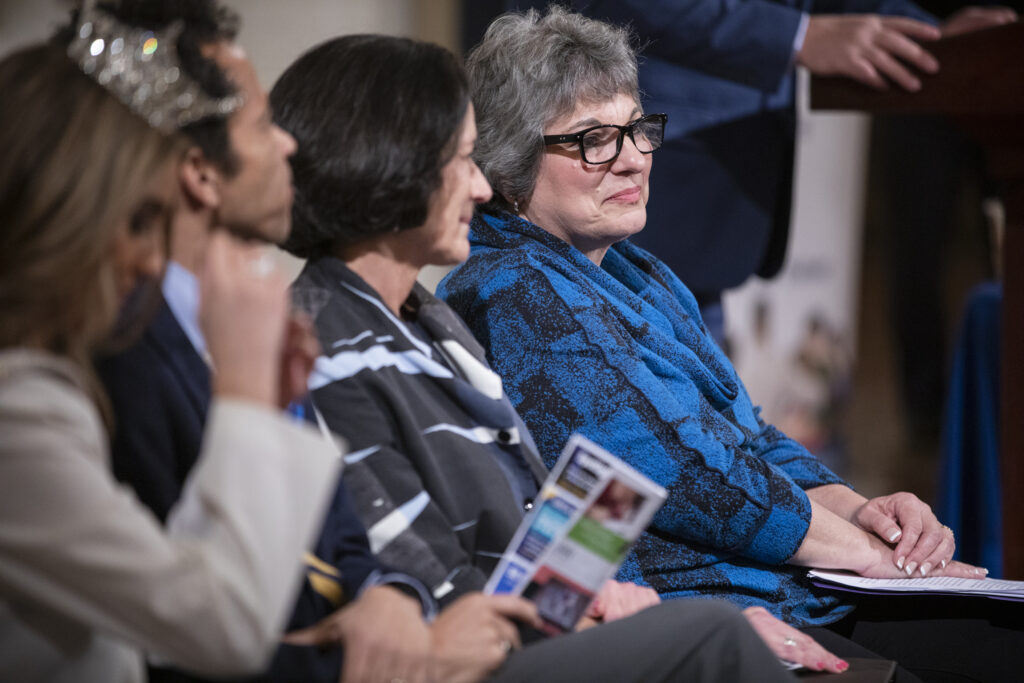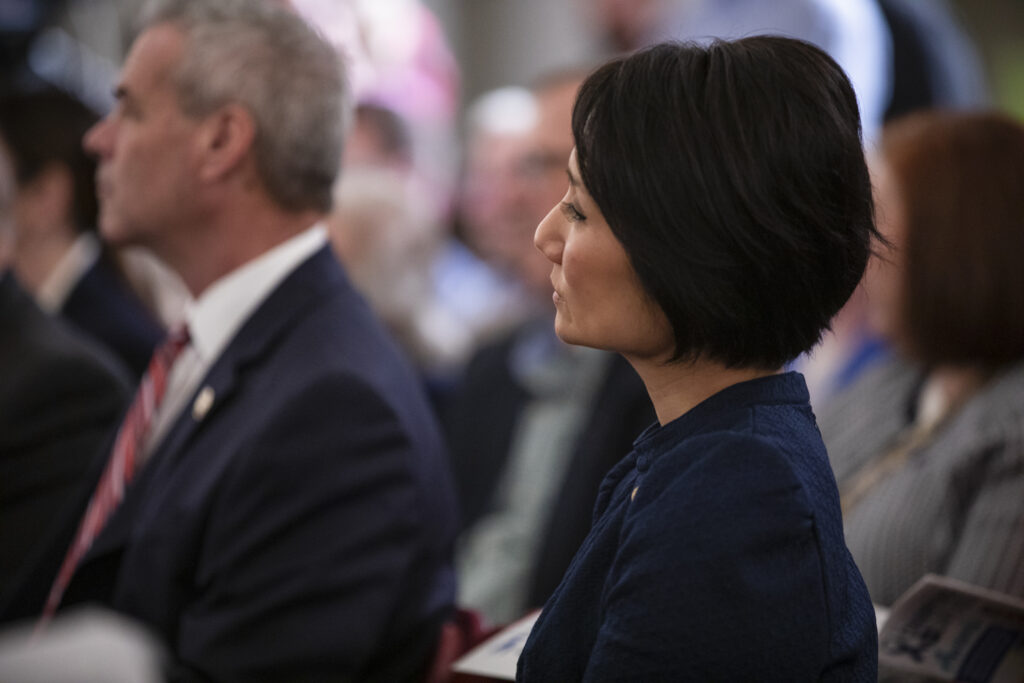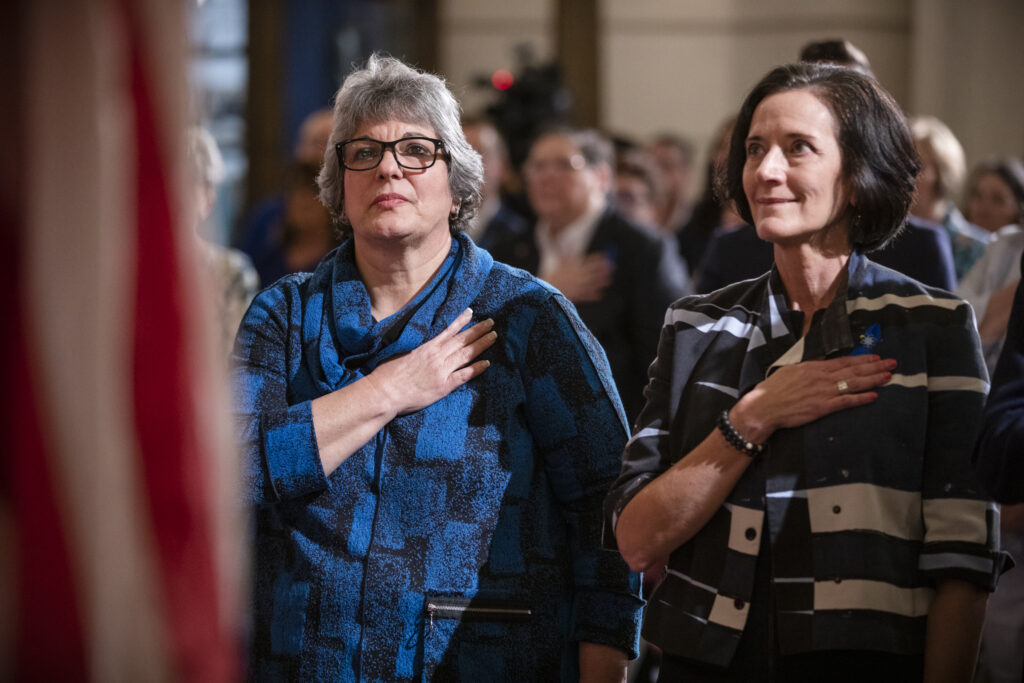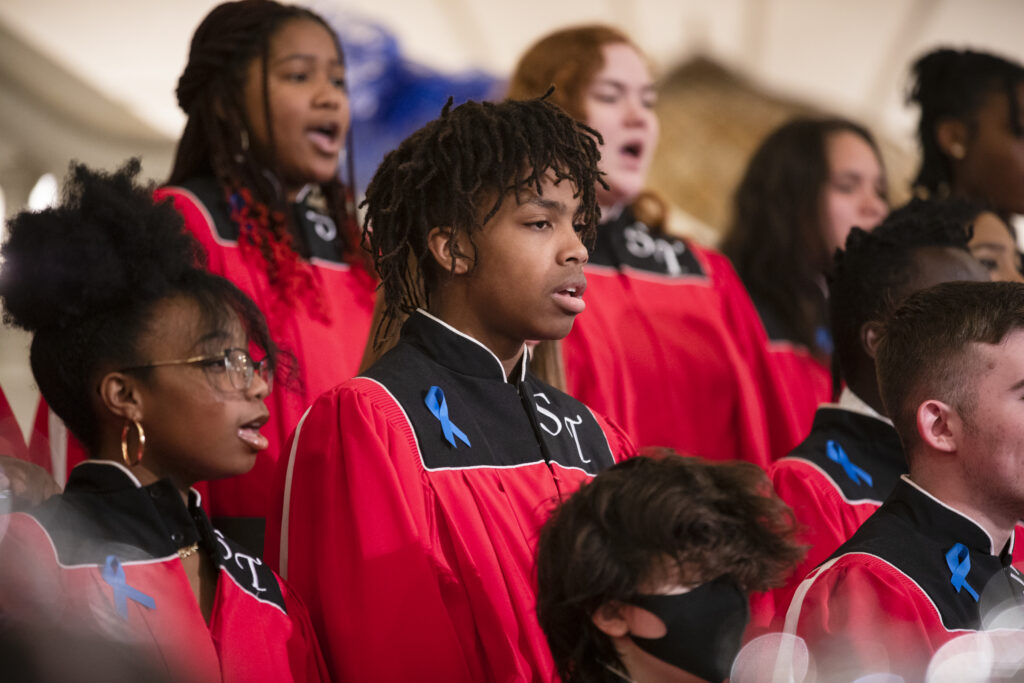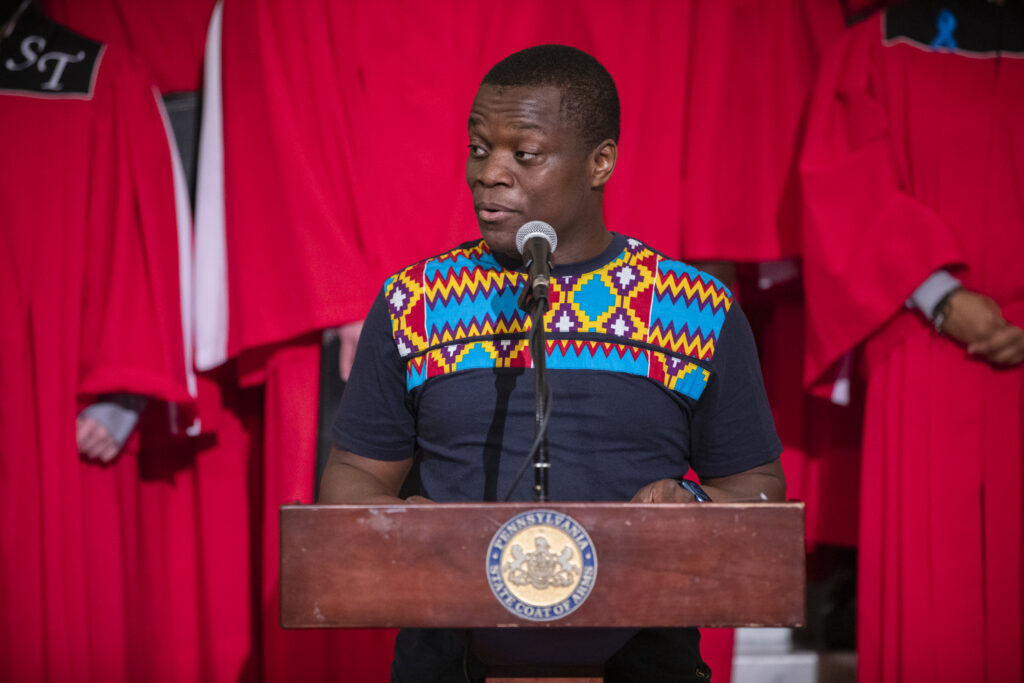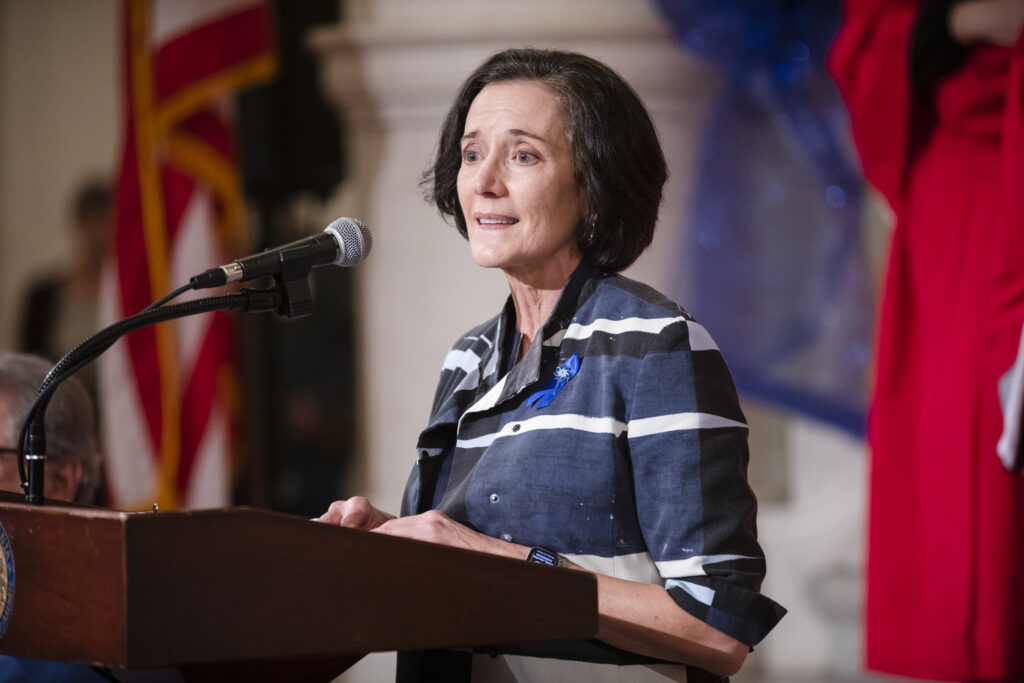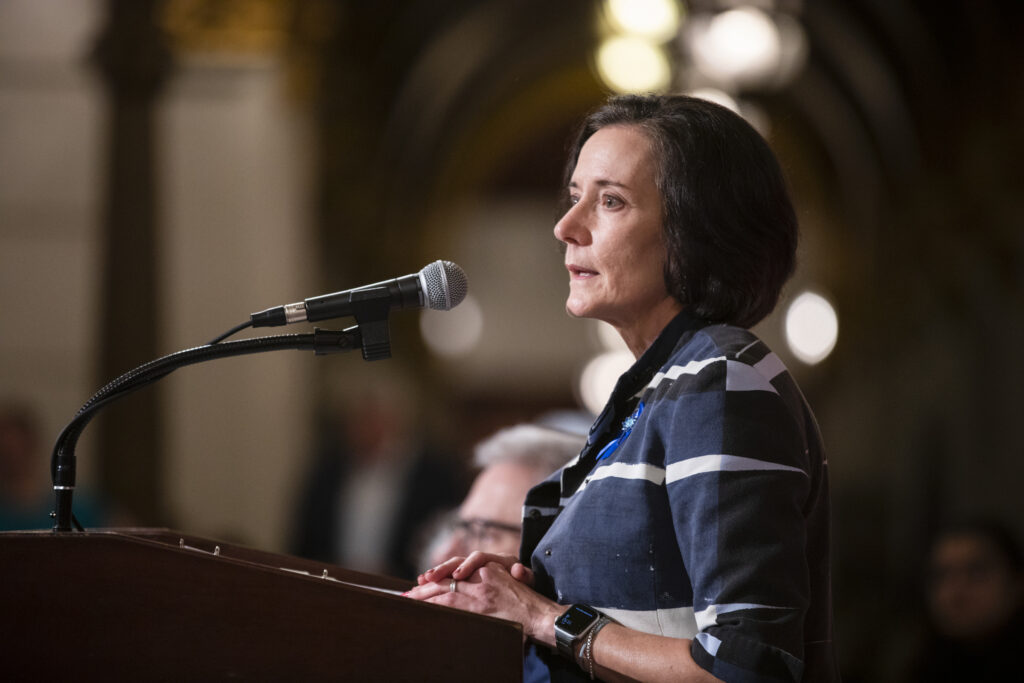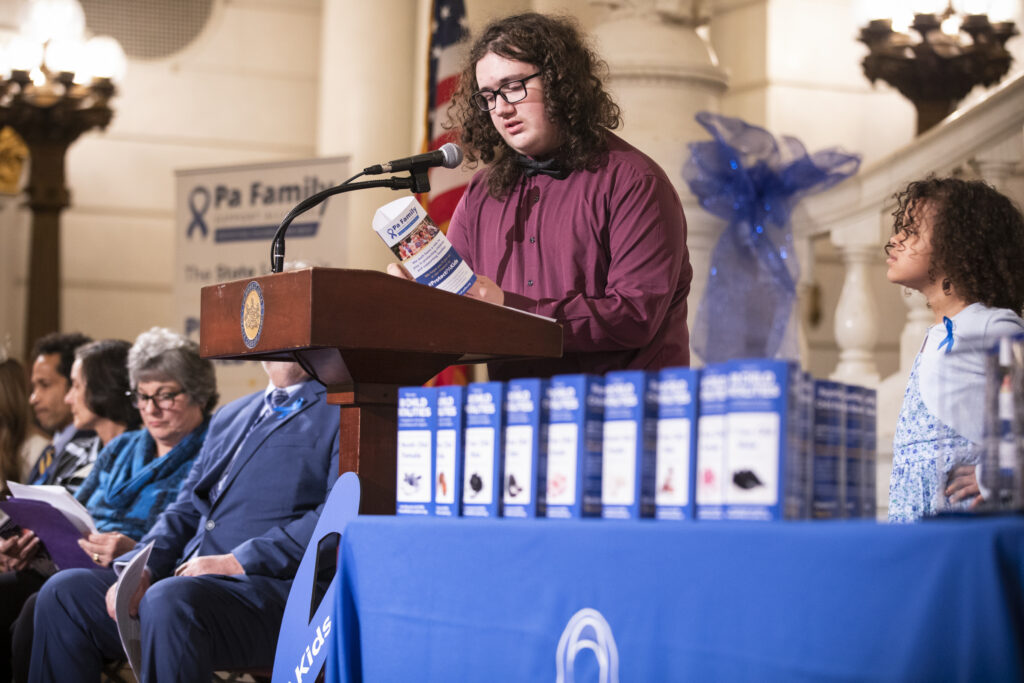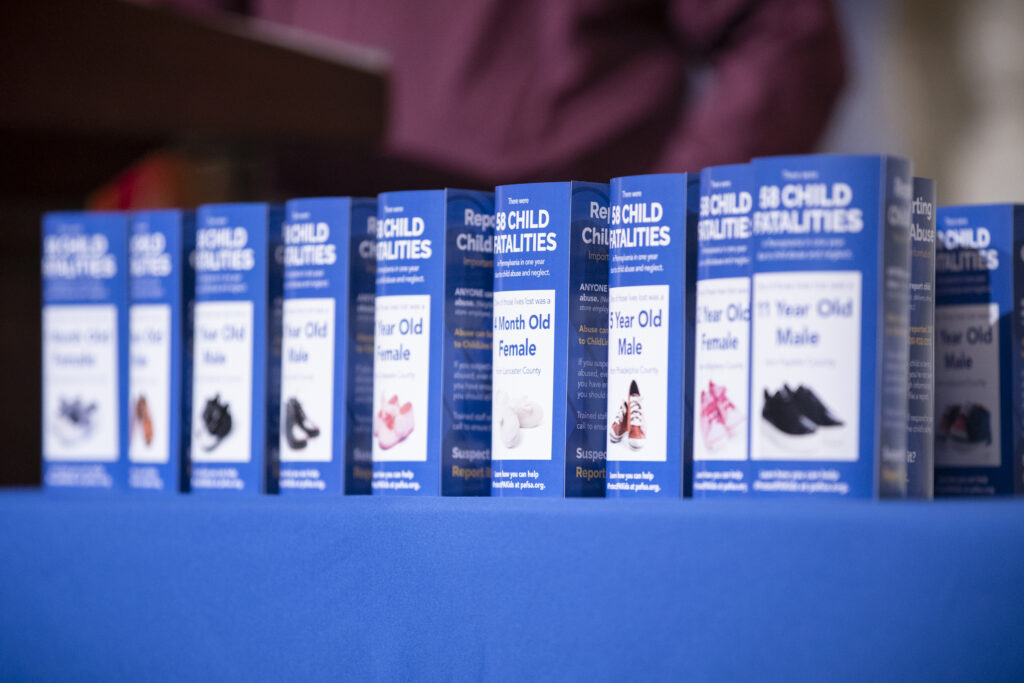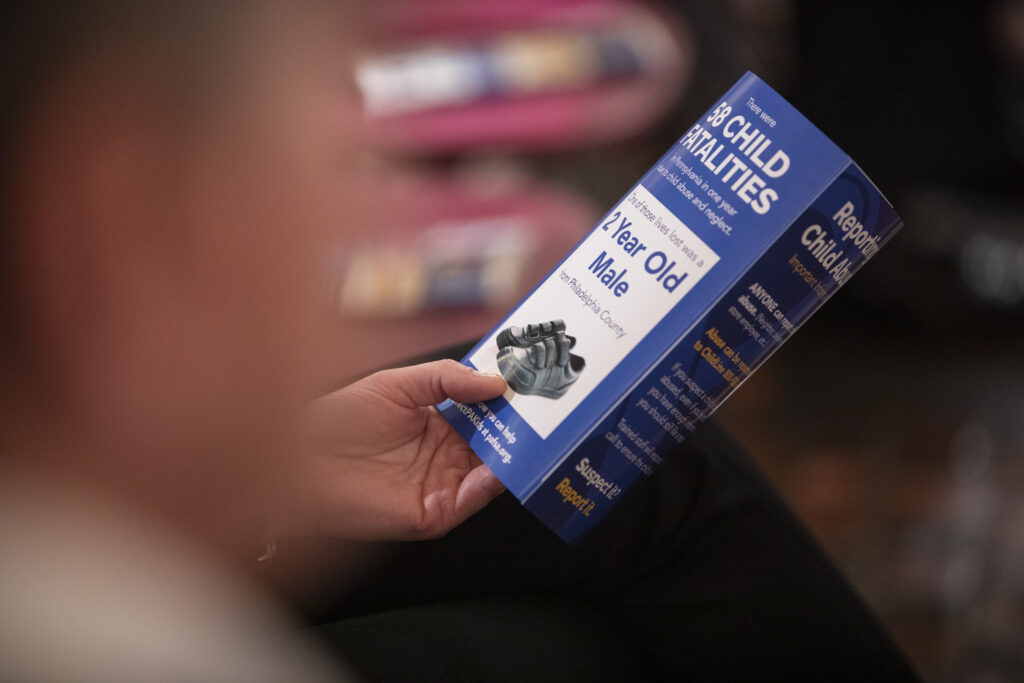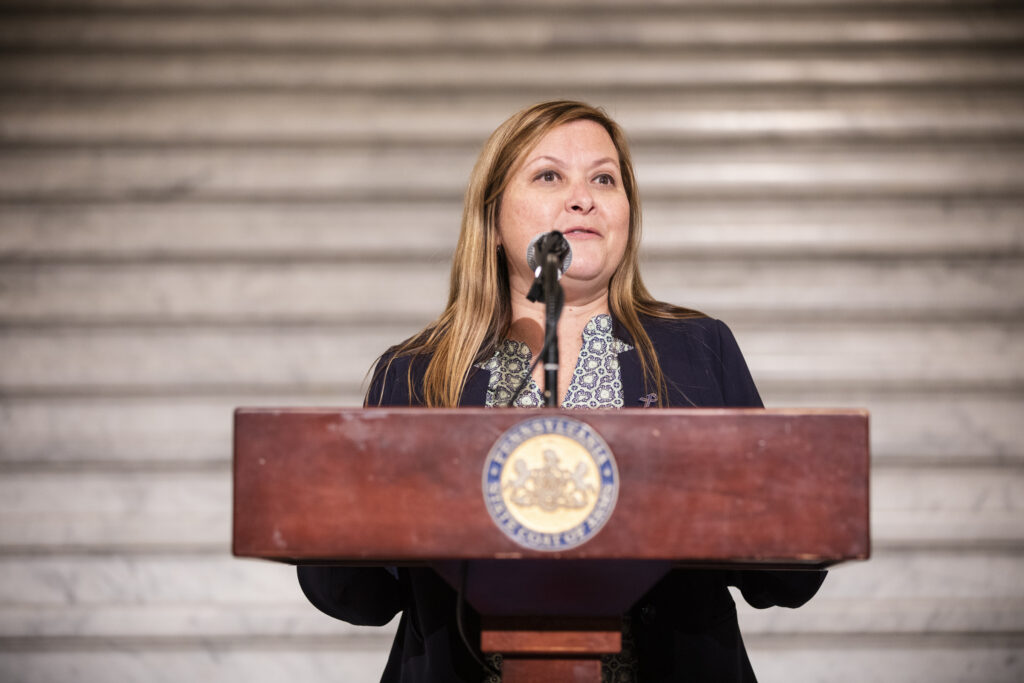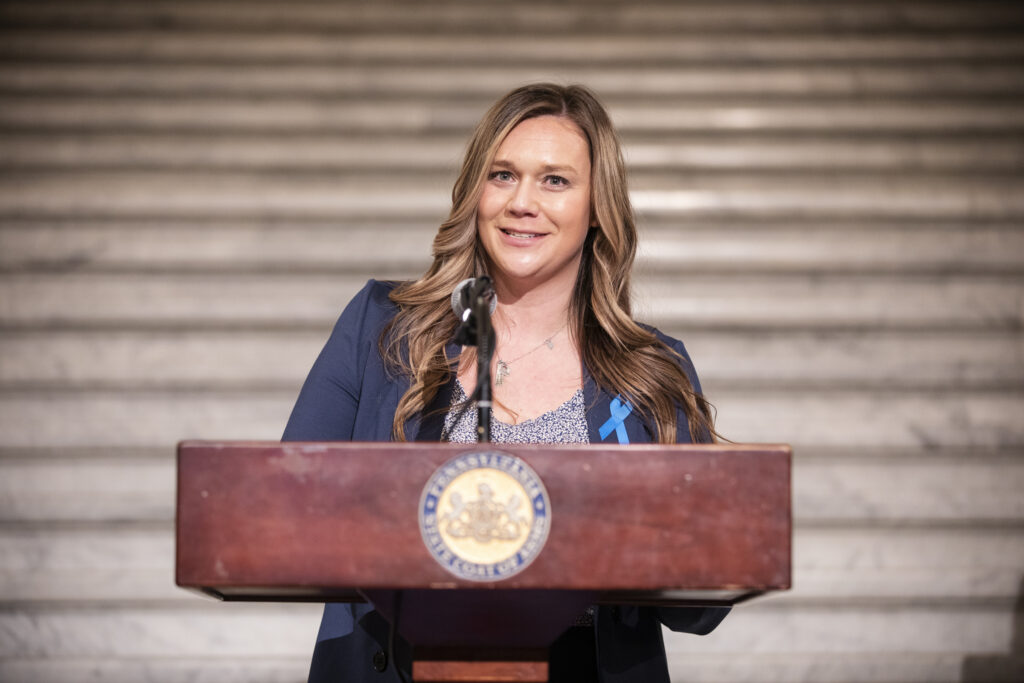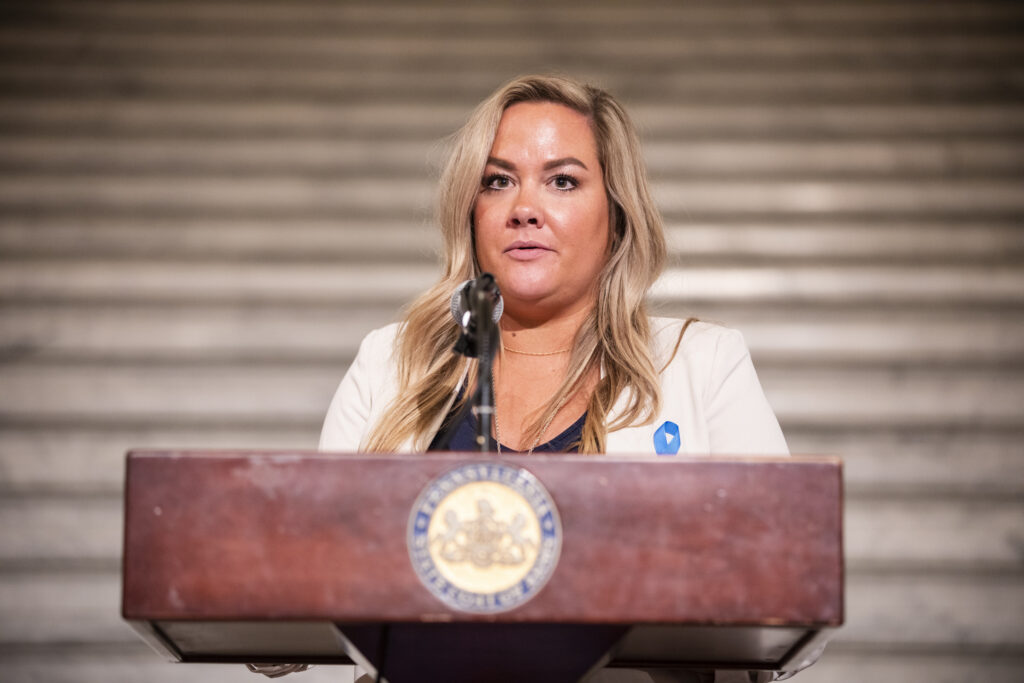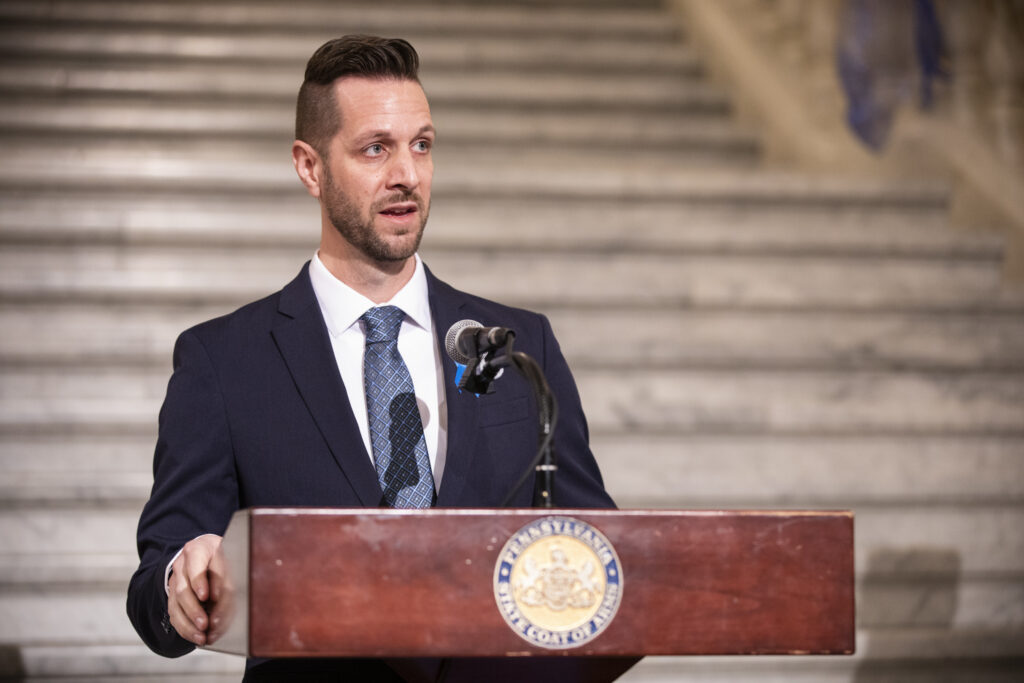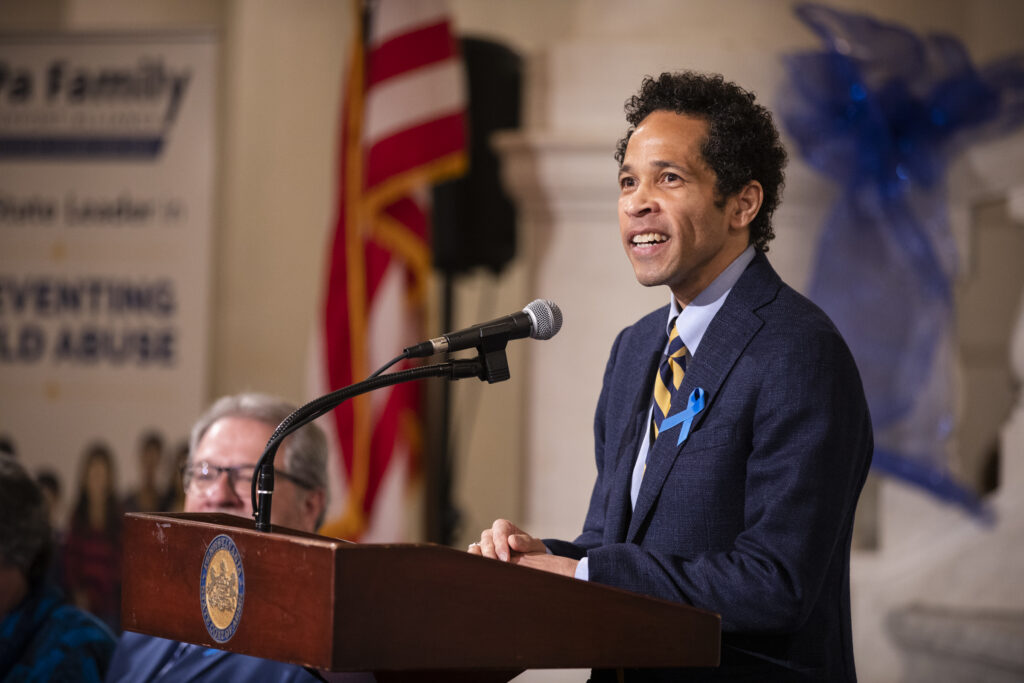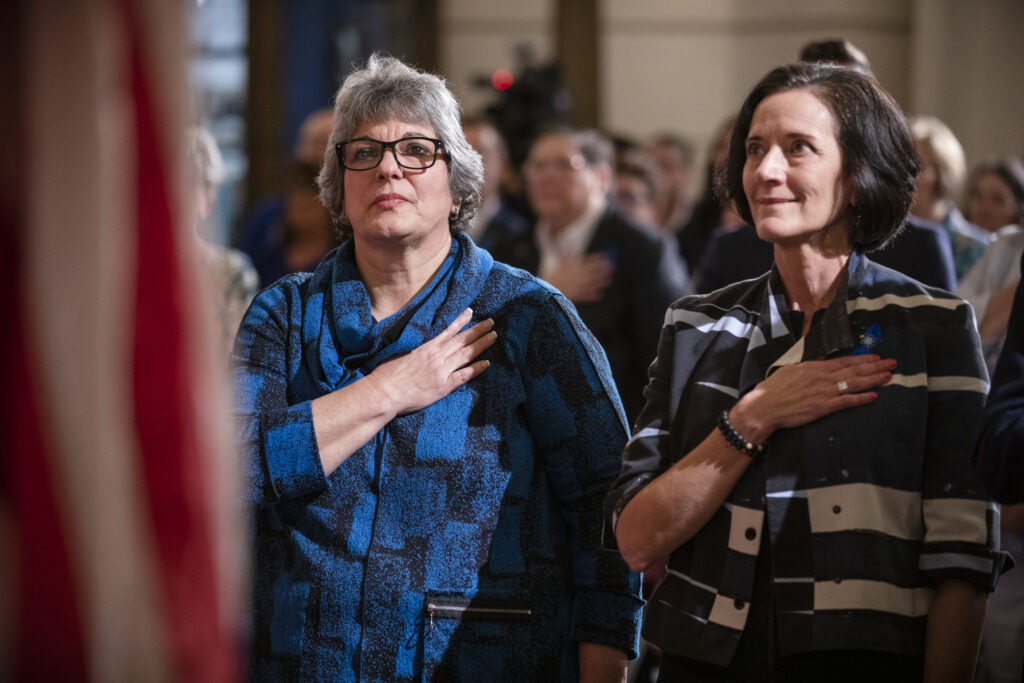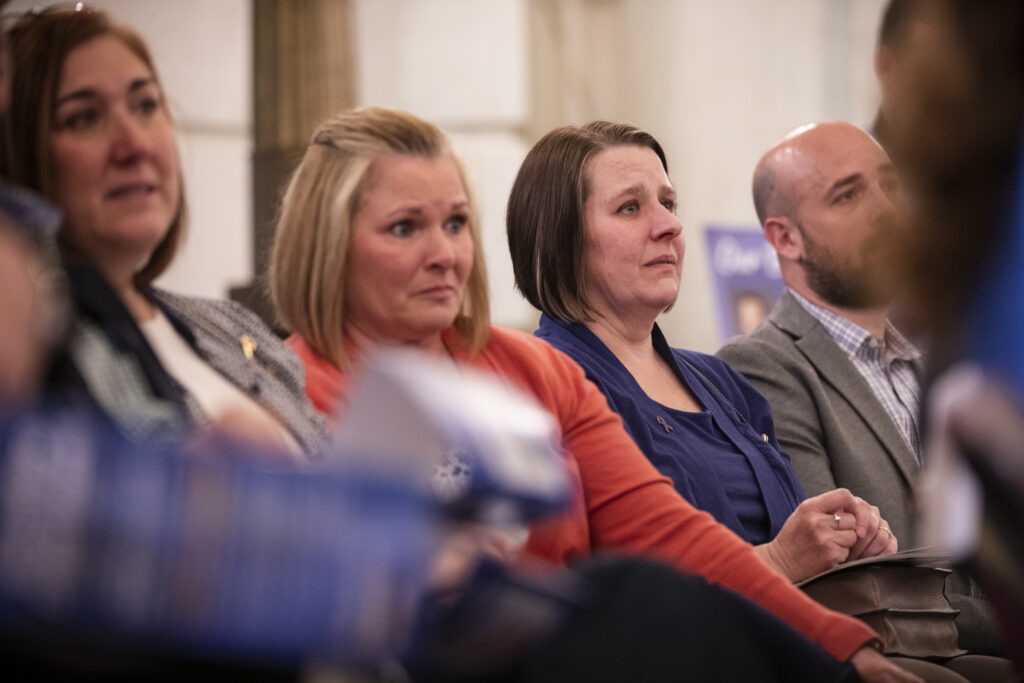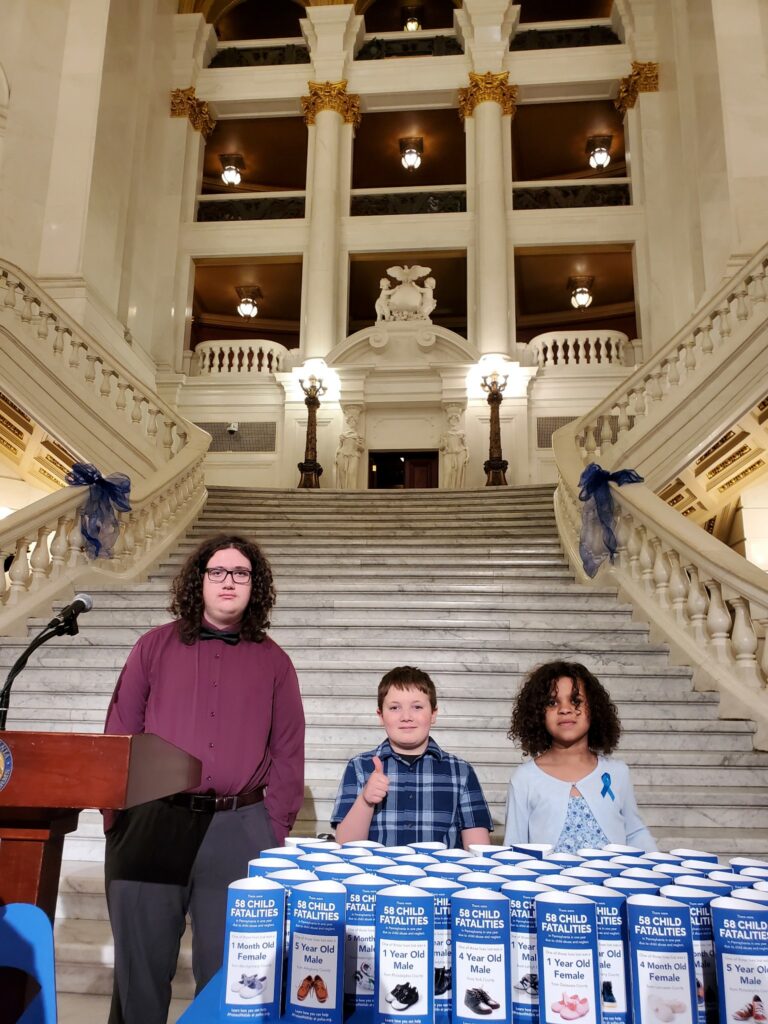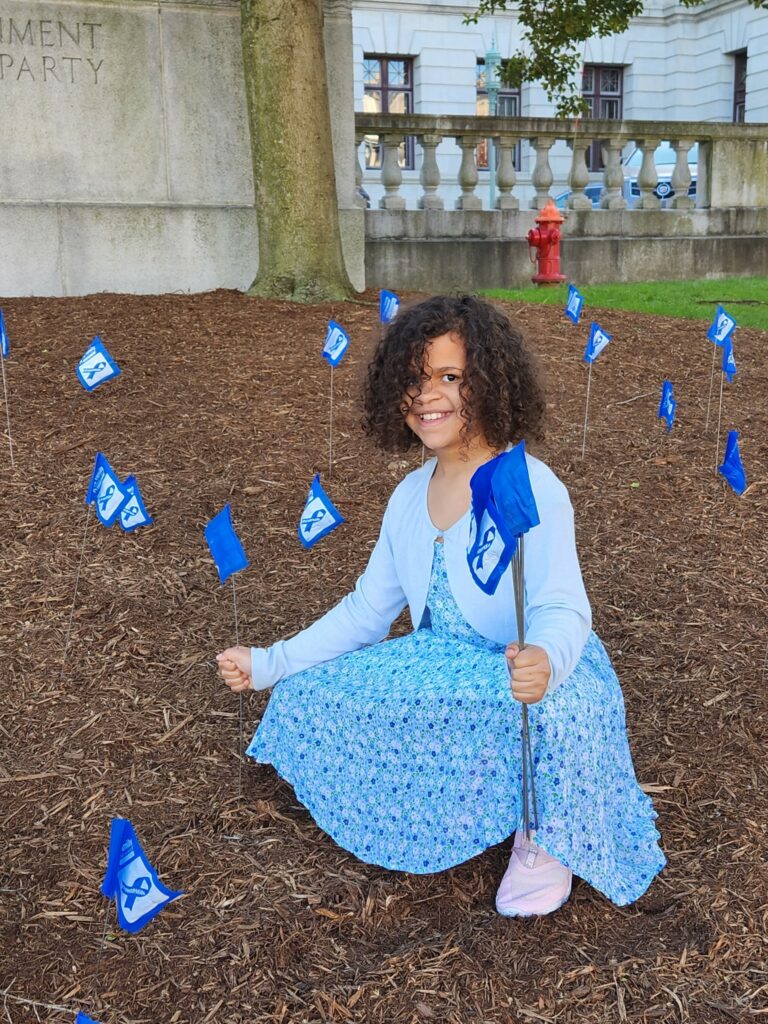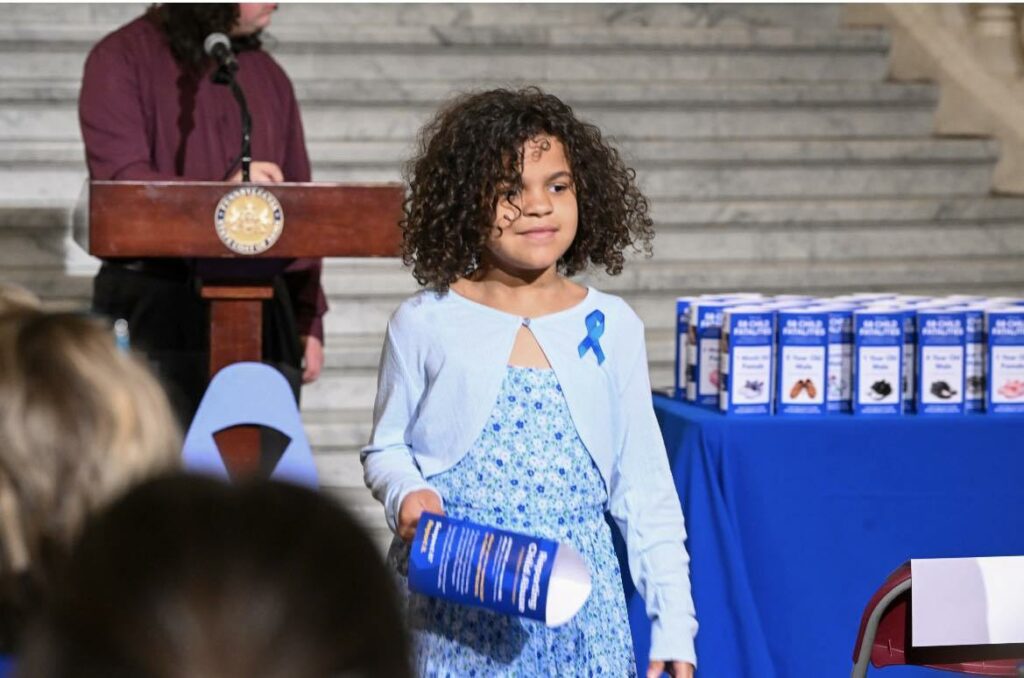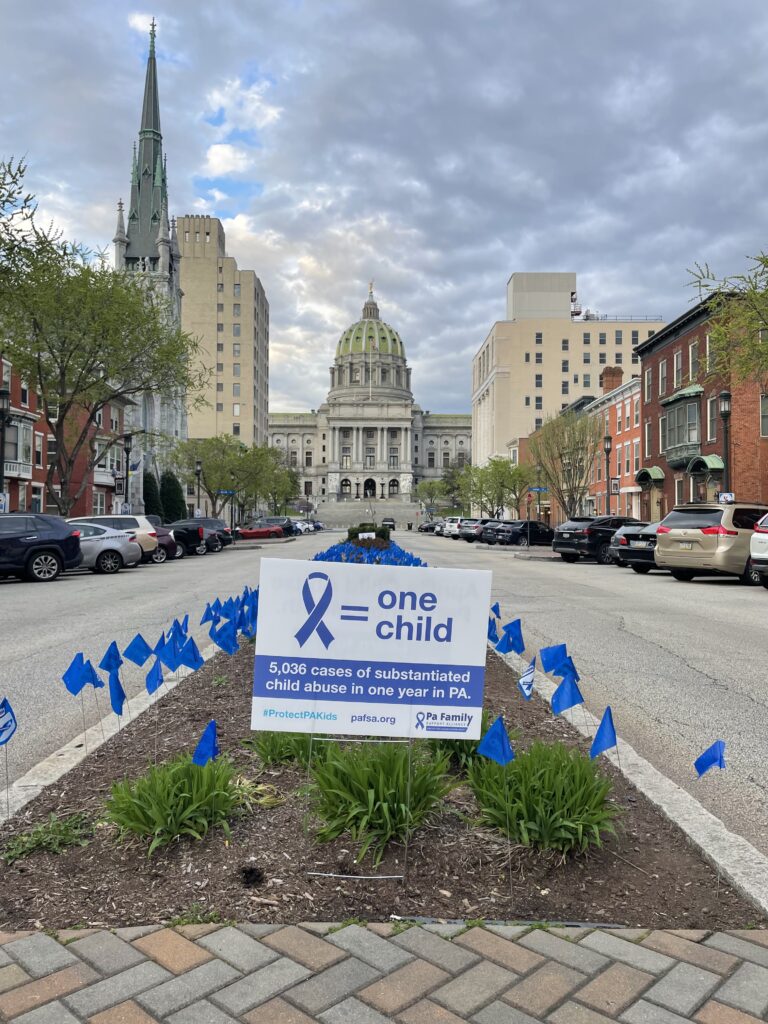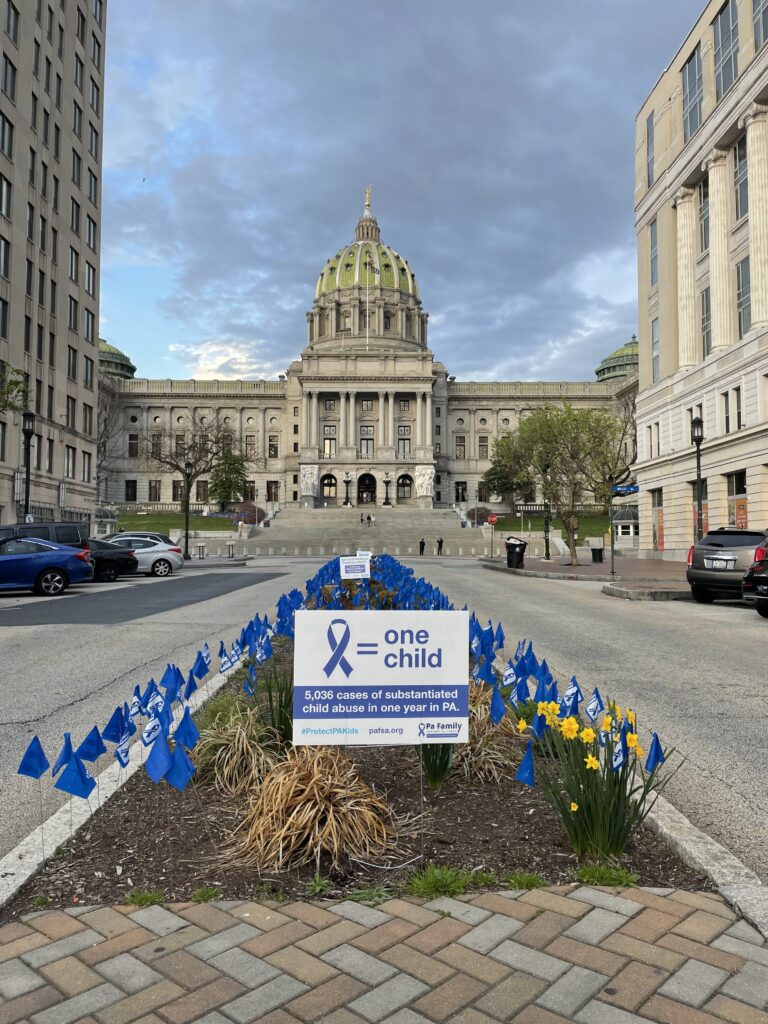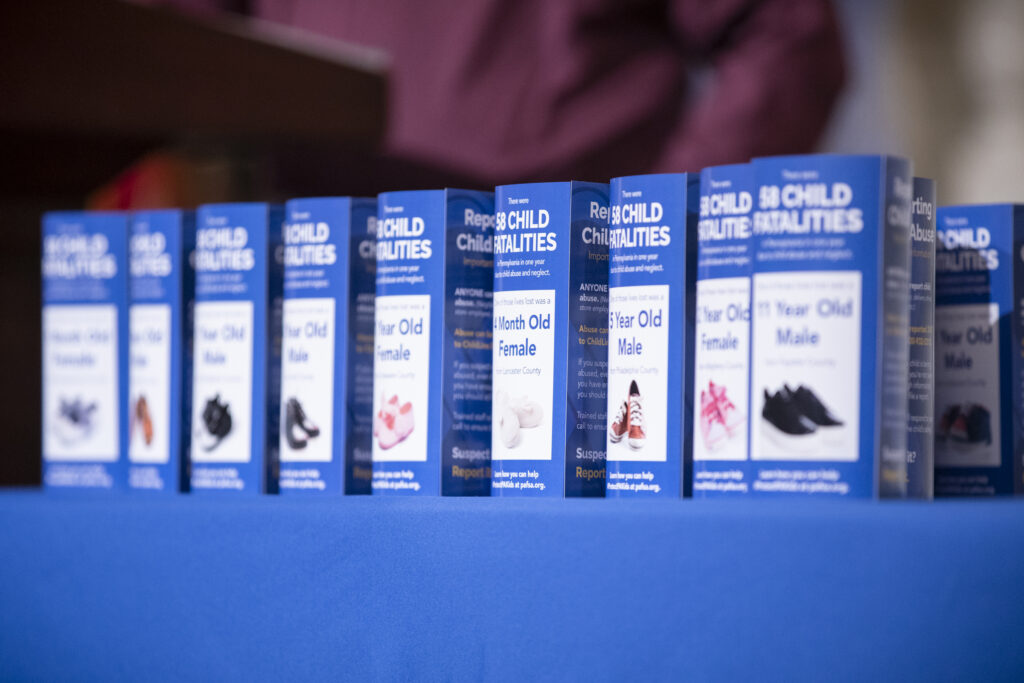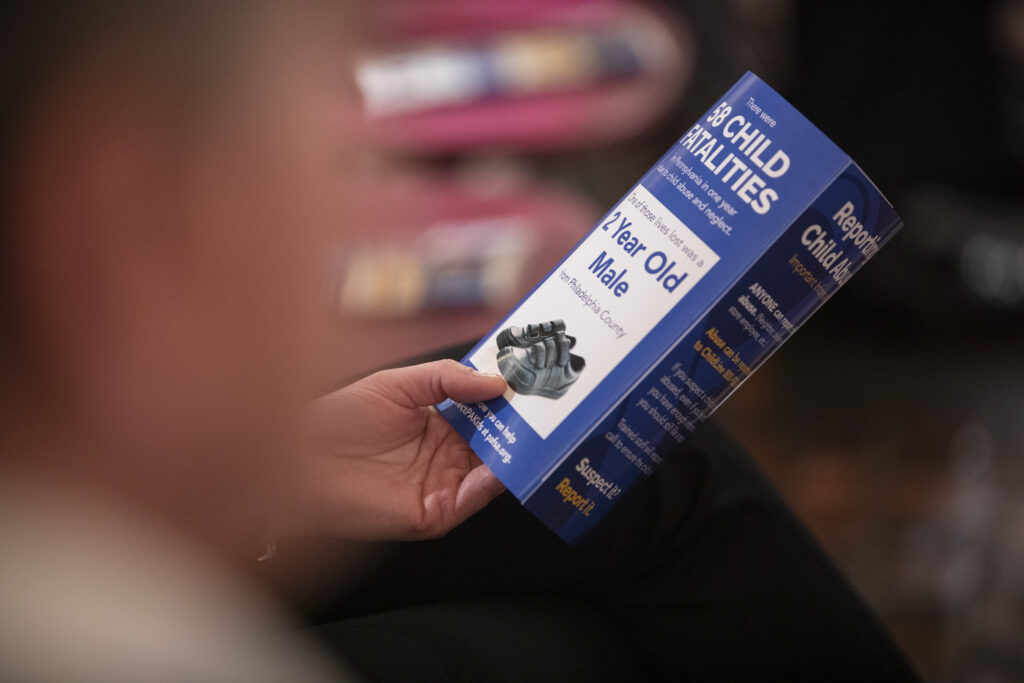 ---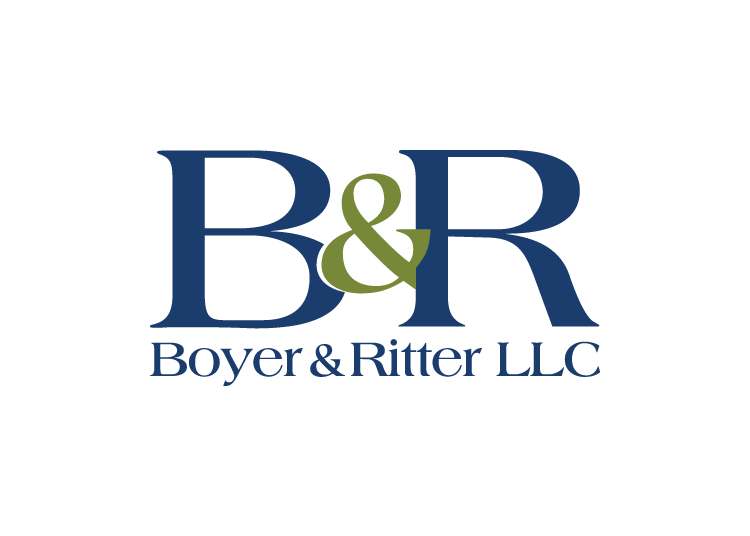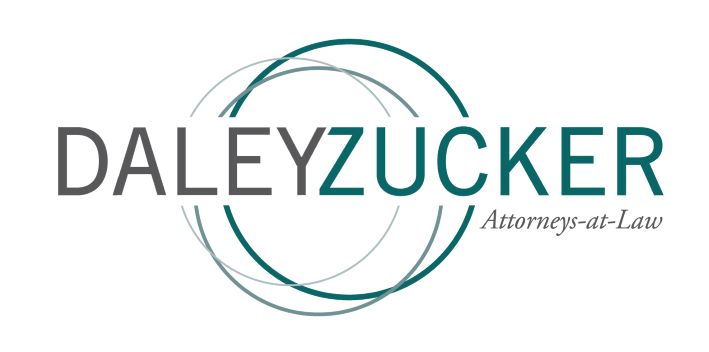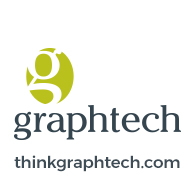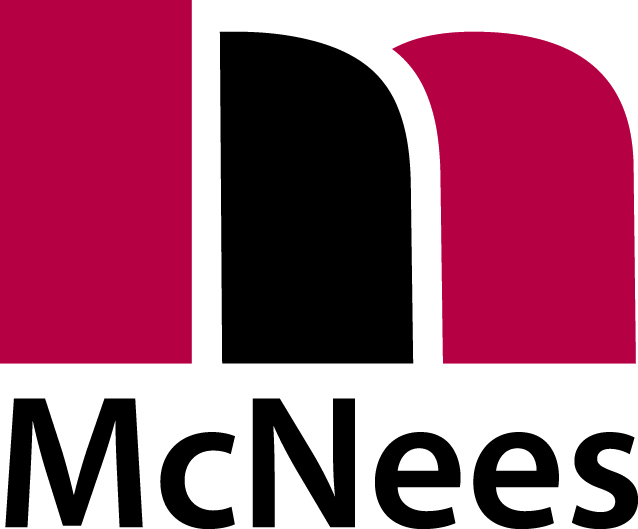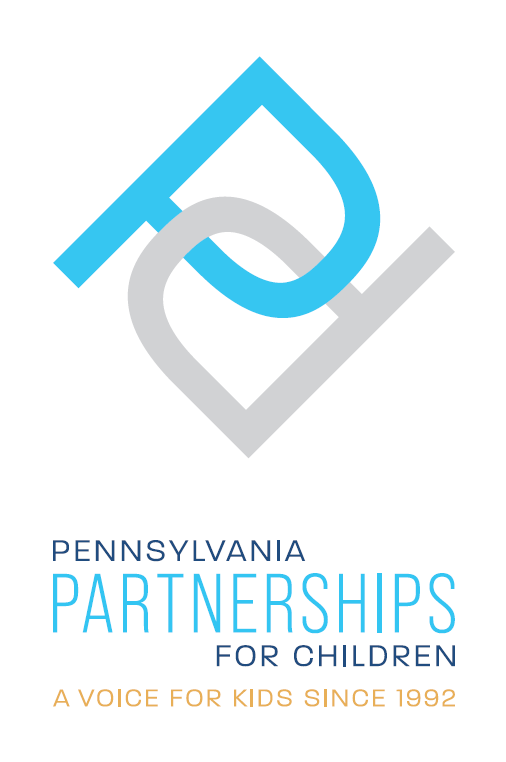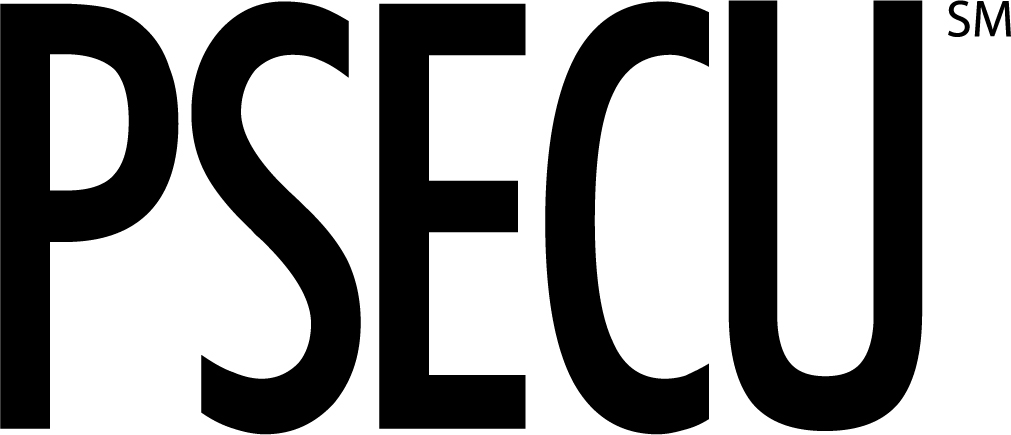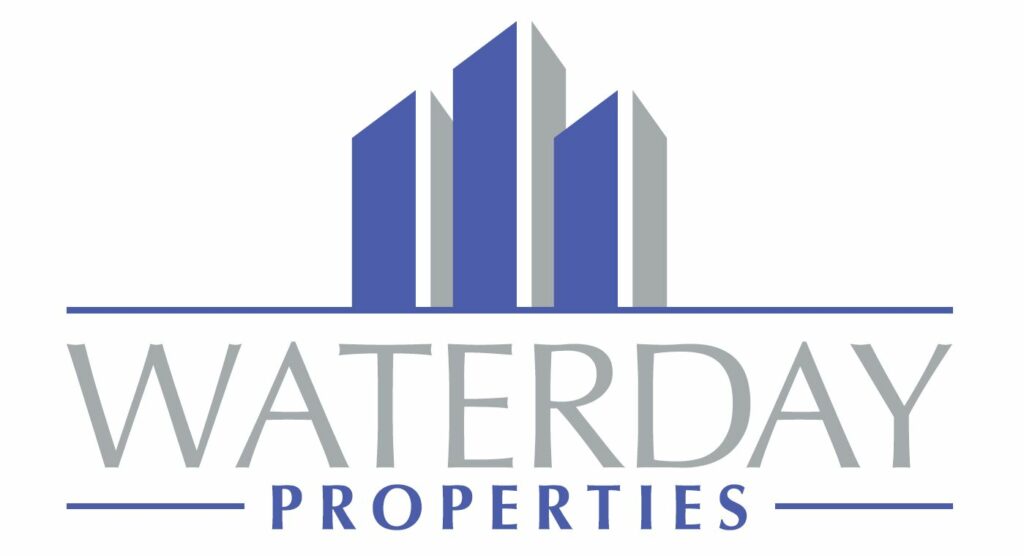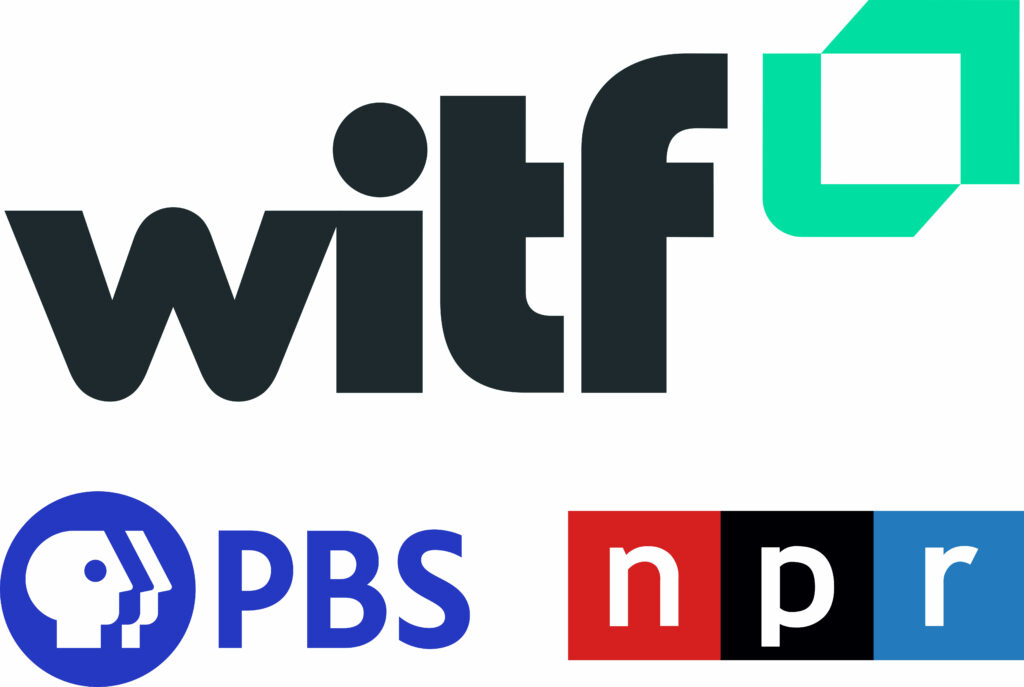 THANK YOU TO ALL OF OUR SPONSORS!