In partnership with: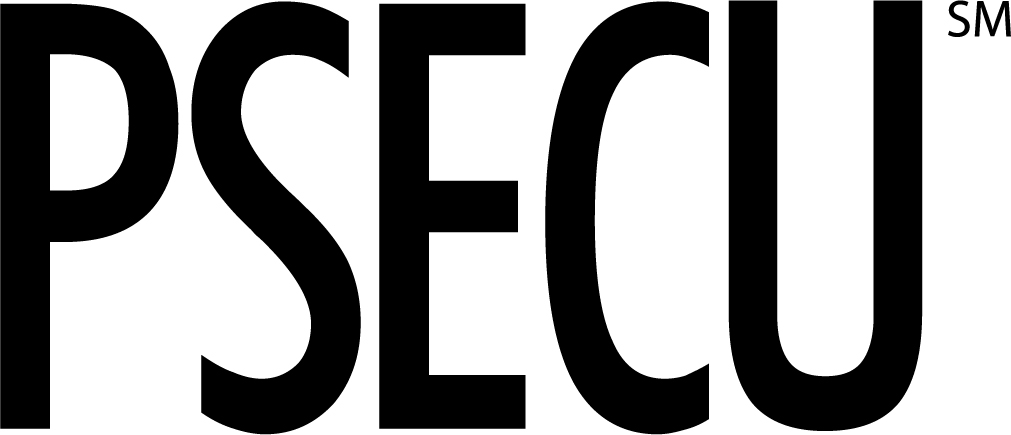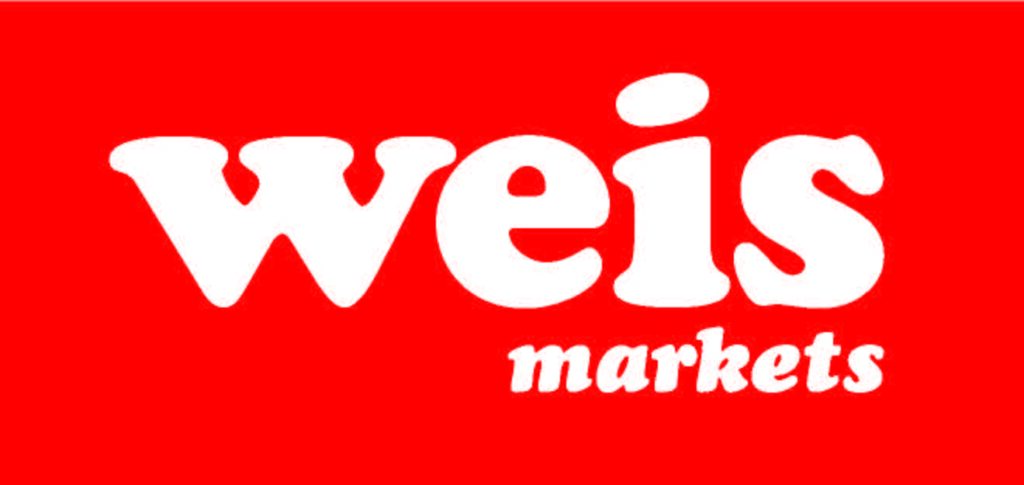 In recognition of National Child Abuse Prevention Month in April, PA Family Support Alliance (PFSA) will virtually honor individuals from across the Commonwealth who have gone above and beyond the call to #ProtectPAKids from abuse and neglect. These individuals are recognized as Blue Ribbon Champions for Safe Kids for their exceptional contributions and efforts as we strive to prevent child abuse and neglect throughout Pennsylvania.
Each week during April, PFSA will announce and honor a new Blue Ribbon Champion for Safe Kids. Once announced, each champion will be featured on this page, detailing the exceptional work that has been done to receive this esteemed award and title. And that is the foundation of our PA Blue Ribbon Champions for Safe Kids movement – empowering and inspiring every Pennsylvanian to become vigilant in protecting Pennsylvania's children from abuse and neglect.
This month, and this event, is a reminder that there is much work to be done. Our PA Blue Ribbon Champions for Safe Kids movement is a call to action to get involved, to strengthen and support families, to watch out for the safety of children in your neighborhood, and to learn how to report child abuse to ChildLine, the state's 24/7 reporting hotline at 800-932-0313.
Child abuse is a public health crisis. But it is preventable. Each of us must play a role in child protection. Because every child needs a champion.
---
Secretary Teresa Miller introduces PFSA's Blue Ribbon Champions for Safe Kids!
---
PFSA's Blue Ribbon Champions for Safe Kids Highlight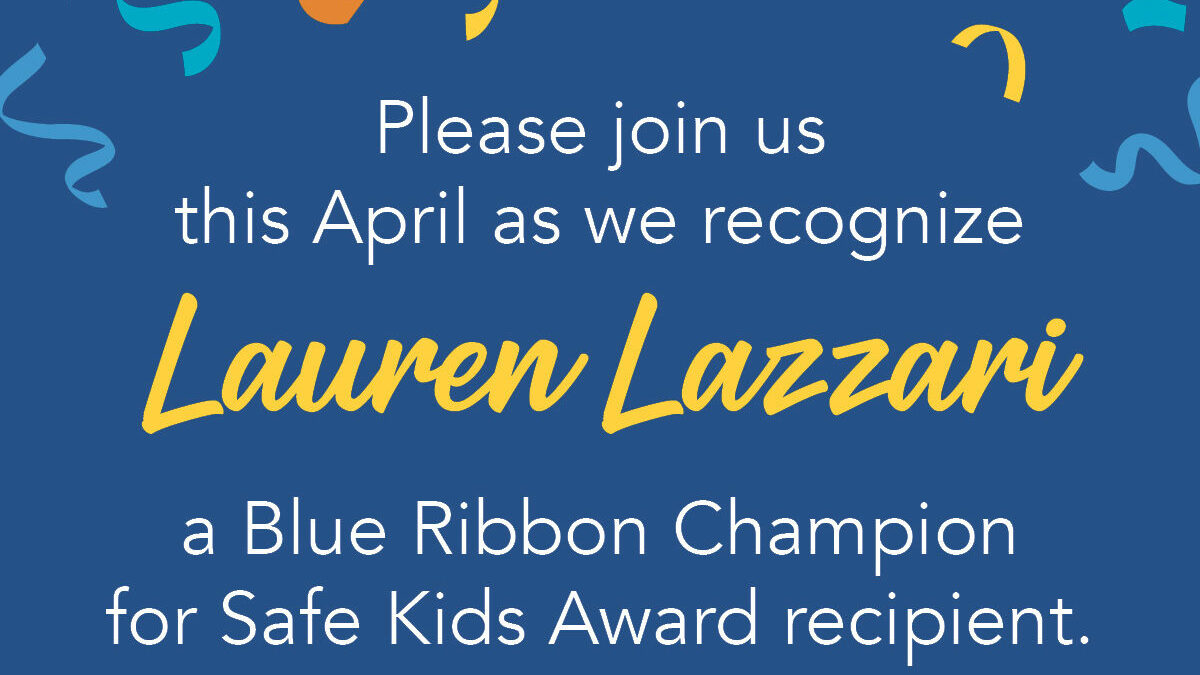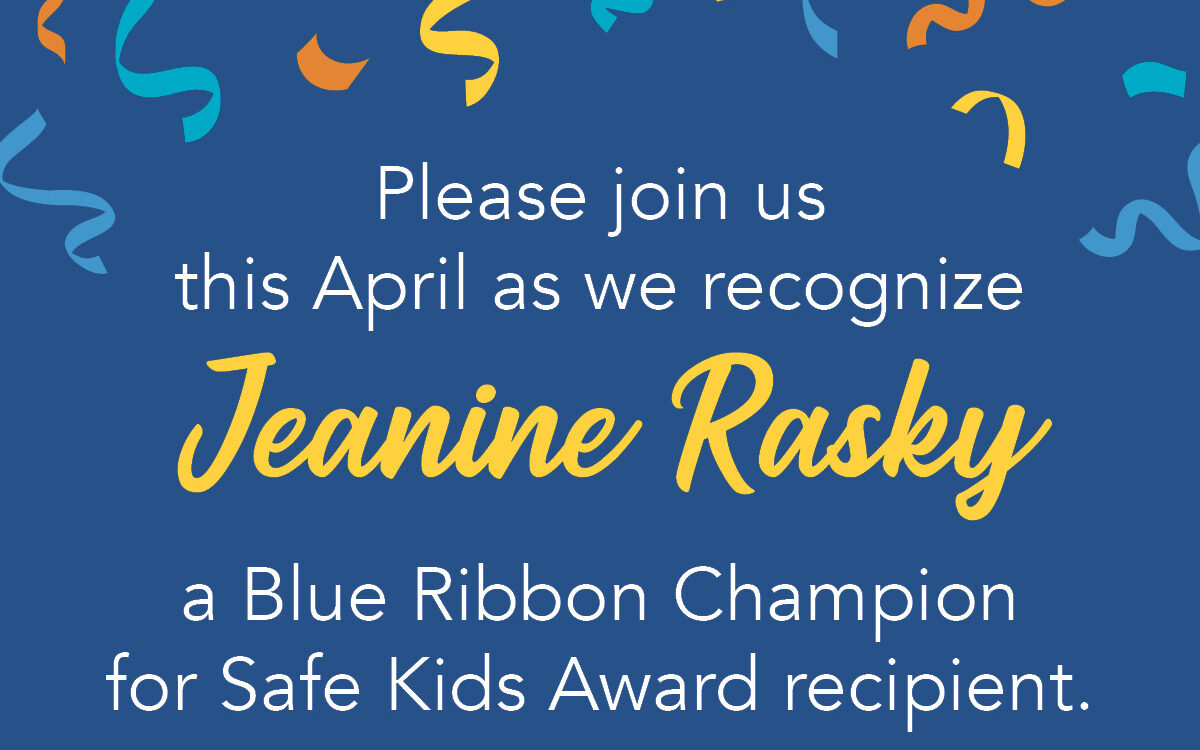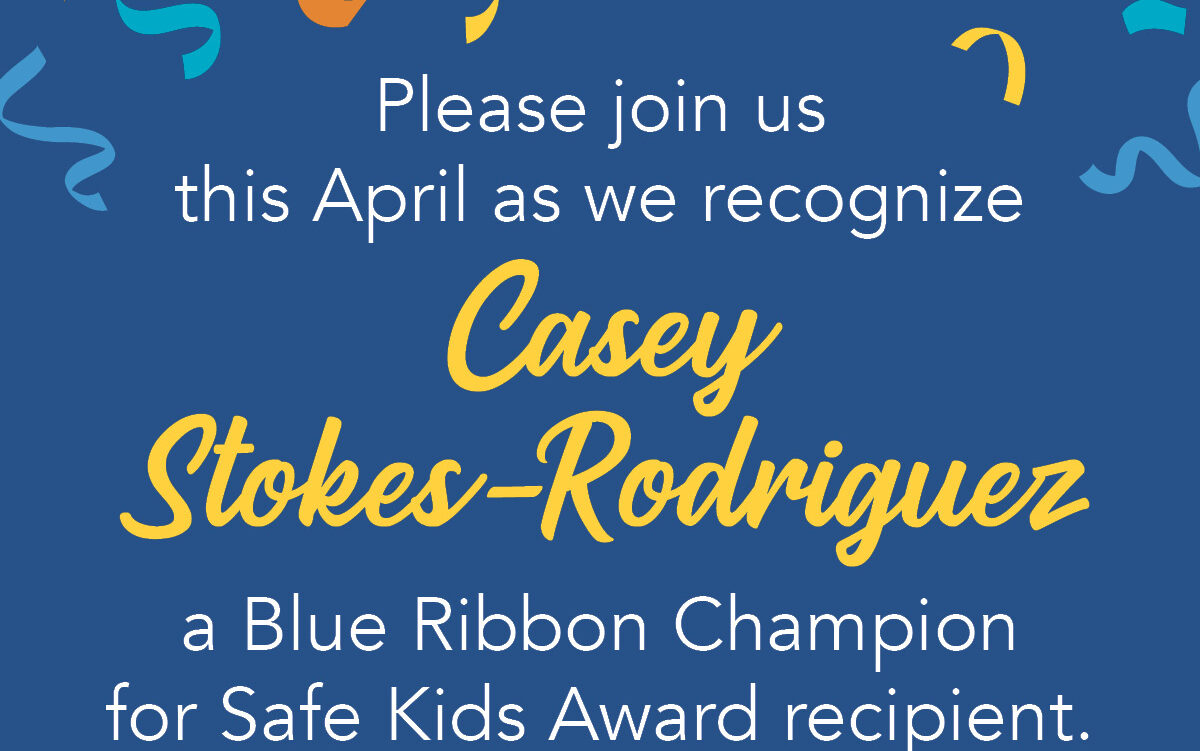 The Pa Family Support Alliance has awarded Lauren Lazzari with the Blue-Ribbon Champion for Safe Kids Award. This award is given to five Pennsylvanians who have gone above and beyond the call of duty to support and protect Pennsylvania's children. Lauren works with families to build a sense of community and connects them with resources they might need. She serves as an in-home visitor, educates families on child sexual abuse prevention, and works with them through the reporting process.
The Pa Family Support Alliance has awarded Jeanine Rasky with the Blue-Ribbon Champion for Safe Kids Award. Rasky is newly retired but worked as the System Integration Director for the Allegheny County Department of Human Services. In that role, Rasky helped develop and sustain Allegheny County's unique Youth Support Partner Unit that focuses on hiring young adults who have personal lived experiences with the child welfare system. She has long been known as a champion who advocated for youth and families.
The Pa Family Support Alliance has awarded Casey Stokes-Rodriguez with the Blue-Ribbon Champion for Safe Kids Award. Stokes-Rodriguez currently serves as a Licensed Social Worker at the Harrisburg School District where she is the School Culture, Climate, and Trauma Resource Specialist. She works to ensure that students have a safe environment and is dedicated to preventing abuse. She provides trauma-informed supports and interventions to high school students and their families, as well as faculty members within the district.
Check back each week to learn more as we honor our Blue Ribbon Champion for Safe Kids!
---
2019 Blue Ribbon Champions for Safe Kids: Video Highlight
Annual Flag Planting
Each year, PFSA staff, members of the PFSA board of directors, volunteers and community members come together to plant flags at the Harrisburg State Capitol in honor of victims of child abuse throughout Pennsylvania. This is a powerful event that reminds us of the work that lies ahead and the role we all have in preventing child abuse. This year, due to the COVID-19 pandemic, our event will look a little different. However, the purpose will remain the same – honor the victims of child abuse throughout the Commonwealth and raise awareness for child abuse prevention.
On March 30, 2021, PFSA staff and local board members planted blue flags along the Harrisburg State Capitol in honor of the children who were abused in the previous year. Due to COVID-19 restrictions, the 2021 event was limited to invitation only.
See the photos below from this year's annual flag planting event.
---
Harrisburg Flag Planting 2021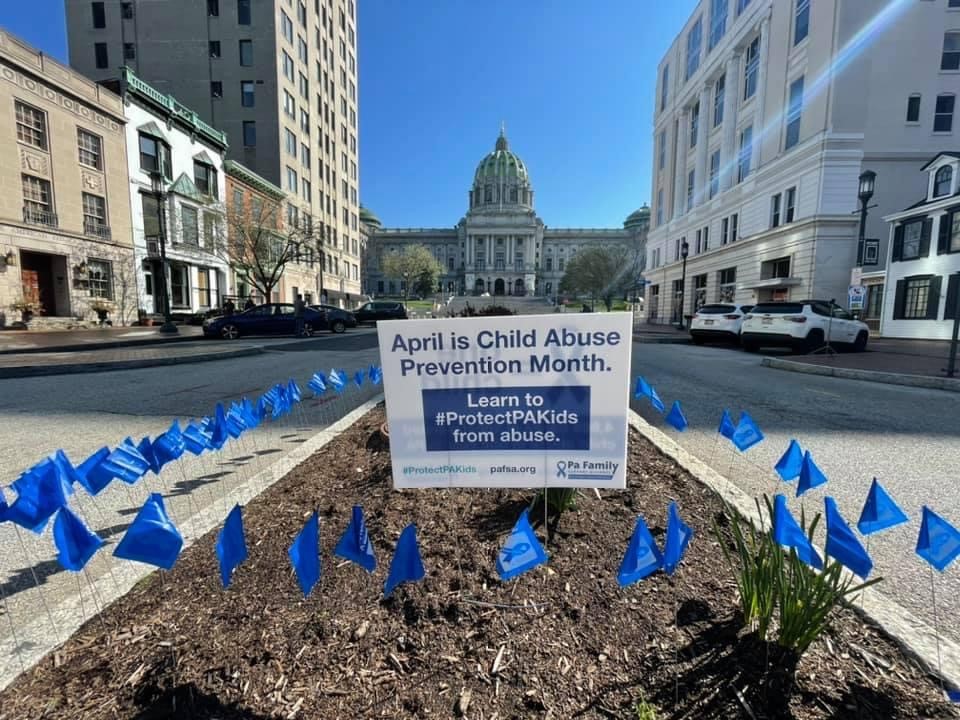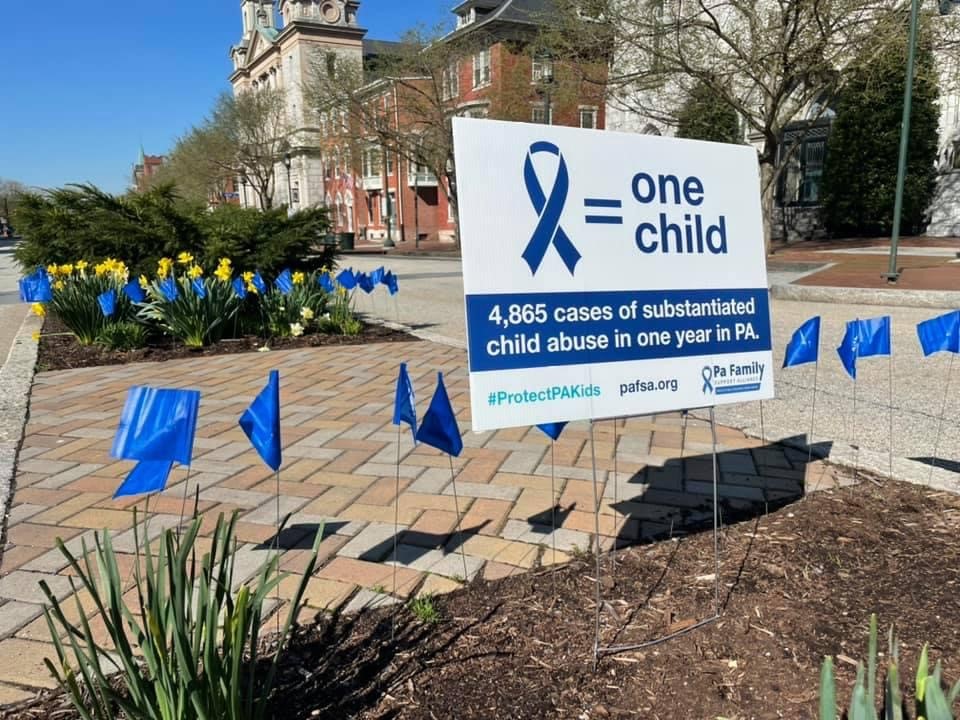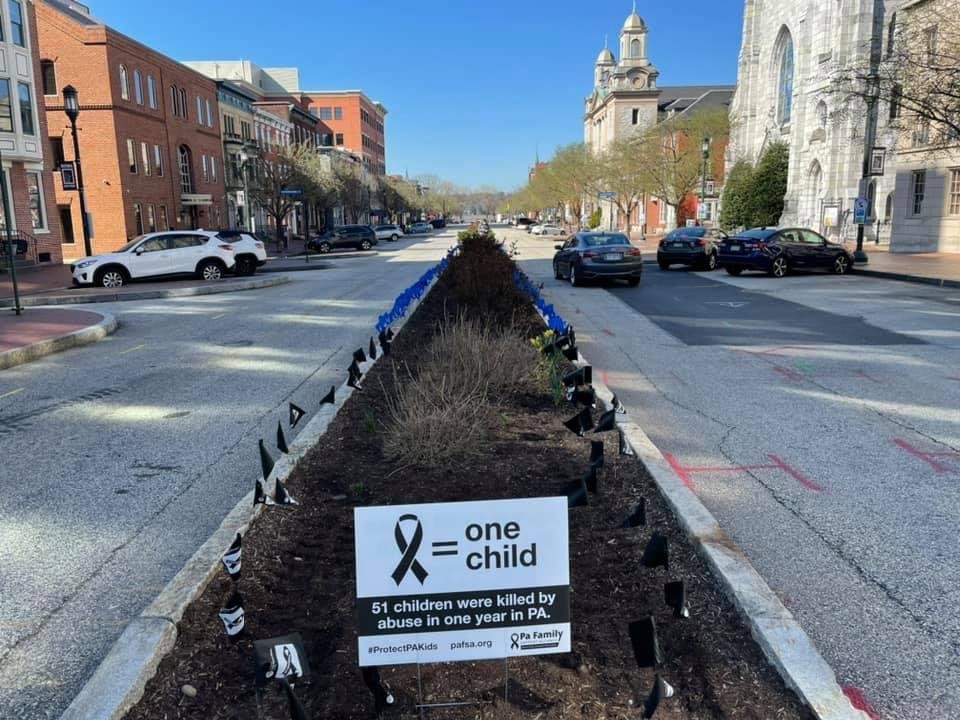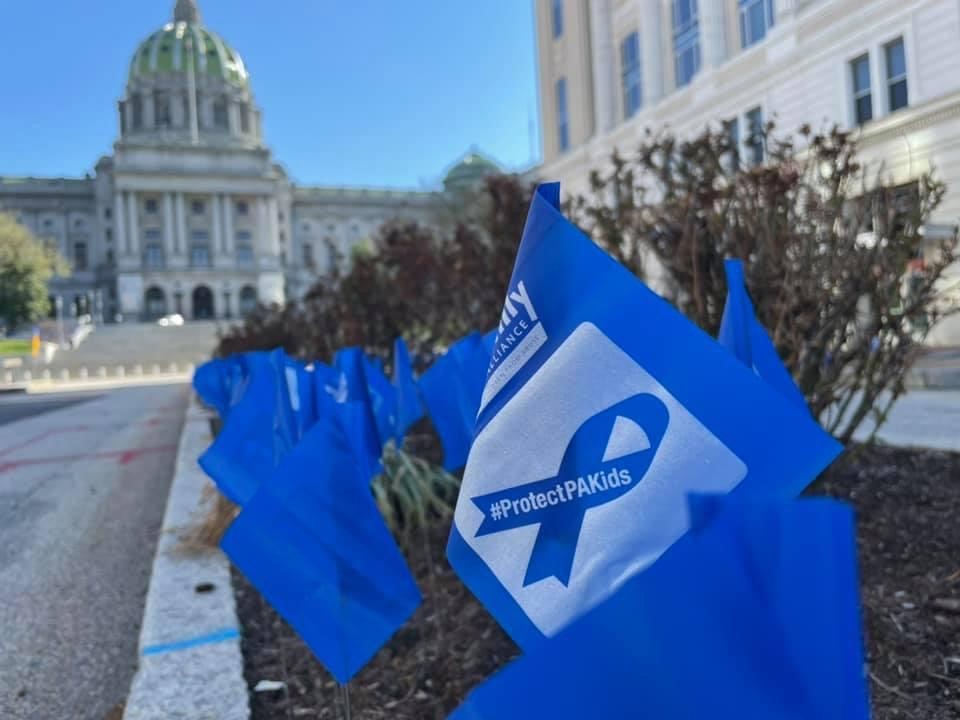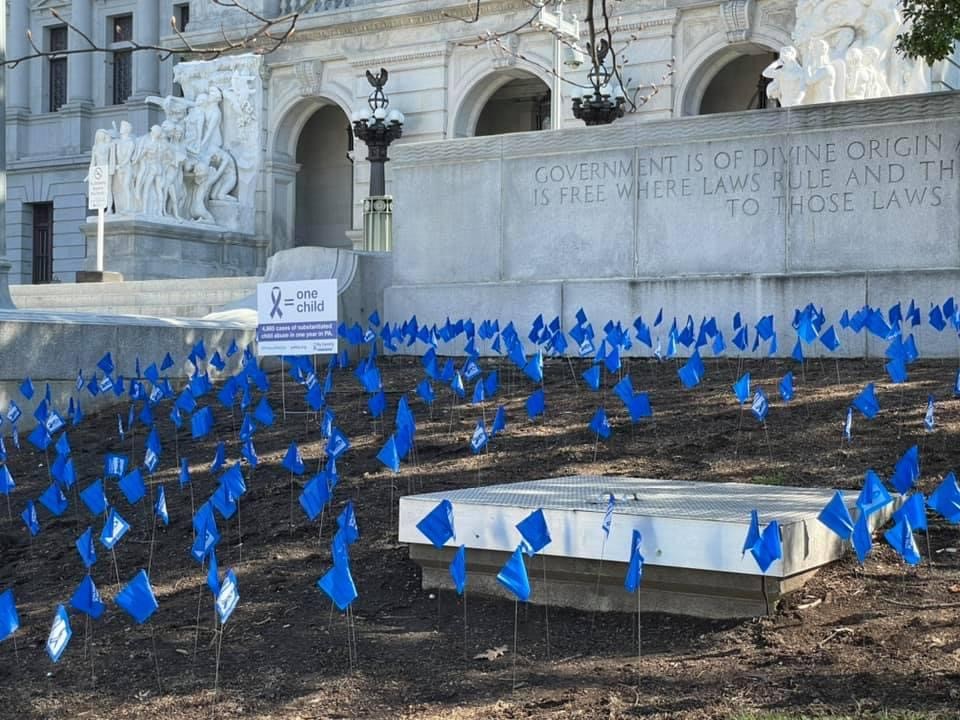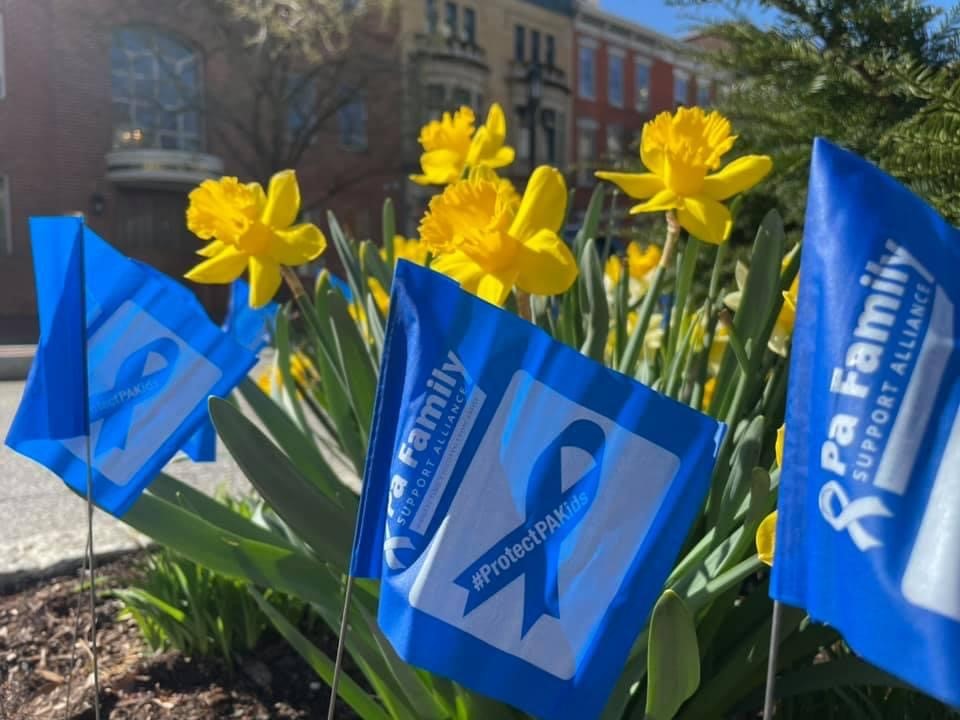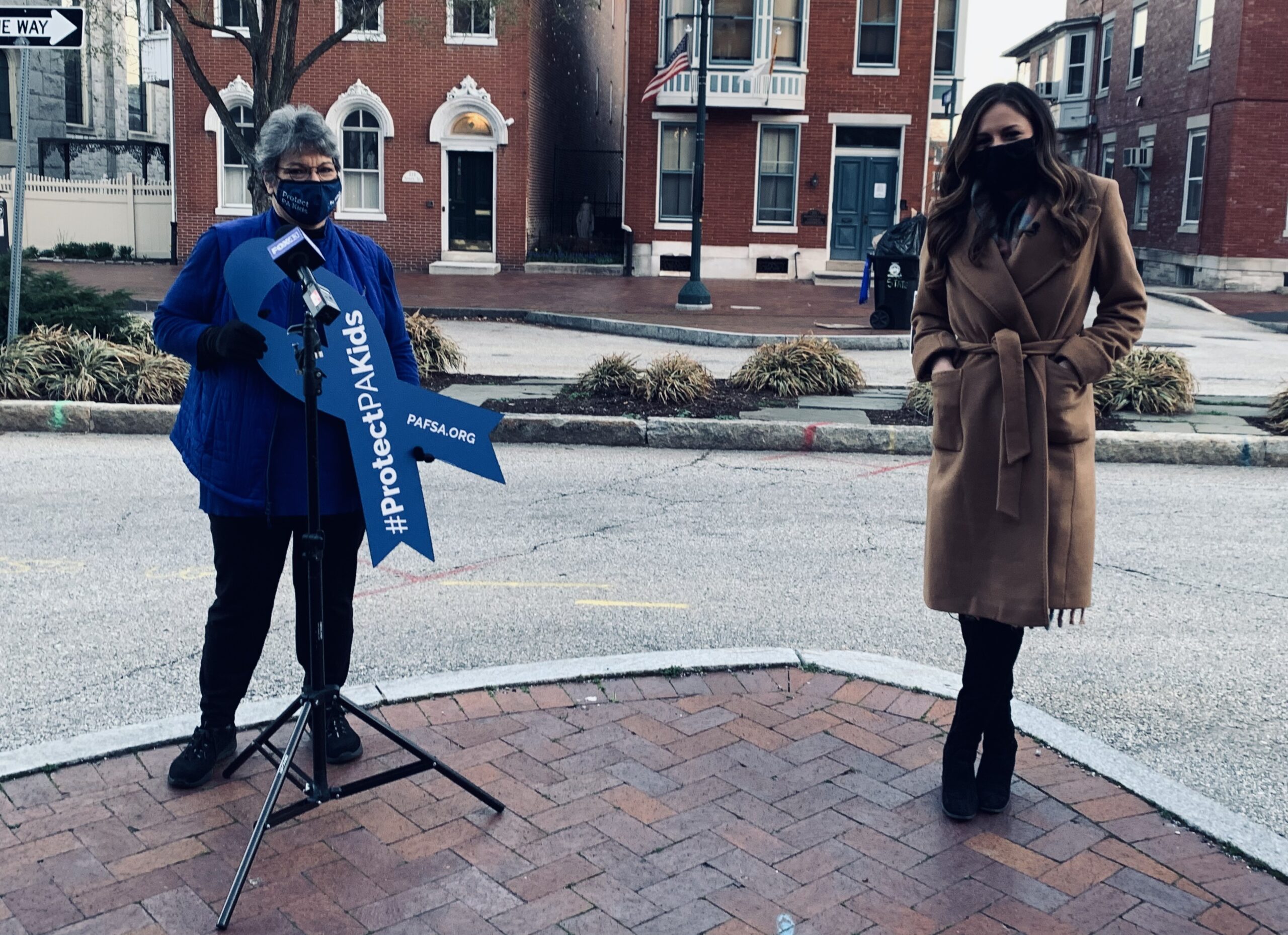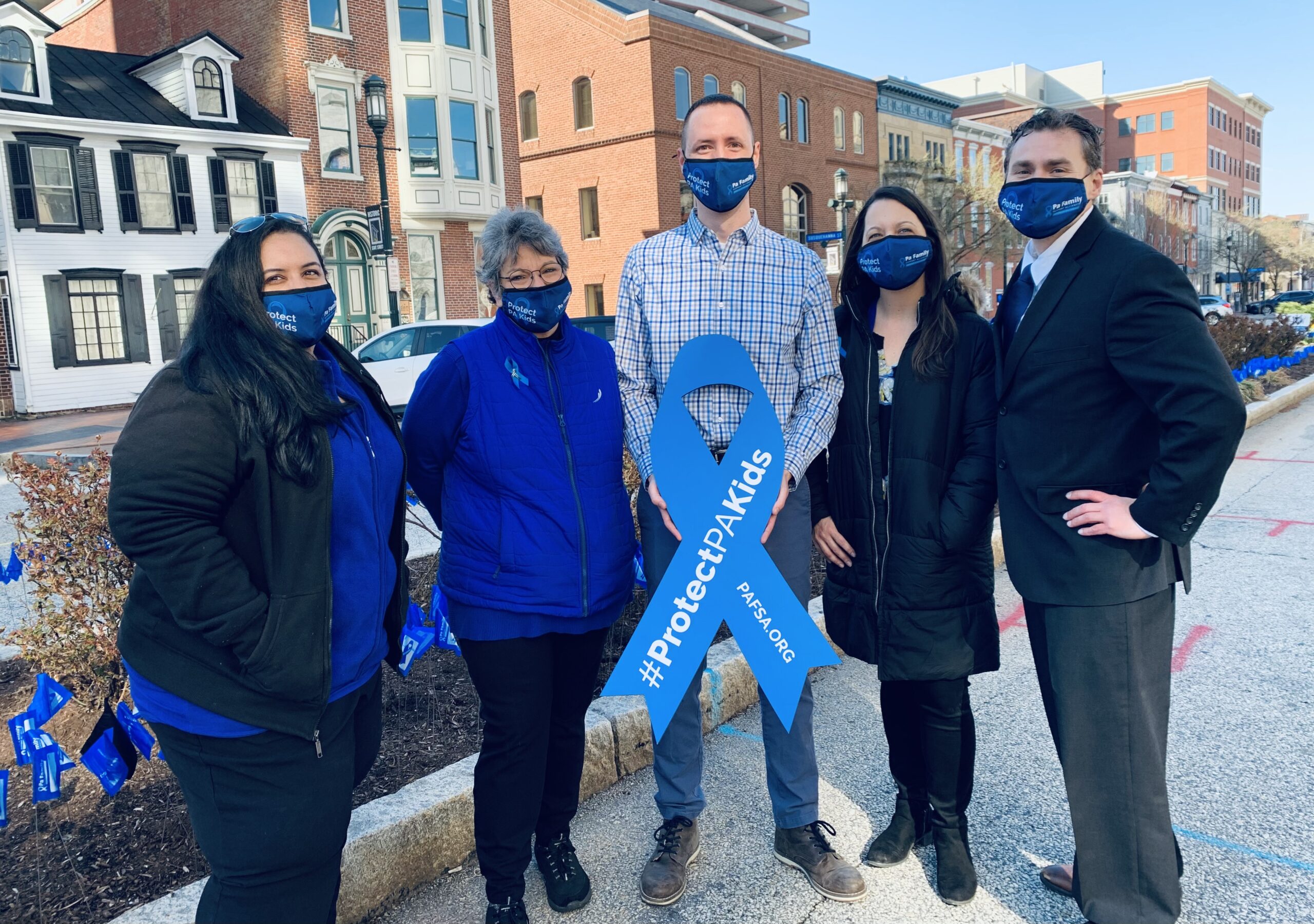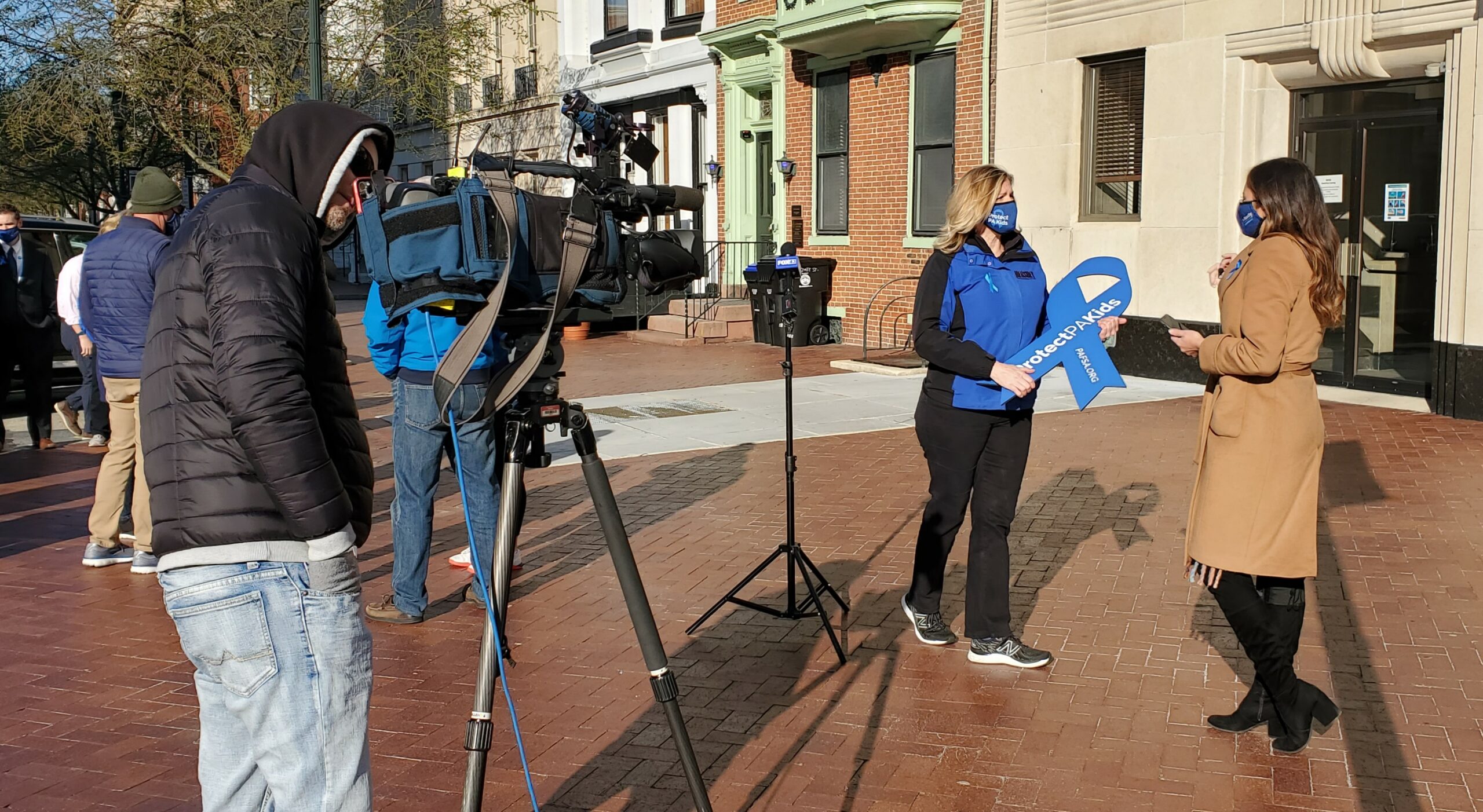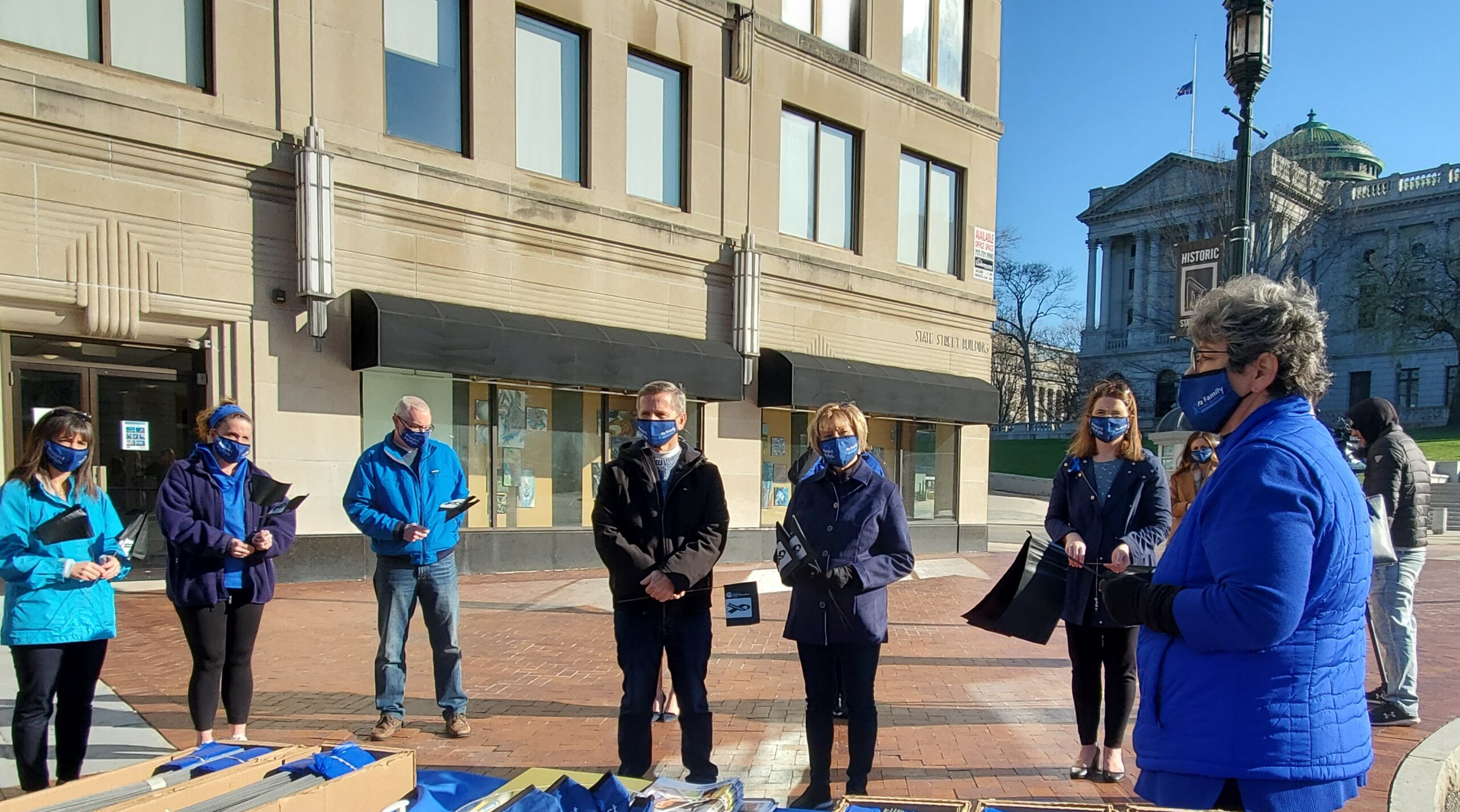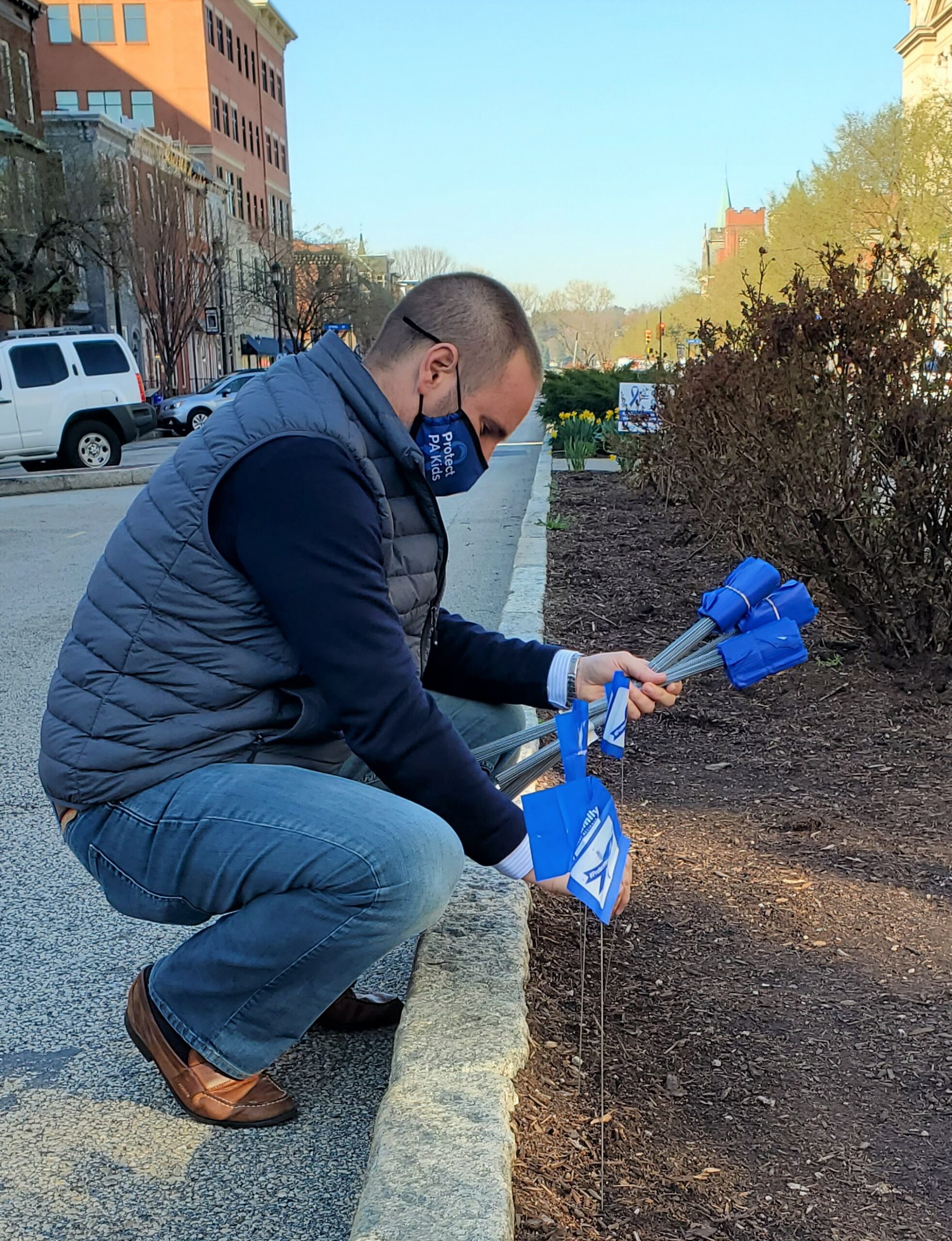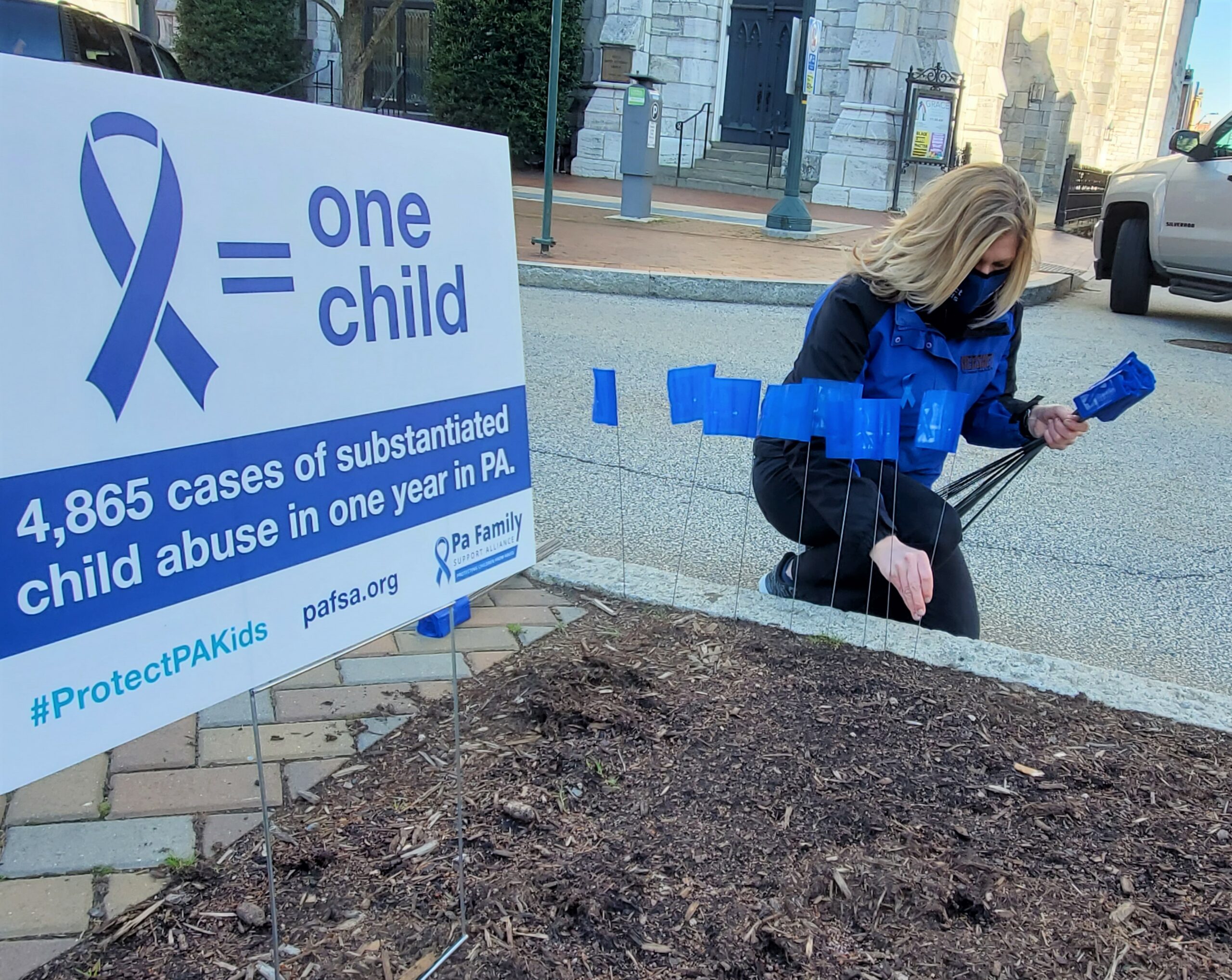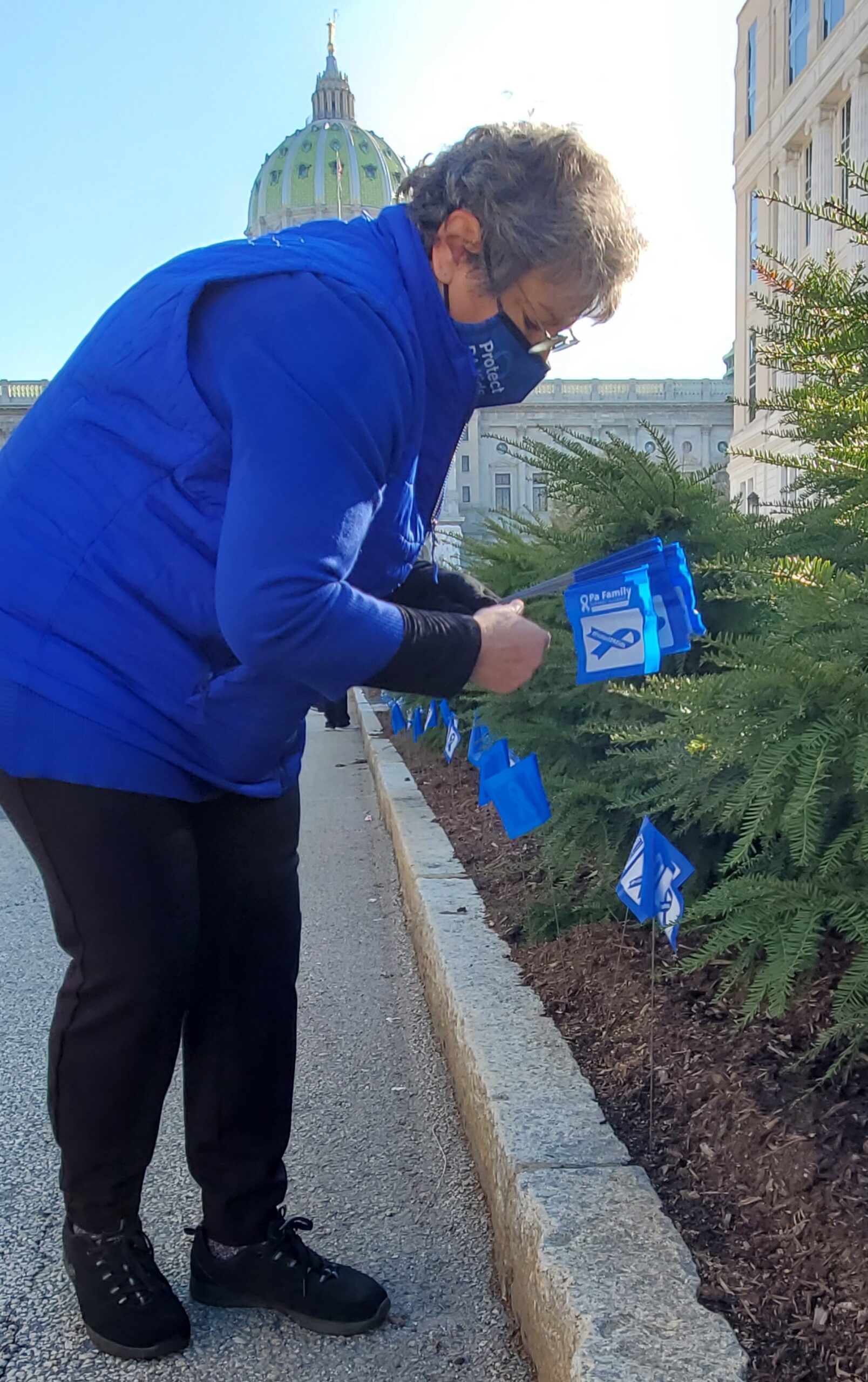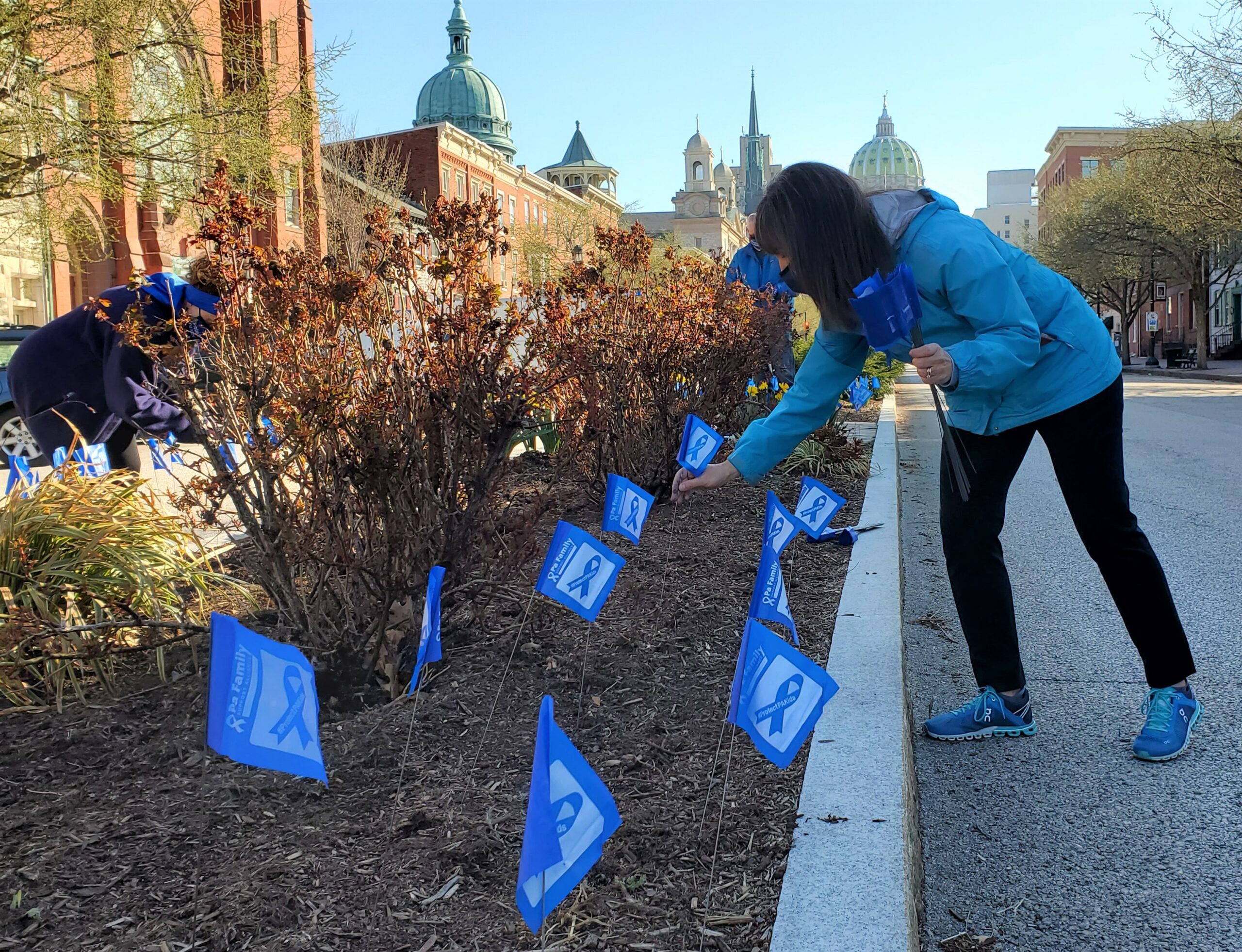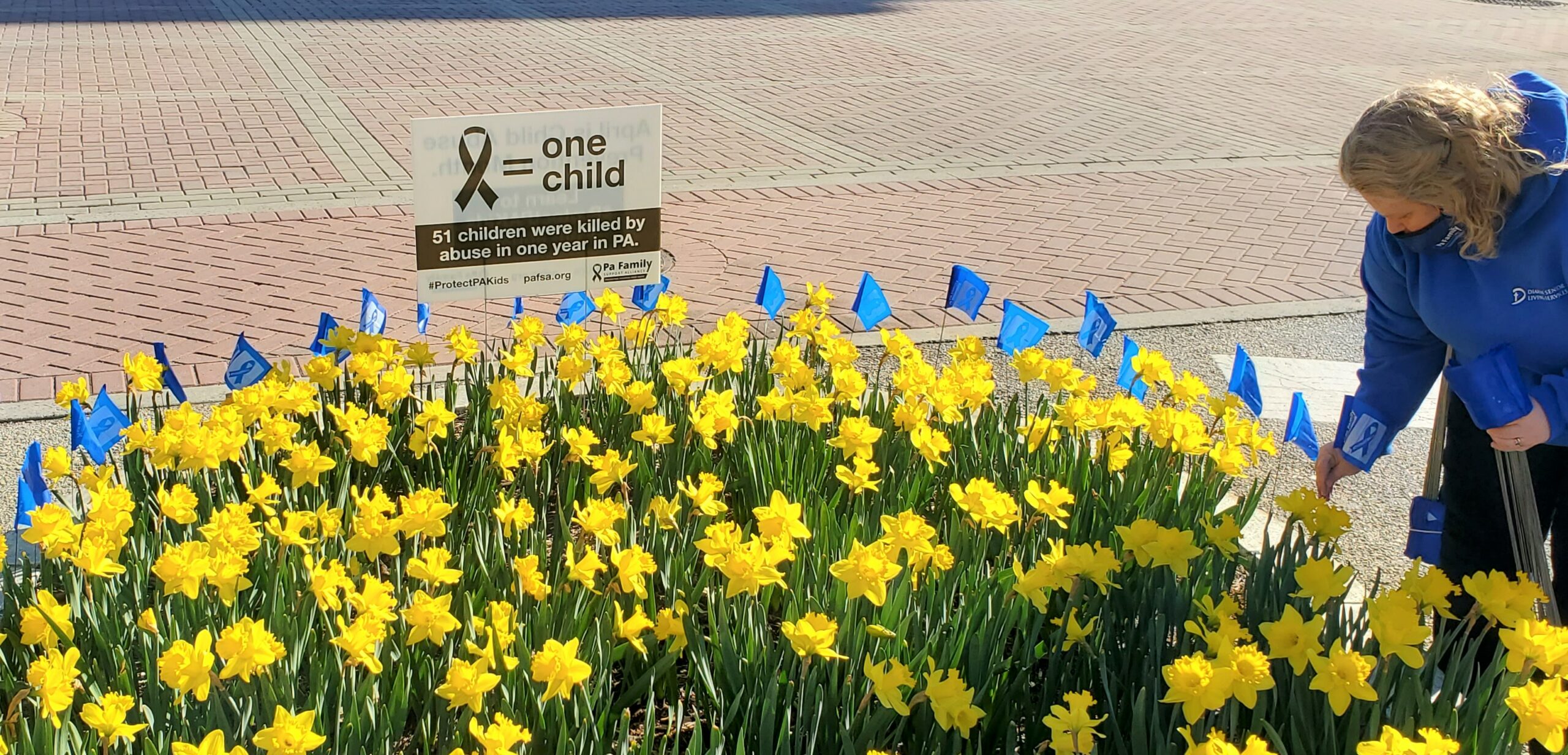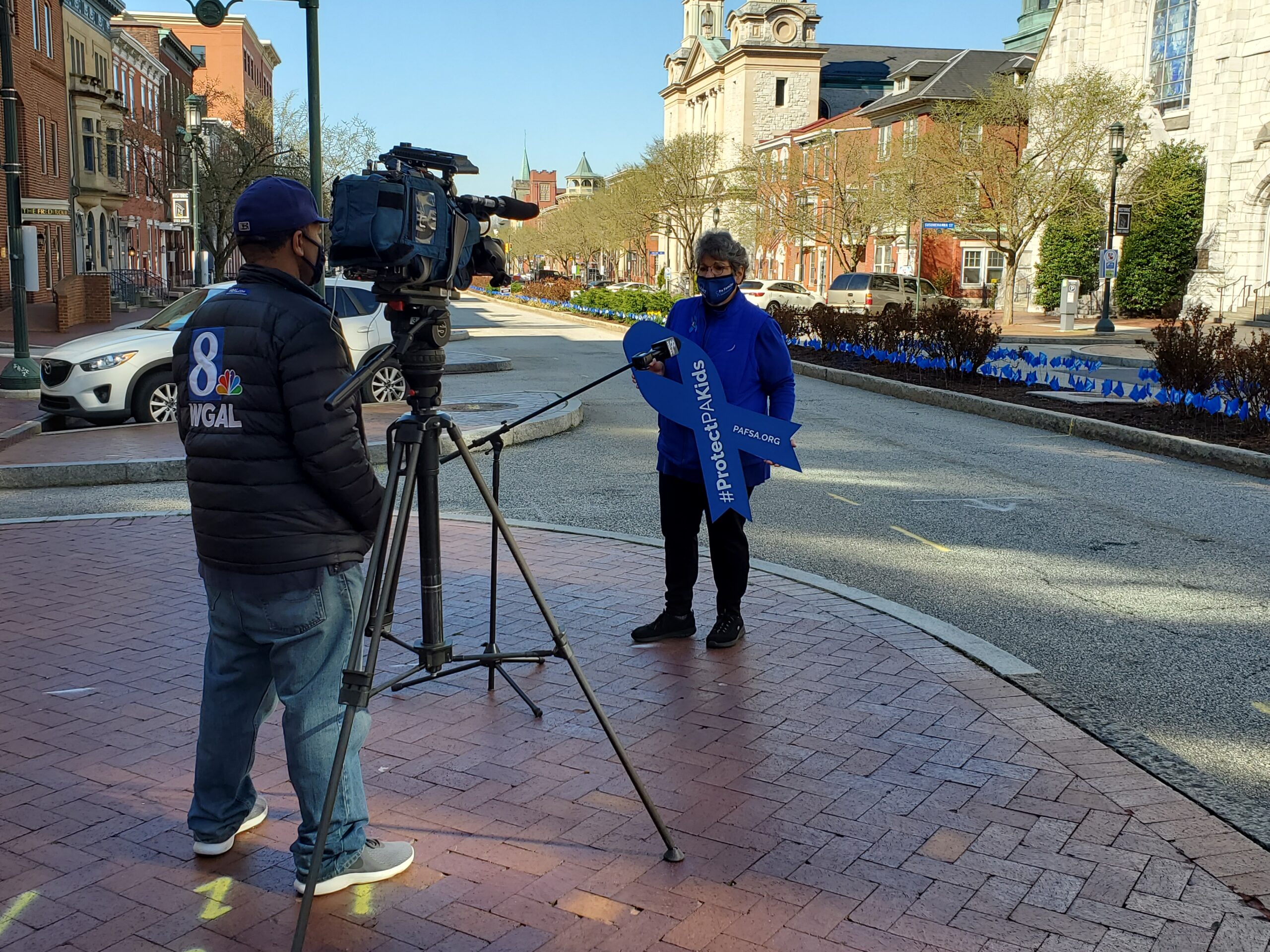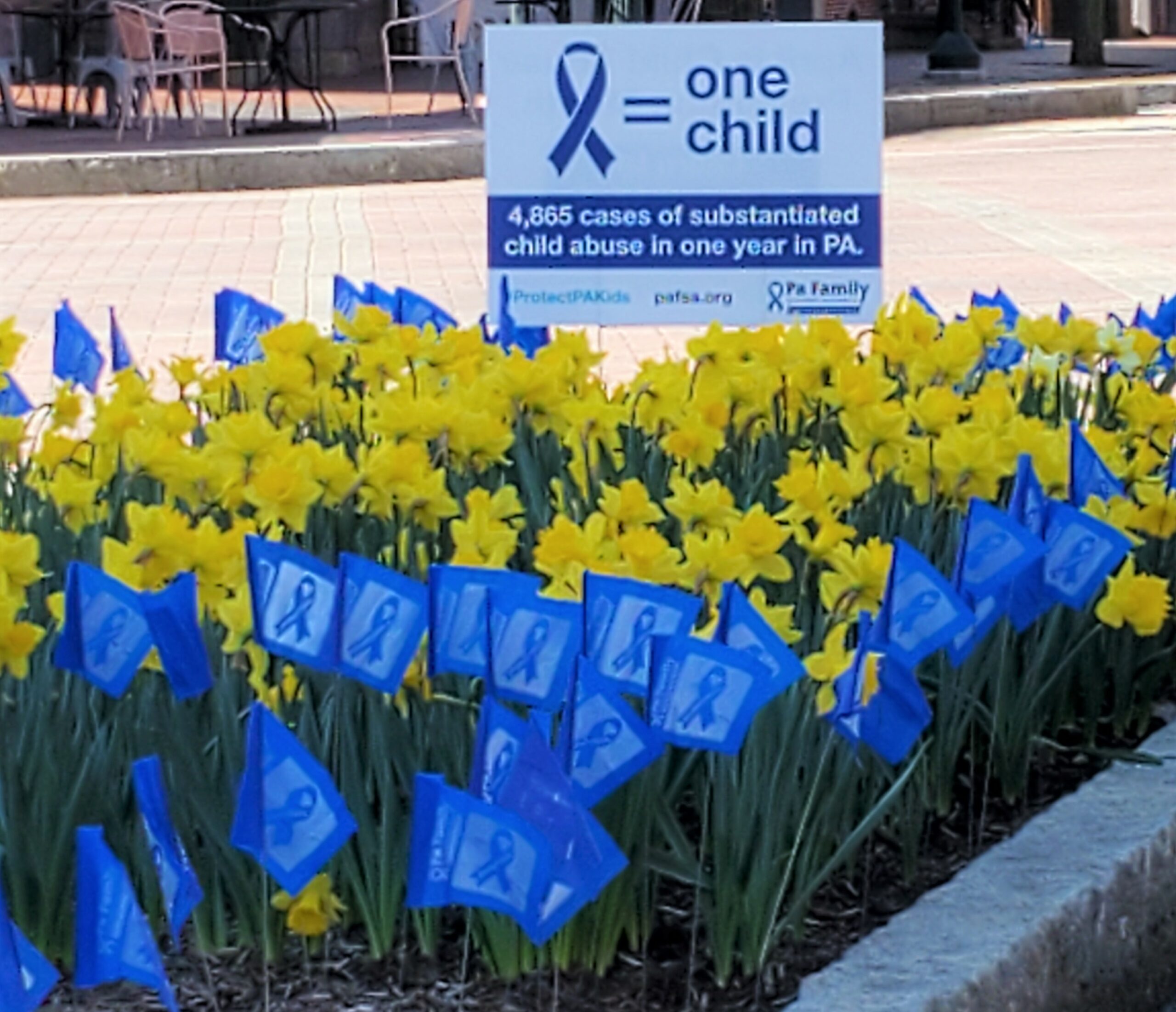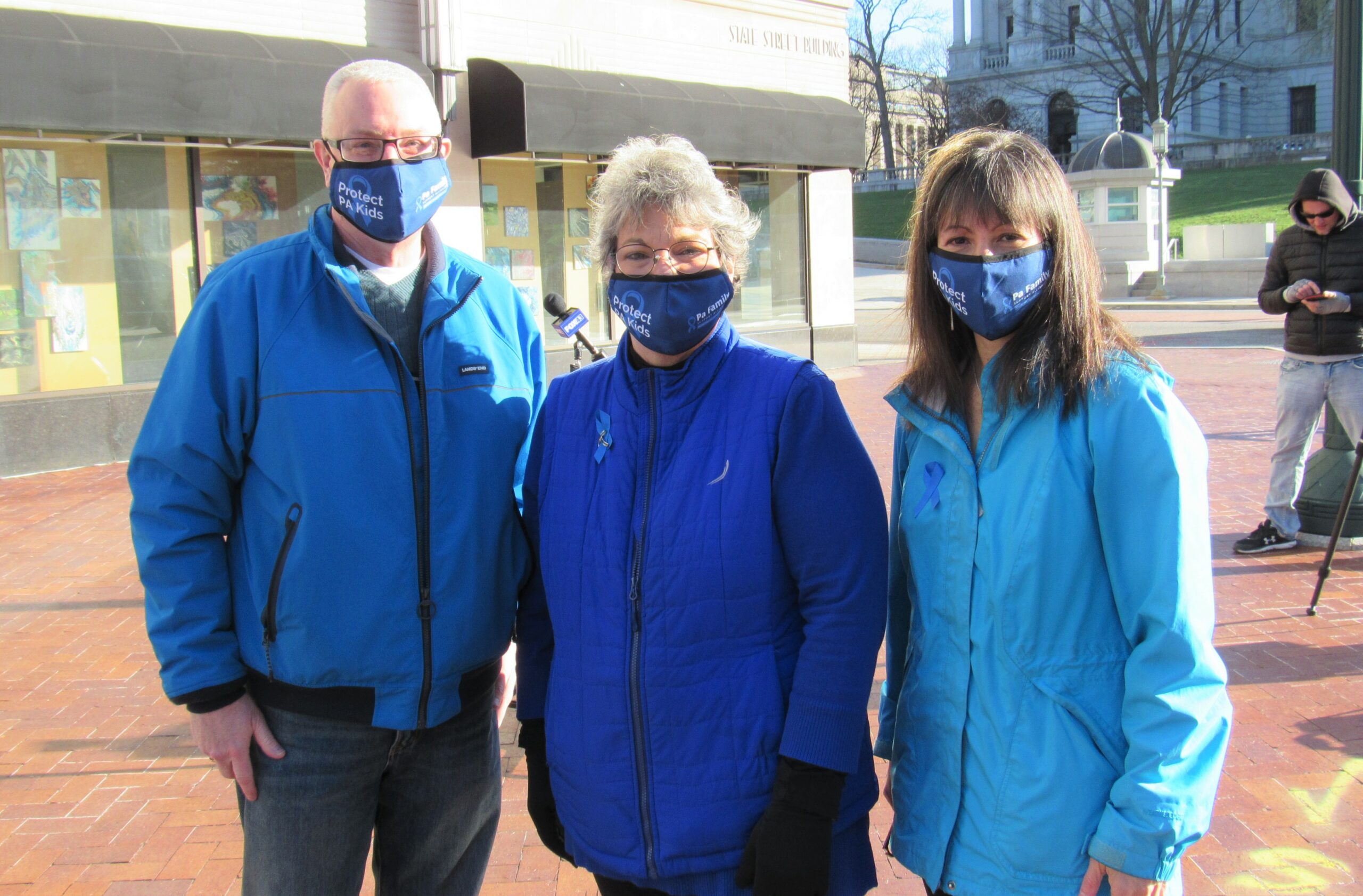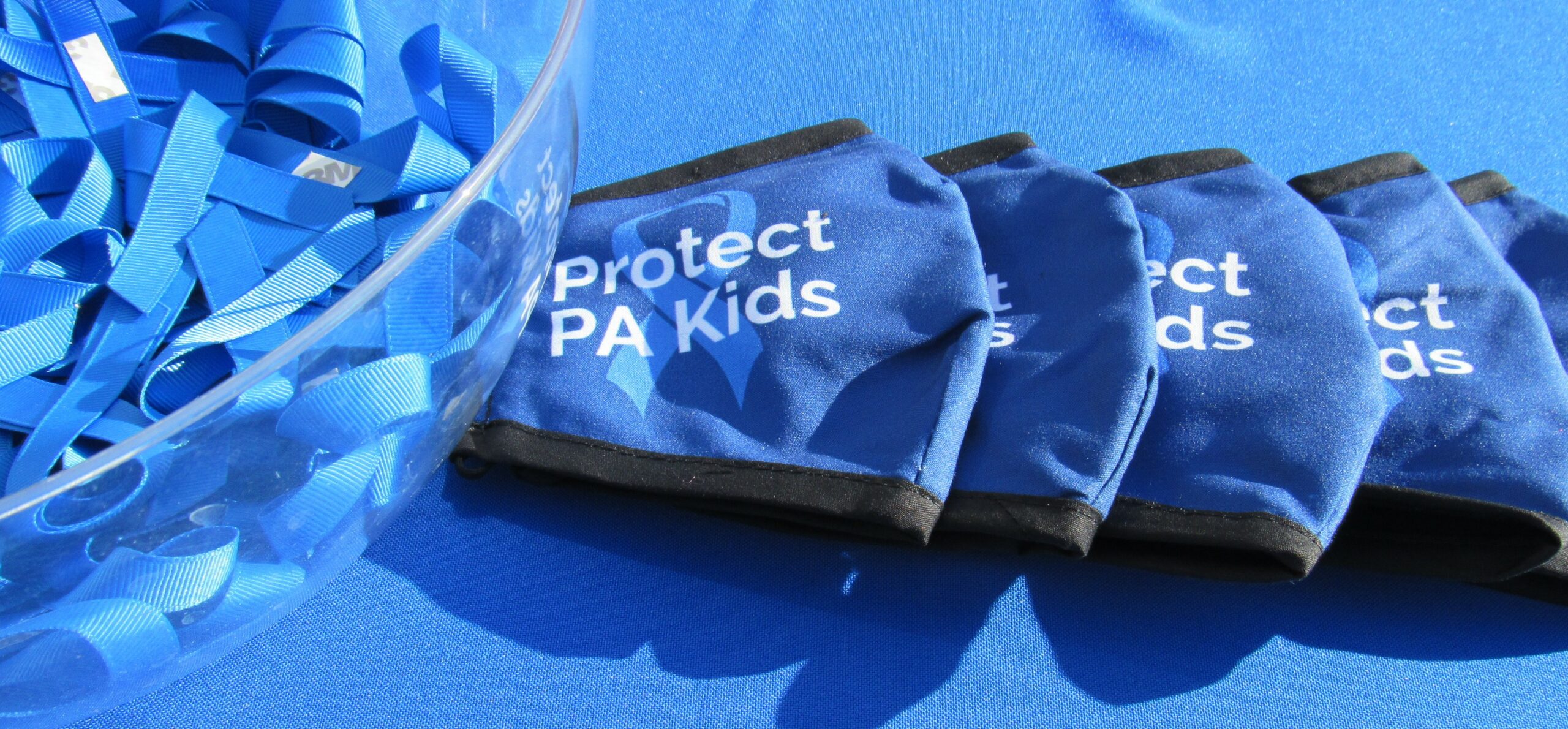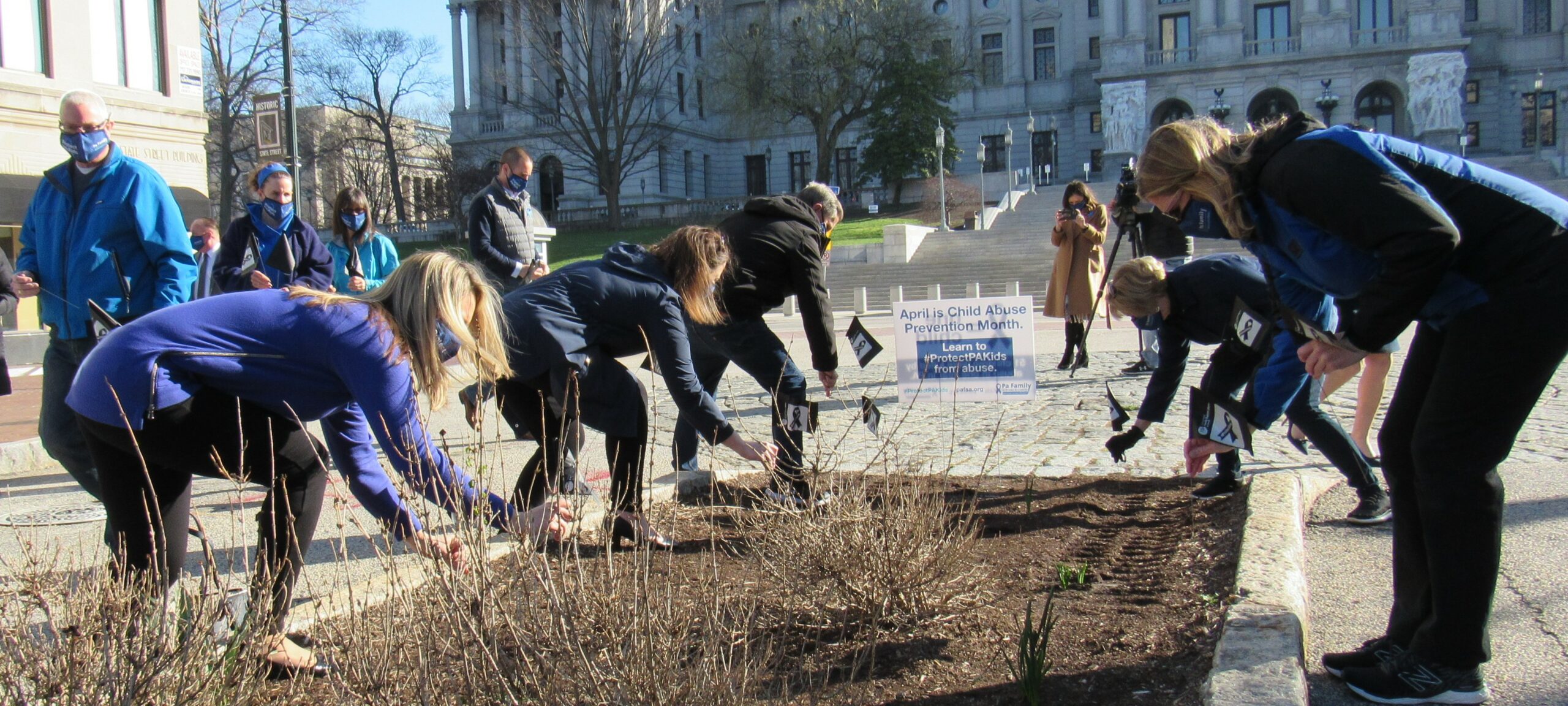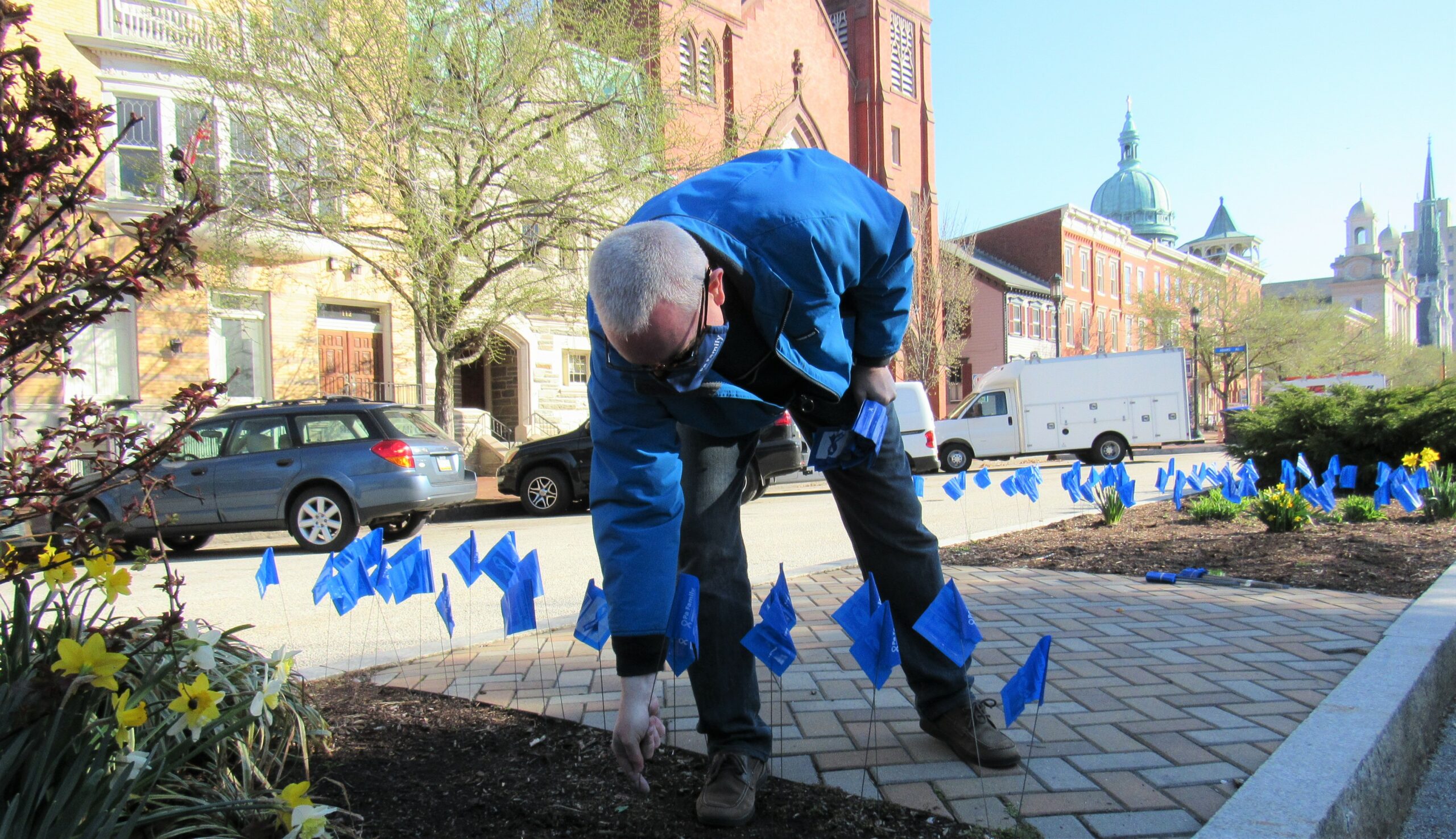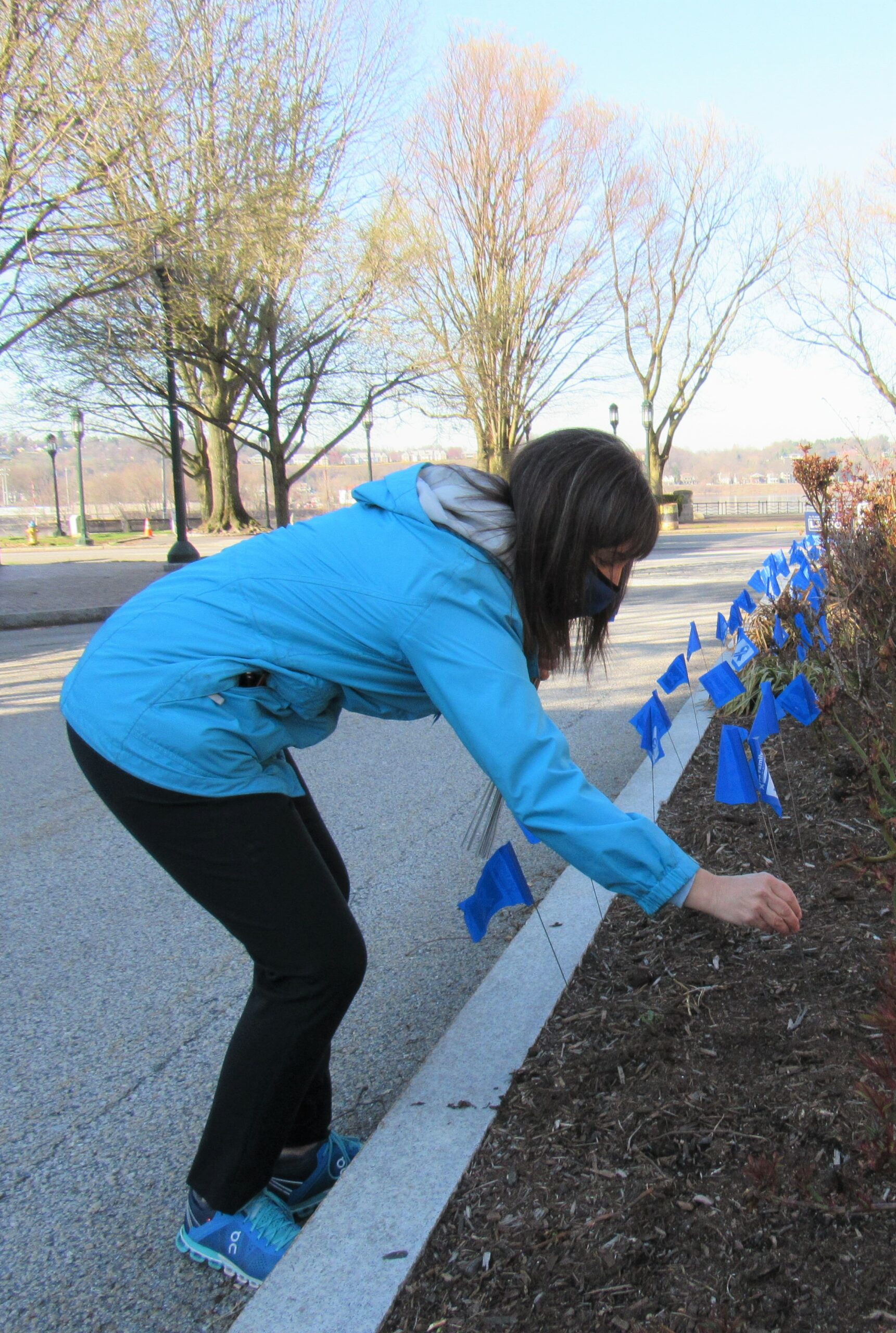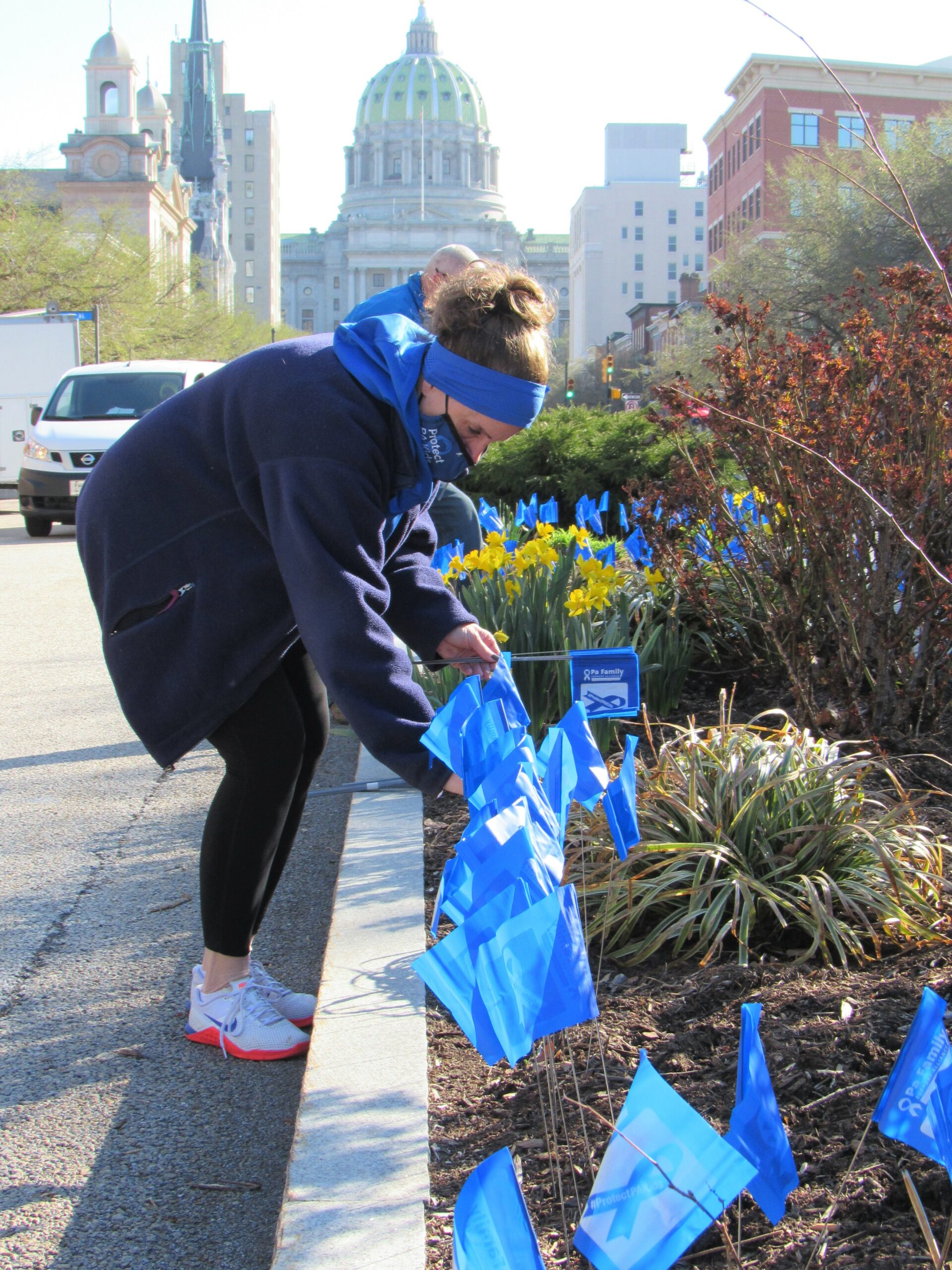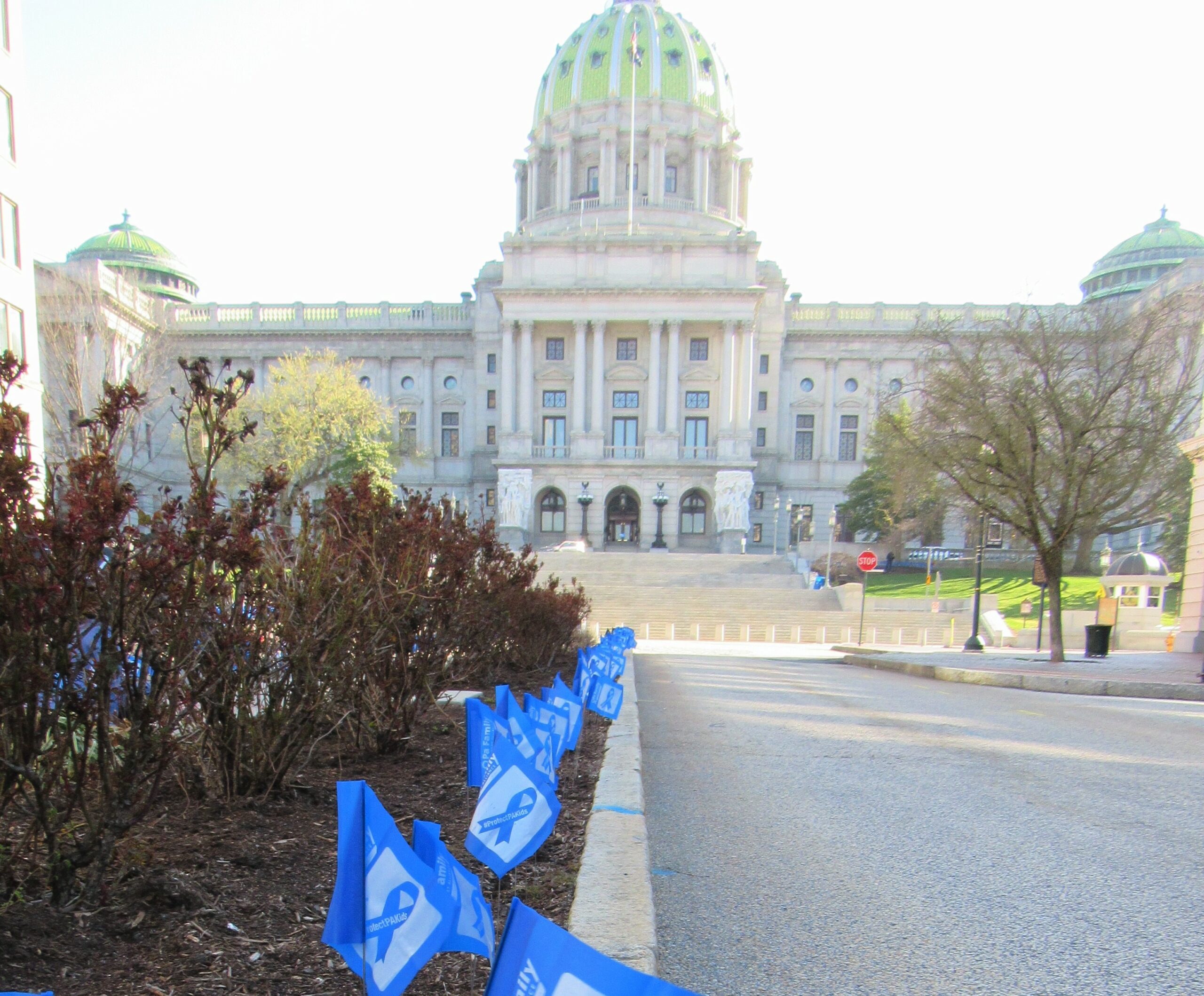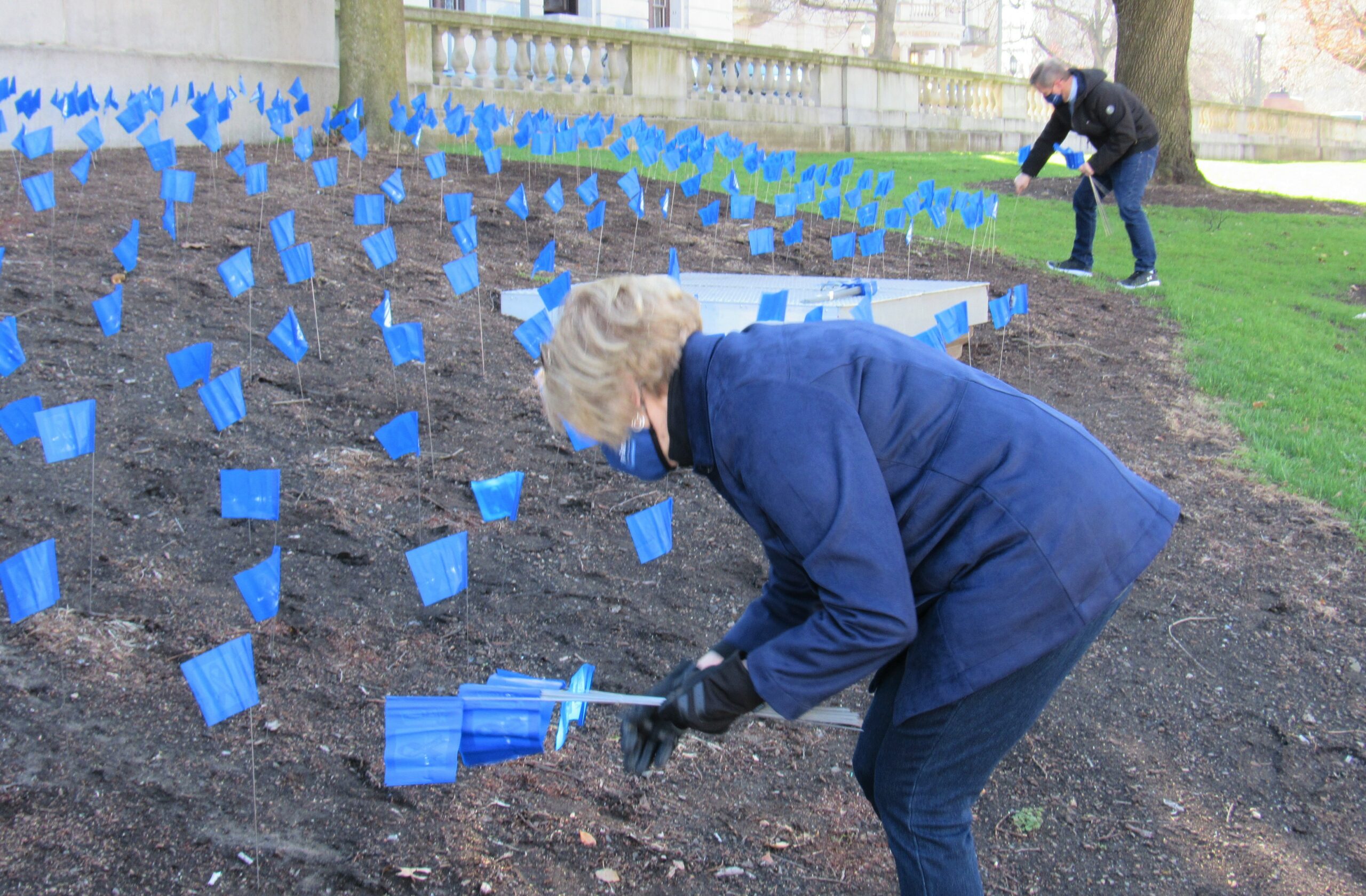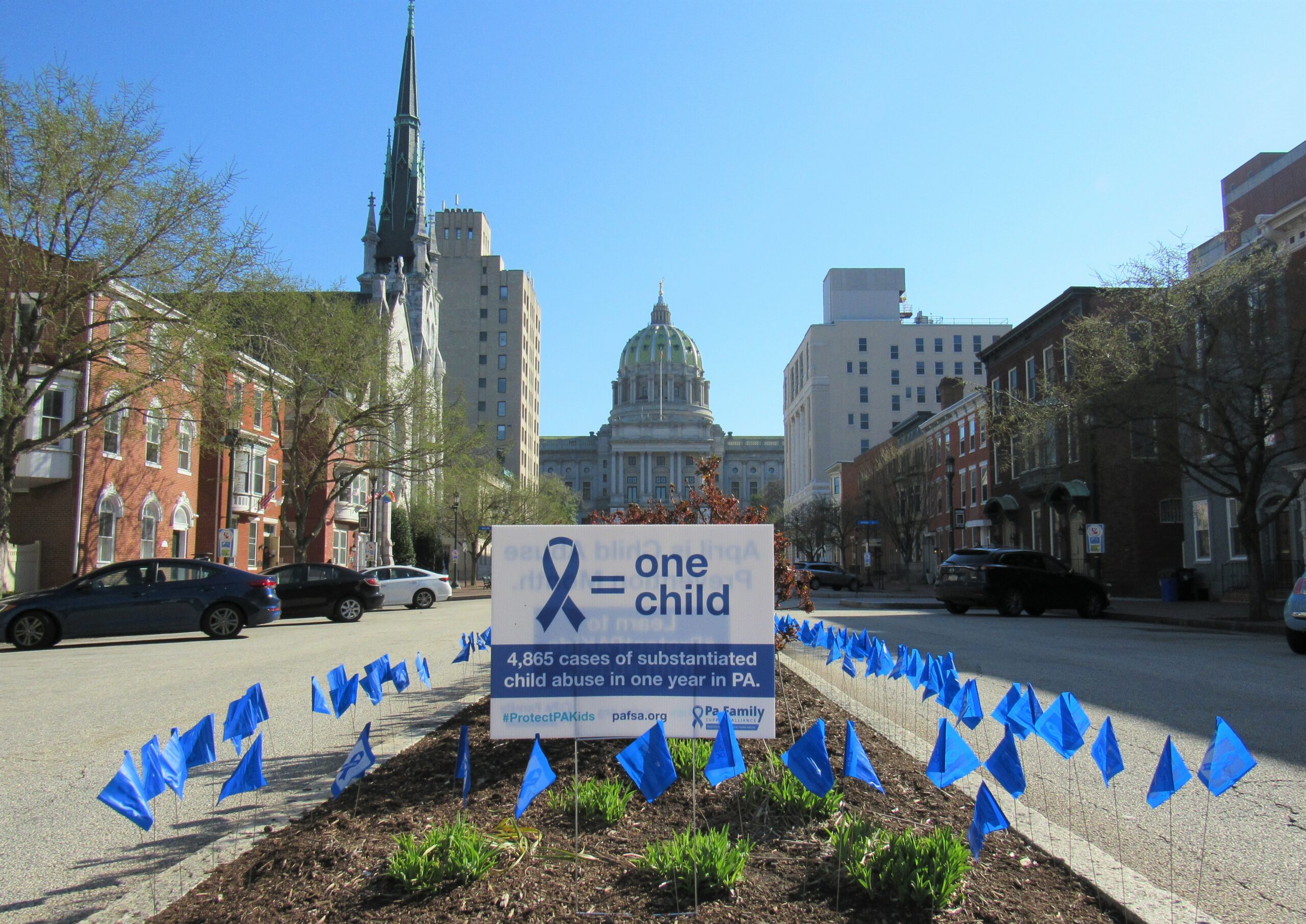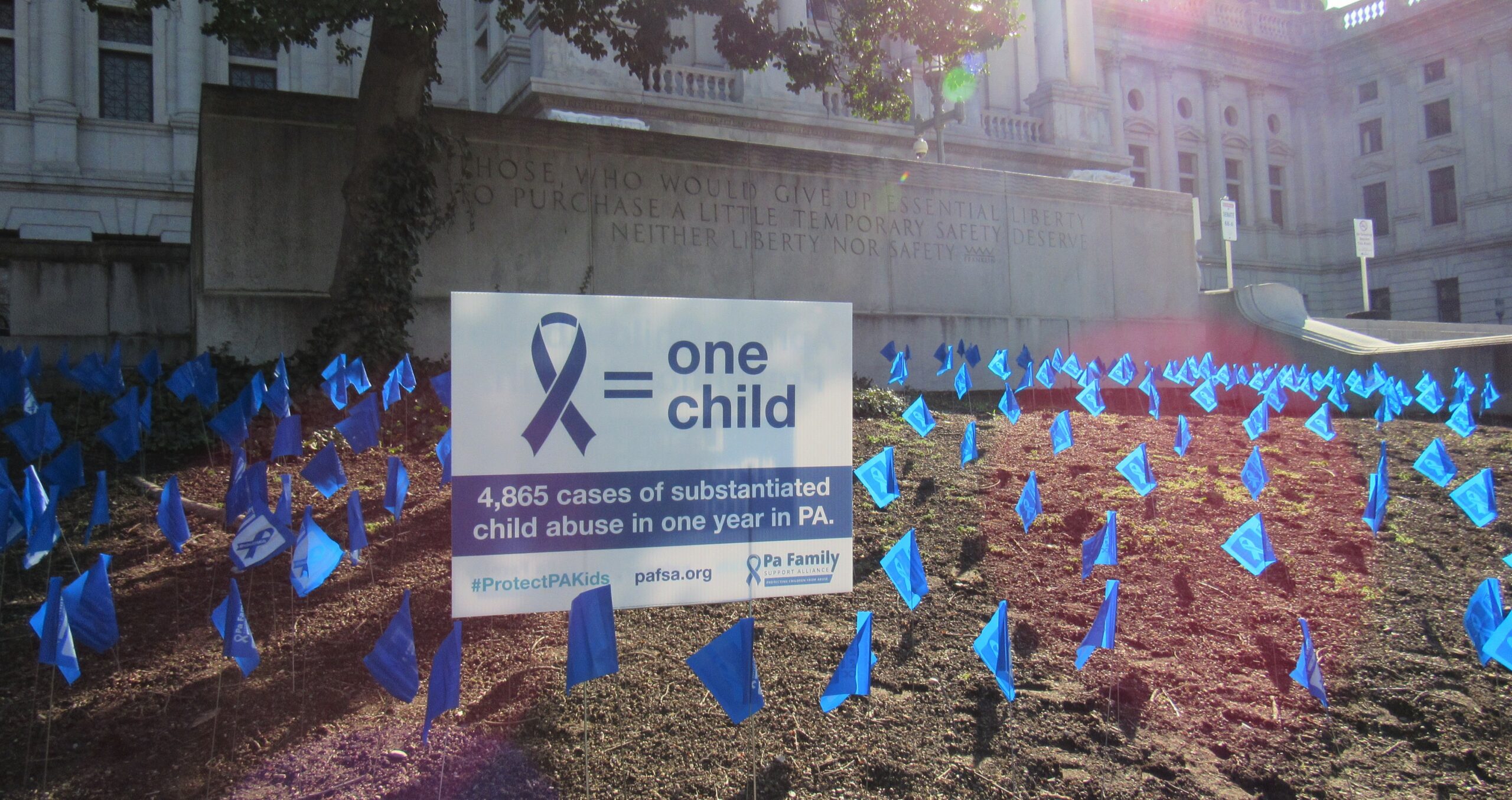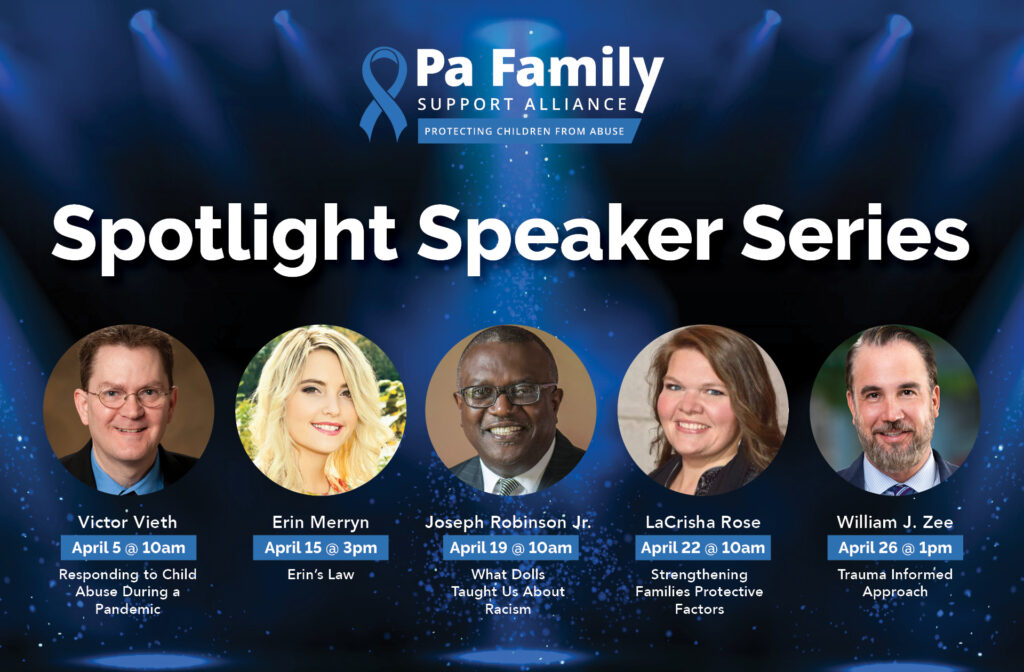 PFSA is excited to host multiple live webinars throughout April featuring presentations from a variety of expert speakers. The purpose of this series is to raise awareness about the importance of child abuse prevention across systems and to educate other professionals on the impact that child abuse prevention efforts can have. Speakers will provide relevant and timely presentations on topics that focus on child abuse prevention from a variety of viewpoints. Registration is FREE for all attendees.
---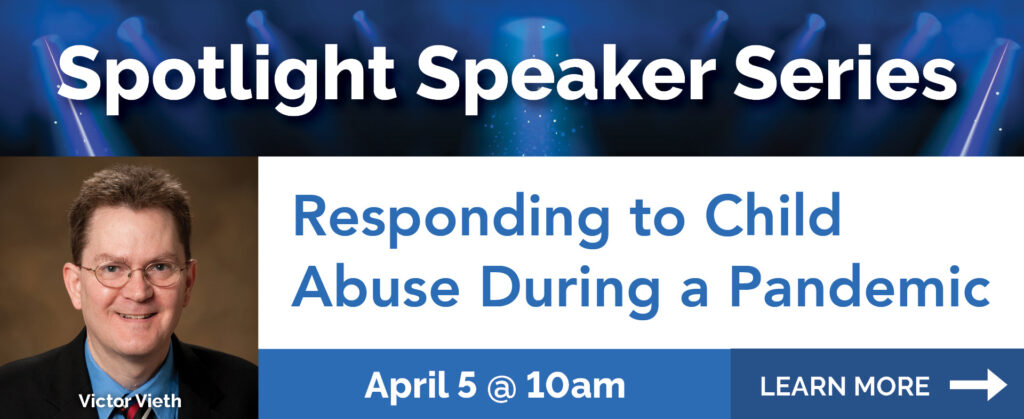 In this session, Victor discusses child protection efforts during the pandemic. Many child protection professionals believe child abuse has likely increased during the COVID-19 pandemic because most abusers are parents or siblings who now have more complete access to the child victim. In turn, the victim may no longer have schoolteachers, faith leaders or other mandated reporters they can access for help or who may detect a sign of abuse. Children may also have reduced access to medical and mental health providers. In responding to this concern, Victor shares 25 tips that Multi-Disciplinary Teams (MDTs) may wish to employ to protect children during the pandemic.
Registration: Closed
---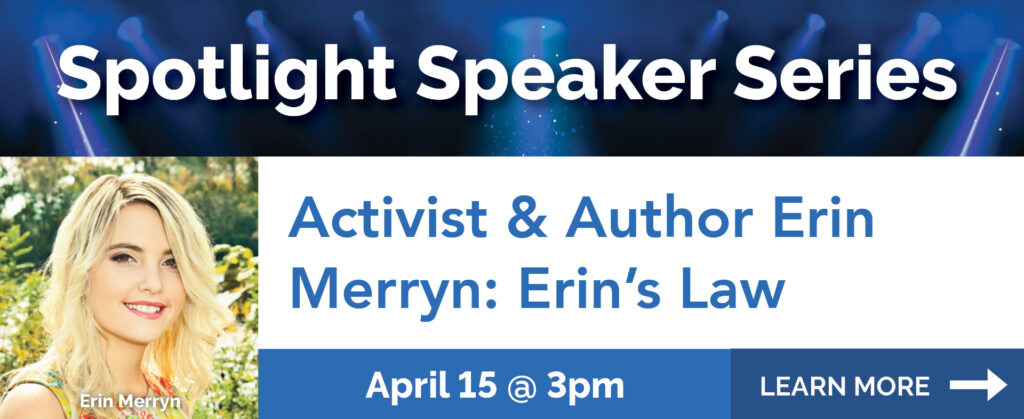 Erin shares her tragedy to triumph after enduring 6 years of sexual abuse as a child. Sharing what kept her silent and how she finally found her voice. Erin describes how she found a purpose through the pain she endured as a child that goes beyond just breaking silence. She went on a mission to get Erin's Law passed. Erin's Law requires that age appropriate personal body safety education is taught every year in school, grades K-12. Teaching kids about safe touch, unsafe touch, safe secrets, and unsafe secrets to empower kids to use their voice if someone ever tries to abuse them or already has. Erin educates her audience on why it is important to talk to kids about sexual abuse and not just educating adults. Her mission is to get Erin's law passed in all 50 states. 37 have passed Erin's law.
Registration: Click Here to Register
---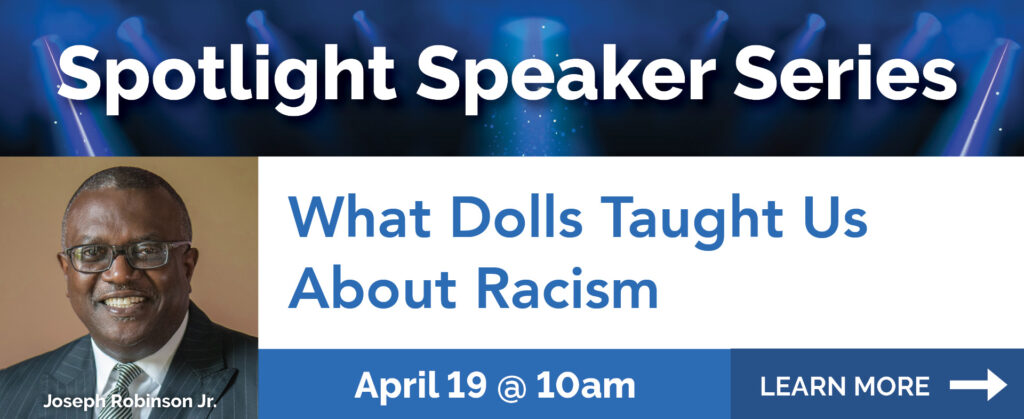 Join us for this powerful session as we discuss the impact on children of all races who have an improper perspective on their individual worth based upon skin color. Session discussions will focus on diversity, equity and inclusion and the harmful effects of inappropriate beliefs about race and ethnicity. Participants will learn about strategies to counter unconscious bias and recognizing racism as a core determinant of child health, all while reviewing the historic role of dolls in discovering children's views on race.
Registration: Click Here to Register
---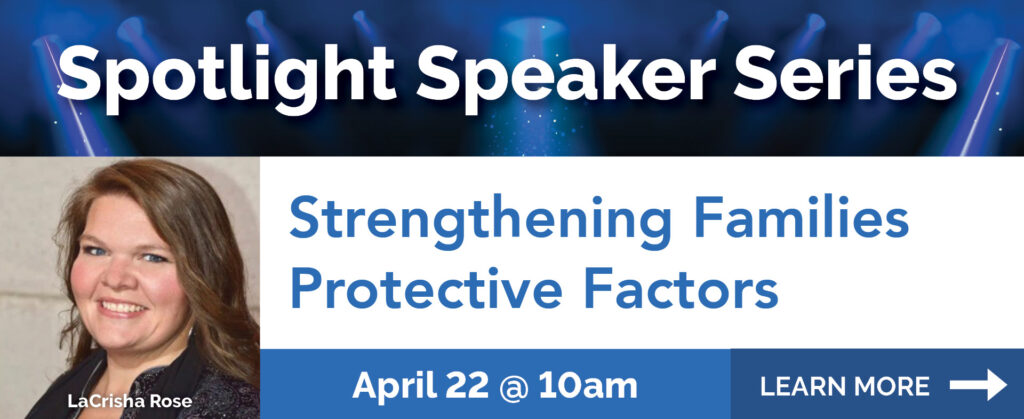 In this session, participants will learn about the Strengthening Families Protective Factors framework and approach. This framework is a research-informed, strengths-based approach that prevents child abuse and neglect by focusing on the well-being of all families and helping families identify and build on their own protective factors. LaCrisha will share her personal experience with this framework and provide insights into how this framework can be utilized by family-serving professionals.
Registration: Click Here to Register
---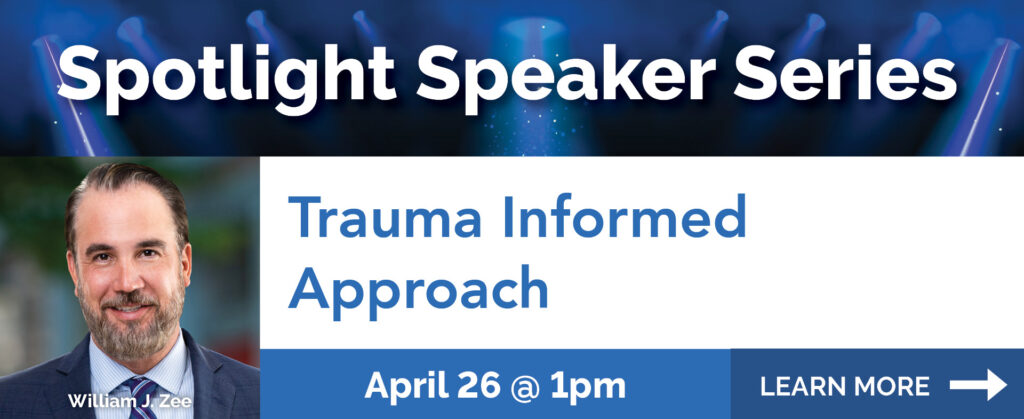 In this session, William J. Zee, Esquire, will address the impact of trauma and adverse childhood experiences (ACES) on student academic and behavioral achievement and explore the importance of applying trauma-informed practices. Attorney Zee will offer "best practice" strategies for ensuring an appropriate and comprehensive response to incidents involving a manifestation of inappropriate behaviors related to trauma including: specific suggestions and recommendations for behavioral supports; the importance of engaging inside and outside stakeholders, including the student, parents, the school (including legal issues), children and youth agencies, counselors, evaluators and other relevant experts; the necessity of fully assessing the impact of trauma on the community.
Registration: Click Here to Register
---
Interactive Data Map
This interactive data map represents child abuse fatality data gathered from the 2019 Annual Child Protective Services Report, which is produced annually by the Pennsylvania Department of Human Services (the annual report for 2020 has not yet been finalized). A total of 51 child fatalities were substantiated statewide during 2019. This number is broken down by each county on the map below.
To view the child abuse fatality data by county, place your cursor over any county on the map. Click on the county to reveal more specific data related to each child fatality, such as age, gender, and type of abuse.
PFSA Blue Ribbon Virtual Fundraiser
PFSA's Blue Ribbon Virtual Fundraiser provides individuals and groups with an opportunity to purchase a digital blue ribbon in honor of child abuse victims or their very own Blue Ribbon Champion. Each digital blue ribbon purchased will be automatically displayed on the Pennsylvania map in real-time to reflect the support and progress of the fundraiser. The goal is to fill the entire state map with blue ribbons!
This virtual fundraiser will be available throughout the entire month of April. All donations will support the delivery of PFSA's programs and services, which provide education, training, and support to community-based organizations across the state. Please helps us to #ProtectPAKids by purchasing your digital blue ribbon today!
To access PFSA's Blue Ribbon Virtual Fundraiser, click the image below.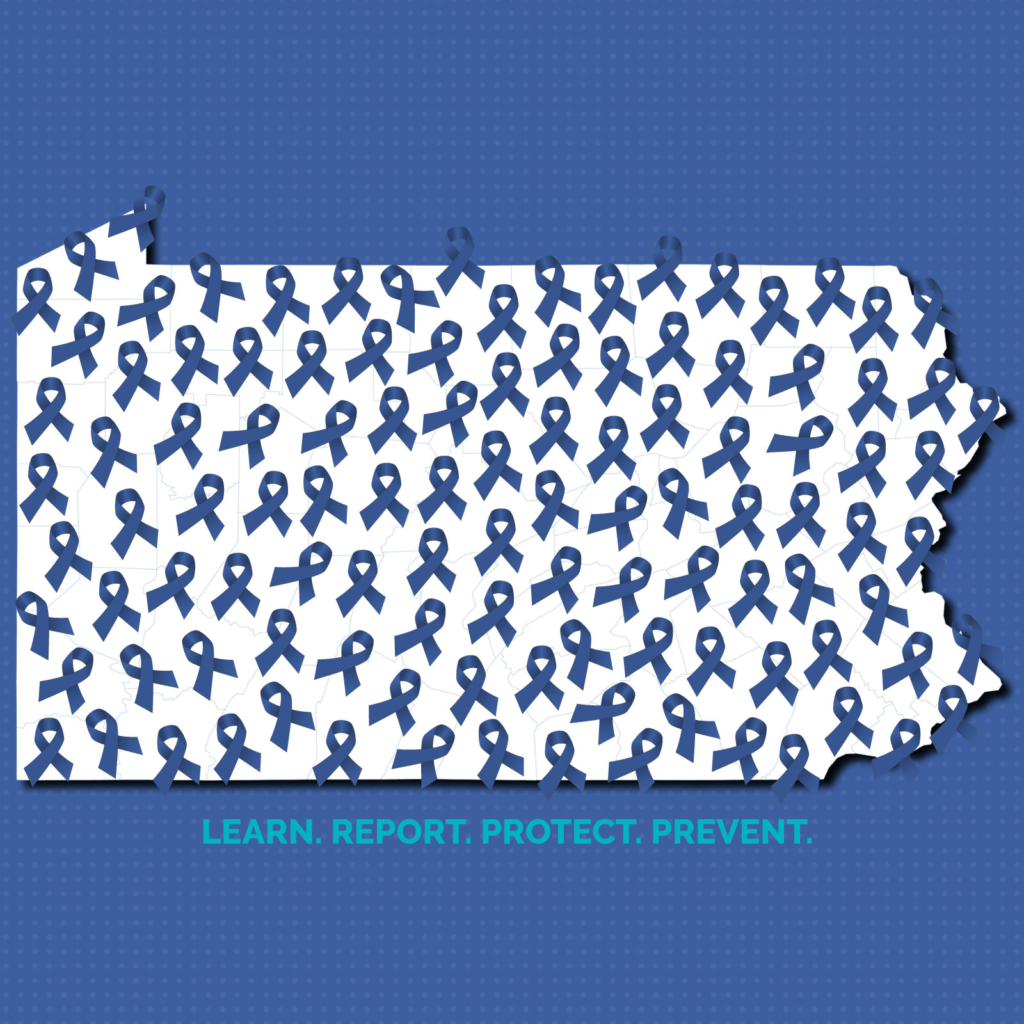 PFSA Training & Programs
Click on the links below to learn more about each of PFSA's training and prevention programs.
---
PFSA Community-Based Child Abuse Prevention (CBCAP) Network
For over 35 years, PFSA has worked with family-serving organizations to develop and strengthen a statewide alliance for providers, parents, and children. The Community-Based Child Abuse Prevention (CBCAP) Network is a diverse network of local organizations, providing a wide range of prevention efforts and programs to anyone who may be in a parenting or caregiver role. This is a statewide network with agencies located all across the commonwealth.
The CBCAP Network is supported and funded by the PA Department of Human Services Office of Children, Youth and Families, which oversees the Child Abuse Prevention and Education Program grant agreement. This partnership promotes positive, safe, and healthy family development.
By building and sustaining relationships with community agencies and providers, we create a village that spans the commonwealth to provide professional development opportunities, technical assistance, programming expansion, and resources for communities and nonprofit partners. These leave a lasting impact on caregivers, families, and children in their PA region.
The CBCAP Network and each CBCAP agency has paved the way for building a unification of the systems and helping entities that create a strong foundation of resources for serving diverse groups of individuals across the commonwealth. Work like this often begins on a smaller scale, based on identified community and provider strengths, approaching challenges and family needs with shared assets, and a solution-oriented focus.
The "all-hands-on-deck" approach of the CBCAP Network supports and informs the planning and delivery process of collaborative projects, such as remote learning webinars, virtual programming, timely staff trainings, and development of important and relevant publications. In short, the CBCAP Network, and each community-based agency that participates, plays a crucial role in fulfilling a shared vison for all children to grow and thrive free from abuse and neglect.
Throughout the year, PFSA will continue to build upon valuable resources for our CBCAP members. We monitor the changing tides of the unique challenges that families, children, and professionals encounter and we rely on the expertise from our member agencies to inform our programming and educational opportunities – all in an effort to best serve the children and families across the commonwealth.
To learn more about PFSA's CBCAP Network and to view a directory of CBCAP Network agencies, click here.
Special Thanks to Our Lead Sponsors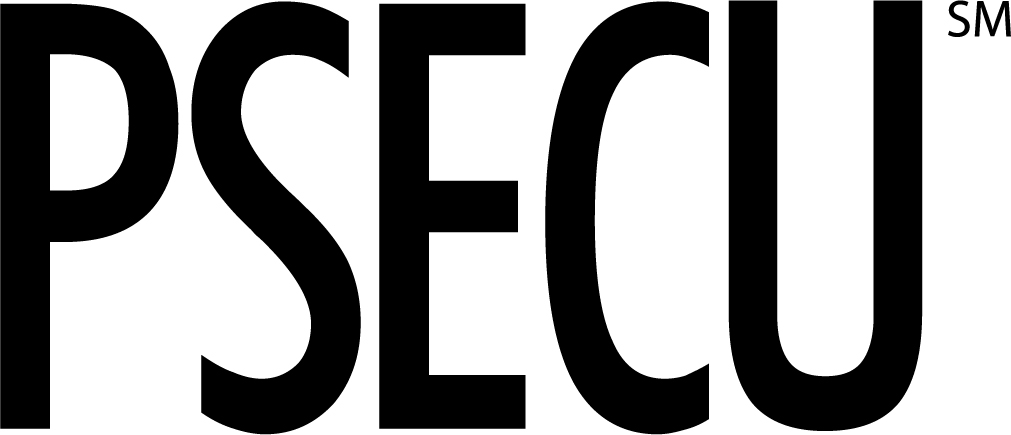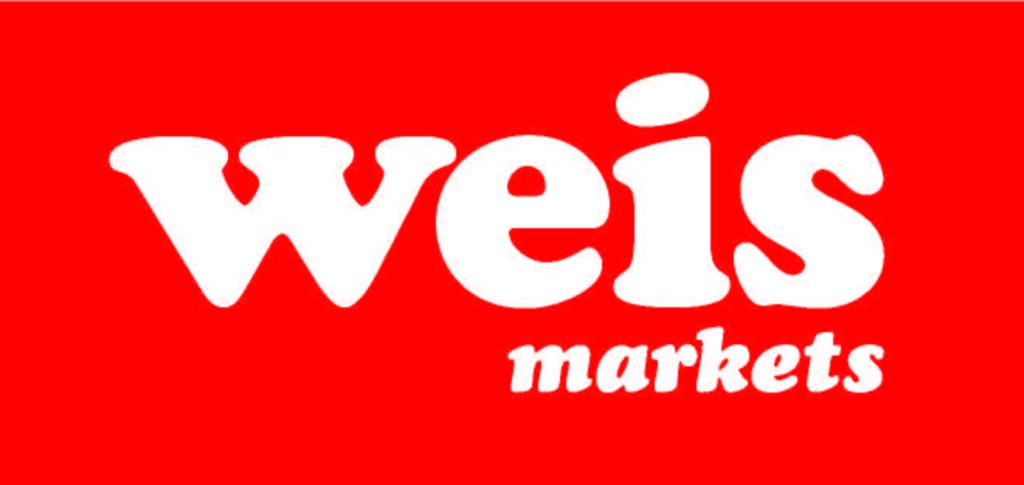 Additional Sponsors