Family Alliance Mutual Support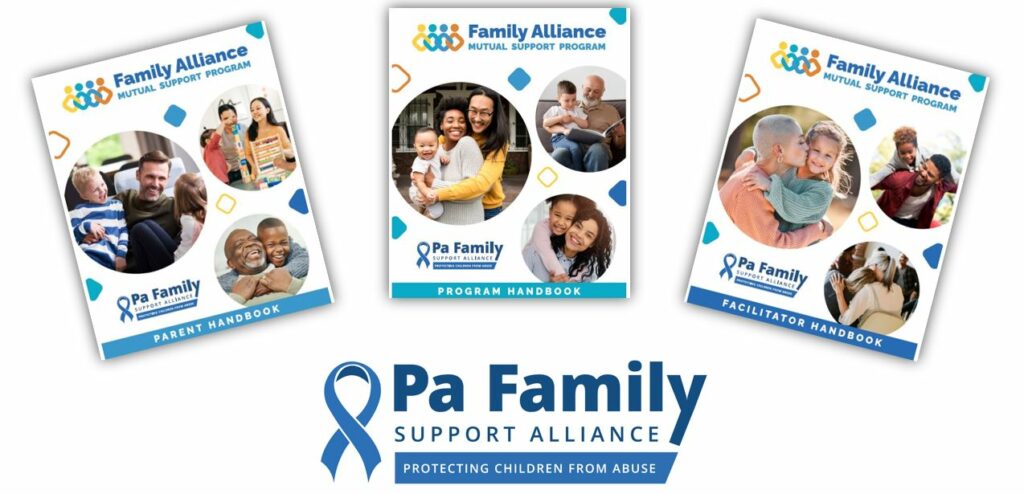 Program Overview
The Family Alliance Mutual Support Program was developed as a longstanding support service for parents and caregivers of all backgrounds raising today's children.
While the concept of mutual self-help and support groups is not new, PFSA developed the Family Alliance Mutual Support Program with modern challenges in mind – while remaining true to the principles and paradigms that have made support groups successful for many years.
The primary goals of the Family Alliance Mutual Support program are to:
Engage caregivers and promote mutual support programs in communities that are under-served or under-serviced.
Supplement and strengthen the capacity of existing organizations to promote parent leadership.
Promote and increase public awareness of mutual self-help benefits and supports.
---
Program Model
The program model lays the foundation for the design of the program and how it is constructed. The Family Alliance Mutual Support Program uses the following standards for its program model:
Mutual support refers to backup behavior that benefits the individual and, thereby, the greater good of the group. In short, group members give AND receive support.
Self-help refers to practices, skills, and techniques that allow an individual to better themself or their situation actively.
Shared parent leadership refers to group members becoming confident and competent in taking on an active leadership role within the group, in partnership with the professional facilitator and other group members.
Trained facilitator refers to the professional human services staff member or volunteer representing the organization hosting the support group program. This individual is responsible for helping to guide and structure the group while creating space and opportunity for shared parent leadership.
Evaluation refers to the collection of information and data to improve the program parameters and outputs continuously.
---
Program Framework
The Family Alliance Mutual Support Program utilizes and leverages the five Strengthening Families Protective Factors as the paradigm, or lens, through which the program was built upon. These five protective factors include:
Parental Resilience
Social Connections
Knowledge of Parenting and Child Development
Concrete Support in Times of Need
Social and Emotional Competence of Children
The program is structured to support and promote these five protective factors for all group members. It is important to make the connection between the benefits of mutual self-help programs that incorporate shared parent leadership and the fostering of these protective factors for parents and families.
---
Learn More!
The Family Alliance Mutual Support Program was developed to be implemented to serve local communities. Additional information about upcoming virtual support group opportunities will be available soon – stay tuned!