Family Alliance Mutual Support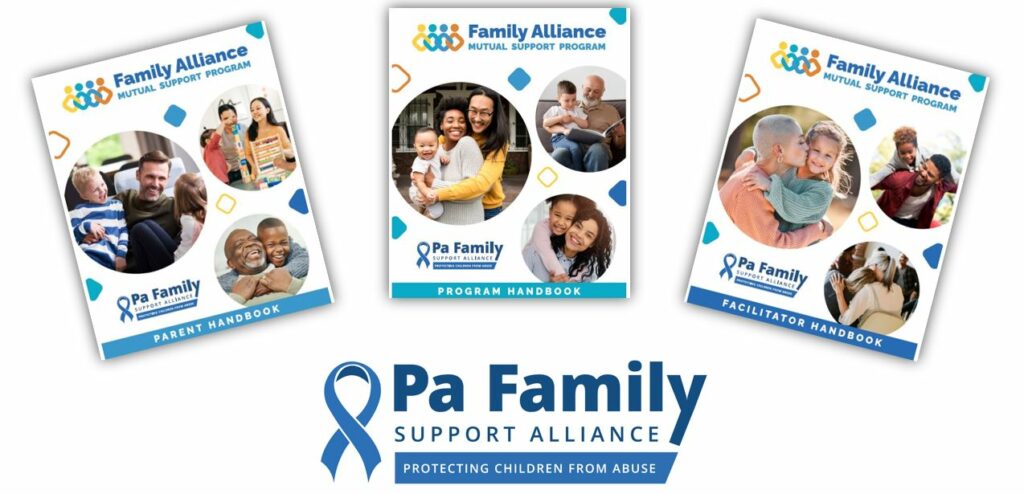 Program Overview
The Family Alliance Mutual Support Program was developed as a longstanding support service for parents and caregivers of all backgrounds raising today's children.
While the concept of mutual self-help and support groups is not new, PFSA developed the Family Alliance Mutual Support Program with modern challenges in mind – while remaining true to the principles and paradigms that have made support groups successful for many years.
The primary goals of the Family Alliance Mutual Support program are to:
Engage caregivers and promote mutual support programs in communities that are under-served or under-serviced.
Supplement and strengthen the capacity of existing organizations to promote parent leadership.
Promote and increase public awareness of mutual self-help benefits and supports.
Click and download the FAMS Program Handbook to learn more!
---
Program and Training Opportunities
Train-the-Trainer (TTT): The FAMS program is offered as a Train-the-Trainer exclusively to PFSA's CBCAP Network members. Agencies receiving this training are authorized to implement and deliver the FAMS program directly within their communities. If you are interested in becoming a CBCAP member and enrolling in a Train-the-Trainer opportunity, please contact Justin Donofrio (Jdonofrio@pafsa.org).
Open Sessions – Parent / Caregiver Support Group (virtual): Are you a parent/caregiver looking for support, community, or resources? Would you like to connect with other parents and caregivers who understand the everyday struggles and can provide insight, advice, and support to each other? We welcome you to join and connect with us at our support group specifically made for addressing challenges through a strengths-based setting.
Tuesdays from Nov. 7 – Dec. 19
---