Background on the Pa Family Support Alliance
The Pa Family Support Alliance is a nonprofit organization that provides education, support, and training programs to make Pennsylvania safe for children. Our team 10 staff members train approximately 30,000 individuals per year across the Commonwealth on how to recognize and report the signs of child abuse. We provide training programs to individuals who work as teachers, law enforcement officers, faith leaders, daycare workers, therapists, and many more. Our mission is for all children to grow and thrive in an environment free from abuse and neglect.
Biography of Angela M. Liddle, President and CEO of the Pa Family Support Alliance
Angela has been the President and CEO of PFSA for more than 20 years. A York County native, she has spent more than 25 years working in arena of child abuse prevention and services to families. Angela received her Master of Public Administration with a concentration in nonprofit management and certification in Public Sector Human Resource Management from Penn State University. She was selected by Governor Tom Corbett to serve on the Children's Trust Fund board of directors and was chosen in 2013 as a Woman of Excellence by the Harrisburg YWCA. Angela is a mom to two adult daughters and "Mae Mae" to a beautiful granddaughter.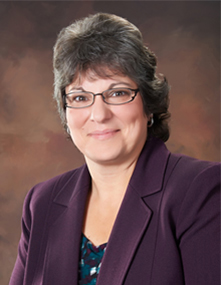 * For media inquiries, please submit an email through the "Request an Interview" tab on the website or contact the Pa Family Support at (717) 238-0937. Your request will be responded to promptly.