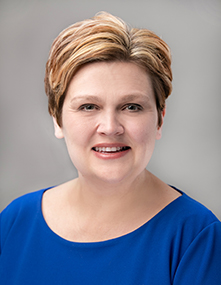 Board Chair
Marci Lesko
Marci is a collaborator, facilitator, critical thinker, and agent for systems change. Marci currently serves as the Executive Vice President at United Way of the Greater Lehigh Valley, where she helps to propel the organization to success and to foster community change.
Marci is responsible for leading the $20M organization's strategy and integration, Collective Impact community capacity building, strategic technology, product development, and marketing and communications. Marci's twenty-year career in human services has offered experiences in public health, victim services, bullying prevention and intervention, juvenile offender mediation, and education reform. Marci supports and nurtures many community change initiatives across the Lehigh Valley and has offered her expertise and time with several state and national endeavors, notably with United Way Worldwide, the Coalition for Community Schools, and FSG's Collective Impact Community of Practice and Funders Forum.

Marci is a proud member of Women United and the Concourse Club of Palmerton and has won five distinguished awards in her community—The Human Relations Commission (2005), the Donley Award for Children's Advocacy (2016), the Girl Scouts of Eastern Pennsylvania Take the Lead Award (2017), the Community Achievement Award/Lehigh Valley Business Woman of Influence (2018), and the PBS39 Good Neighbor Award (2018).
---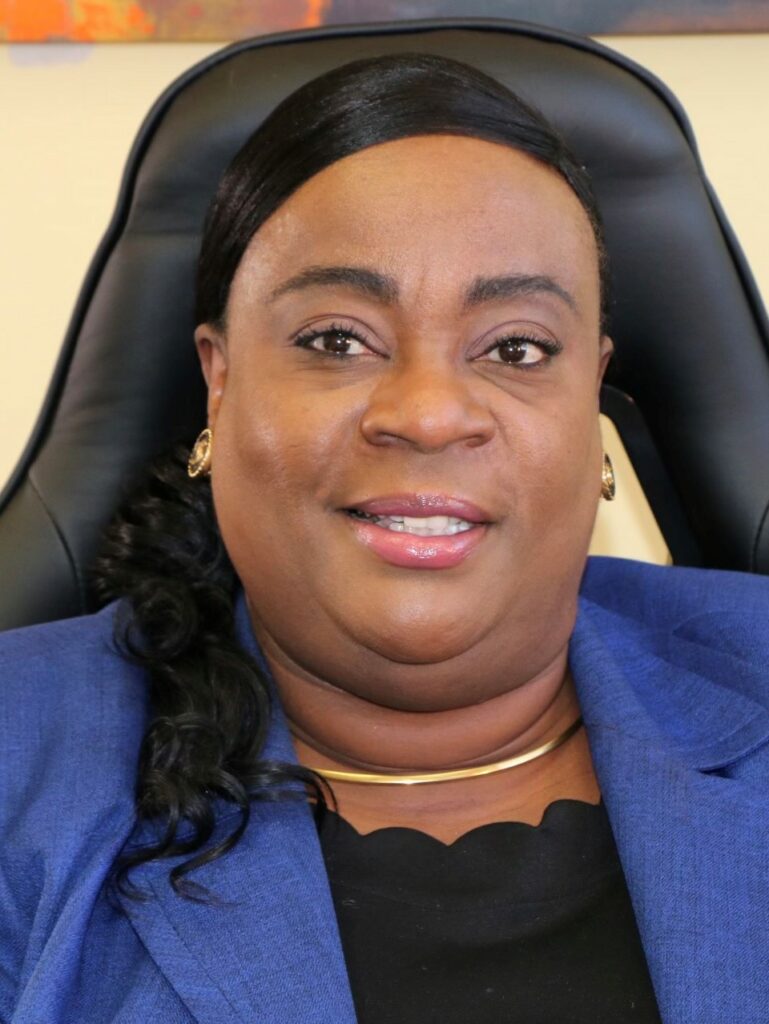 Board Vice-Chair
Rosalind Lee
Rosalind C. Lee, DM, MA has served as a child welfare administrator, therapist, trainer, quality improvement analyst, social worker, and family services advocate with over 28 years of experience in the field of human services. Dr. Lee earned her Doctorate in Management from University of Maryland University College (MD), Master of Arts in African American Studies from Temple University (PA), and Bachelor of Arts in English from Johnson C. Smith University (NC).
Dr. Lee has served as Regional Director of Pennsylvania Operations at Progressive Life Center, Inc. headquartered in Washington D.C, since 2011. As an innovator and industry leader, Dr. Lee served as a Board of Director for Pennsylvania Council of Child, Youth and Family Services (PCCYFS); African American Chamber of Commerce PA/NJ/DE (AACC); Legacy of Love Foundation, Inc. (LOLF) and the president of the Philadelphia Chapter of Johnson C. Smith University Alumni Association (PCJCSUAA). These organizations have focused their mission on supporting and expanding "thriving" outcomes for children, youth, students, families, and businesses that have been underserved and marginalized historically.
---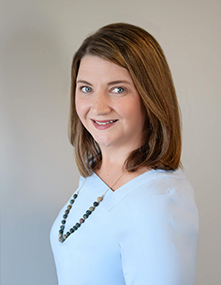 Board Secretary
Kari King
Kari is President and CEO of Pennsylvania Partnerships for Children (PPC). She is responsible for the organization's daily administration and effective functioning and is directly involved in the organization's interaction with state-level public policymakers, Pennsylvania's congressional delegation, the news media, the children's advocacy community, funders and service sectors.
Prior to her role as President and CEO Kari was the Vice President of Public Policy for PPC, leading PPC's government relations efforts and overseeing the organization's policy development and implementation work, and representing the organization before the Pennsylvania General Assembly, state agencies, regulatory bodies and Pennsylvania's federal congressional delegation.
Kari joined PPC in April 2015 after serving in various positions in former Gov. Tom Corbett's administration, starting as the Legislative Director for the Pennsylvania Insurance Department. From there, she was promoted to Deputy Secretary for Legislative Affairs in the governor's office and ultimately rose to the position of Deputy Chief of Staff. As Deputy Chief of Staff, Kari concentrated on health care, insurance and human services issues in the governor's office.
Prior to entering state government, she worked in government affairs for a three-state trade association representing insurance brokers, as well as for the Pennsylvania Chamber of Business and Industry.
Kari is a graduate of Susquehanna University with a Bachelor of Arts degree in Political Science. She earned a Master's degree in Political Science from Lehigh University. She resides in New Cumberland with her husband, son, and daughter.
---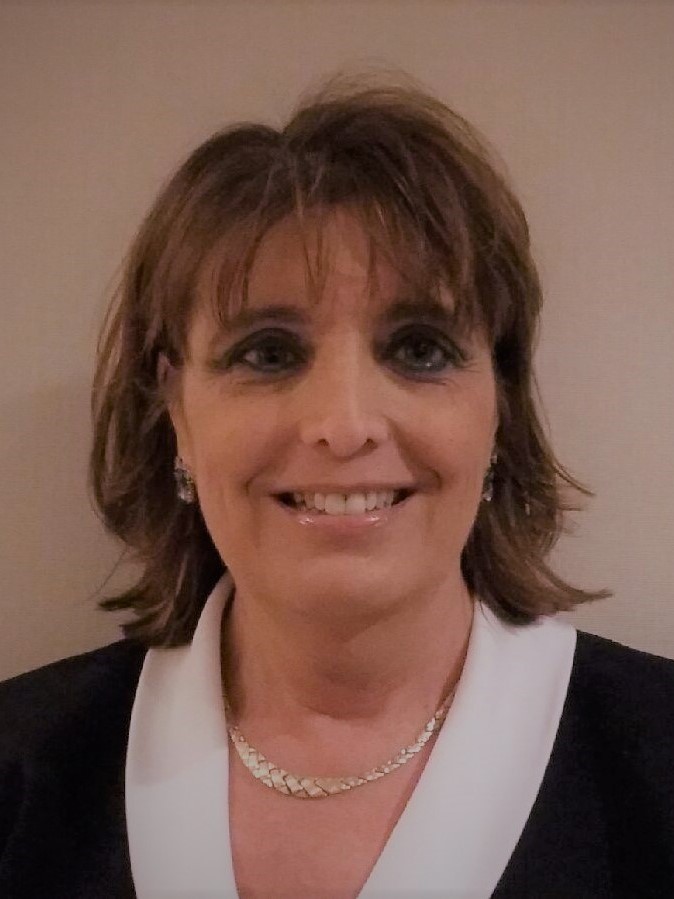 Board Treasurer
Pamela Szajnuk
Pamela is the Chief Financial Officer for the County Commissioners Association of Pennsylvania (CCAP). She is responsible for all aspects of the financial/accounting operations for CCAP, as well as accounting control systems, internal audits, and day-to-day support for all programs. She is responsible for financials for CCAP, CCAP's Insurance Programs (PComp, PCoRP, PIMCC, Health Alliance, UC Trust), Affiliate Organizations (AAP, CPDAP, PACHSA, PACAH, PACA-MH/DS, PACDAA, PCYA, SHCRPP). She is a non-voting member of CCAP's Insurance Programs Finance Committees. She is the liaison for the Joint Investment Committee and CCAP's Finance Committee. She has worked for CCAP for over twenty-two (22) years. She served as Deputy Director of Finance for seven (7) years, Director of Finance for eight (8) years and CFO for over seven (7) years. In addition to her non-profit accounting experience, she works on PELICAN and COMCARE PRO which are Risk Retention Groups (RRG) based out of Vermont.
Prior to joining CCAP, Pamela had fifteen (15) years of accounting experience working in manufacturing. Her prior experiences included Payroll Manager and Financial Team Leader for Quaker Oats Co. and Payroll/Accountant for Taylor-Wharton/HARSCO.
Pamela was selected as a finalist for the Central Penn Business Journal's 2013 CFO of the year awards for non-profit accounting. She served four years on the World-Wide Customer Advisory Board for Sage for their accounting software X3 where she represented the non-profit industry. She is certified in government benefits and administration from SALGBA. She served many years as Treasurer for local swim clubs in the central Pennsylvania area.
Pamela and her husband Robert own and operate Big Bottom Brewery in Dillsburg, Pa. Pamela enjoys traveling and spending time with her adult children. She is an avid golfer, runner, and swimmer and enjoys the time with her Cavapoo puppies that are less than two years old.
Pamela is a graduate of Penn State University – Allegheny Campus with an Associate Degree in Business Administration.
---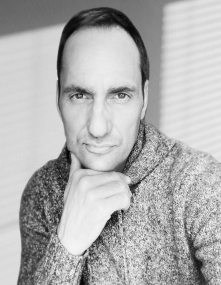 Board Member
Ron Bunce
Ron is a licensed social worker and a seasoned professional in the nonprofit leadership space. As Executive Director of the Cornell University Cooperative Extension of Oneida County, he received Cornell University's Community and Regional Development Award for his innovative community and economic development work in Utica, NY called Rust 2 Green. There, he grew the organization from a budget of $700,000 and a staff of 17 to an annual budget of $8.5 million and a staff of 140. As Executive Director of The NYS Chapter of the National Association of Social Workers, Ron was a part of a coalition that drove momentous policy change in New York State that impacts over 50,000 children and families annually; Raise the Age NY. He authored a national demonstration grant exceeding $1.2 million dollars along with other grants including a $2.4 million dollar Victims of Crime Act grant, the largest of its kind in the State of Maryland at the time. At the same time, he facilitated an organizational change strategy in a 170-year-old nonprofit that increased access to services as much as 500% while simultaneously increasing long-term financial sustainability.
Today, Ron is the President/CEO of Children's Home of York, where he has facilitated change strategies that have led to an increased standard of care for clients, and stewarded the organization during a pandemic that disrupted organizations and services nationwide.
Ron holds an undergraduate degree in business and accounting, a master's degree in social work, and is currently in candidacy for his Ph.D. in Social Welfare Policy from the University of Albany in New York.
---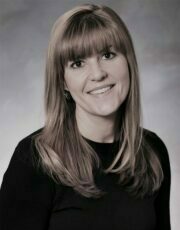 Board Member
Tara Dechert
Tara is a Project Director for PolicyLab of the Children's Hospital of Philadelphia. She oversees the implementation of community-clinical pilot of intergenerational family services and serves as content expert on numerous other projects that involve the identification of the intersections between systems that are critical to the development of improved care. Today, more than ever, providers, insurers, policymakers, and most especially families are faced with the challenge of having limited resources to help with efficiently and effectively providing and obtaining quality care for children. Tara's work aims to ensure that pregnant women and their children receive the best possible care by providing a holistic approach to their overall health, well-being, and education. To be successful, a goal of her work is to improve efficiencies across systems and service delivery by focusing on intentional coordination of healthcare, community public health nursing through home visiting, and quality early learning efforts.
Throughout her professional career, Tara has worked to improve policies, services, research, and outcomes for vulnerable children and families – all with an emphasis on quality and public/private resource efficiency. She has extensive experience in the not-for-profit and government sectors conducting assessment and evaluation of policies and government-funded programs as well as advocacy and strategic planning. Areas of expertise include systems development and coordination as well as evidence-based program implementation through community health nurse home visiting. Tara holds a Bachelor of Arts in Social Work from Elizabethtown College and a Master's of Science in Administration of Justice from Shippensburg University.
---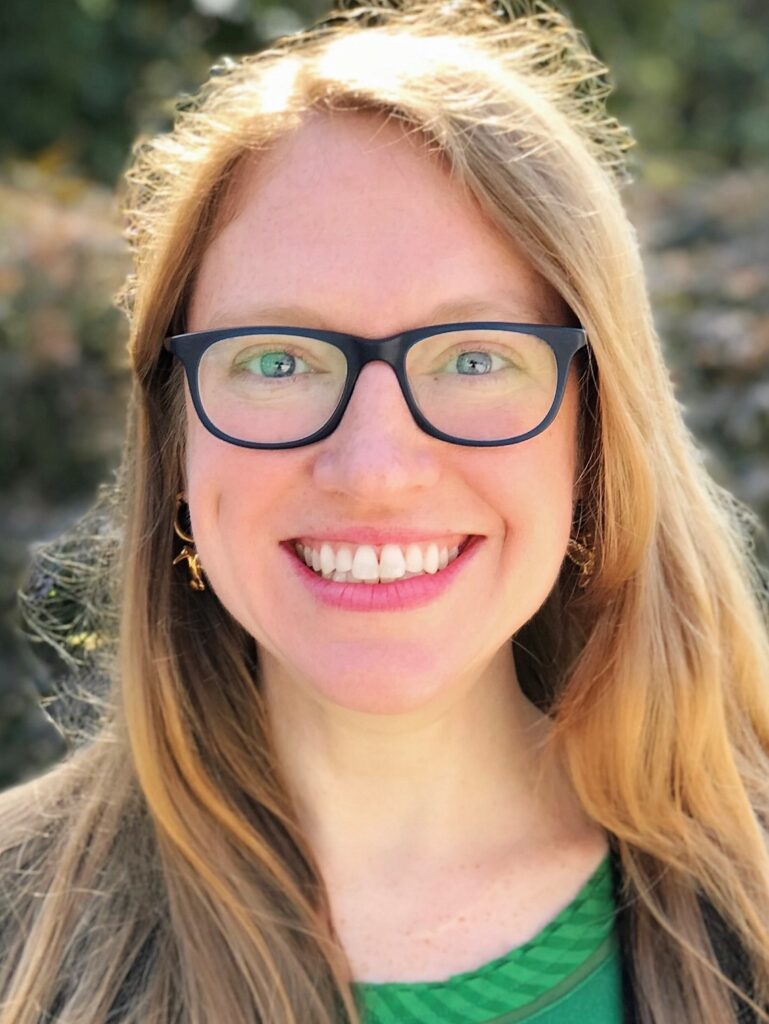 Board Member
Kim Cauley Eckel
Kim Cauley Eckel is the CEO of Footbridge for Families and founded the organization in order to fill a much-needed gap in our society's safety net.  
Kim has been the Manager of Strategic Initiatives at Allegheny County's Office of Children, Youth and Families, the state's Young Child Wellness Coordinator for Project LAUNCH (Linking Actions for Unmet Needs in Children's Health), and earlier, a Senior Advisor in the Office of Data Analysis, Research and Evaluation at Allegheny County's Department of Human Services. Kim spent nearly a decade in management consulting at the beginning of her career. 

Kim resides in Pittsburgh with her husband and three children and enjoys skiing, ski patrolling, and teaching yoga.
She holds a B.A. in Ethics, Politics and Economics from Yale University, an M.Sc. in Comparative Social Policy from the University of Oxford, and is pursuing a Ph.D. in Political Science from Boston College. 
---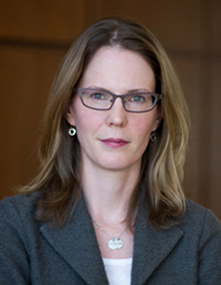 Board Member
Kara Finck
Kara directs the Interdisciplinary Child Advocacy Clinic, focusing on the legal needs of children and families. Students enrolled in the clinic engage in direct legal representation, while also working on systemic reform projects in the areas of child welfare and Family Court.
Before coming to Penn Law, she was the Managing Attorney of the Family Defense Practice at The Bronx Defenders, where she created a groundbreaking interdisciplinary legal practice for parents involved in the child welfare system. Her areas of specialty include child welfare, parents' rights and interdisciplinary practice focusing on law and social work collaboration. She has presented on best practices in child welfare and dependency cases, the collateral consequences of child welfare involvement and interdisciplinary collaboration. Her recent scholarship includes: Social Work Practice and the Law, co-authored with Dr. Lyn Slater, PhD (Springer Publishing, 2011).
---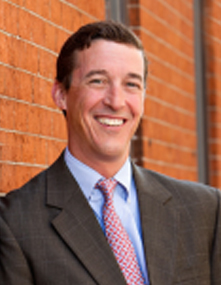 Board Member
J. Paul Helvy
Paul is Chair of the Family Law Practice Group at McNees Wallace & Nurick LLC. He has been practicing Domestic and Family Law since his admission to the Bar in 1988. Paul is a past Chair of the Pennsylvania Bar Association, Family Law Section. He has chaired the Legislative, Membership and Program Committees of the PBA Family Law Section and has testified before the House of Representatives Judiciary Committee regarding pending family law legislation. Paul has been included in the Woodward/White, Inc. publication, The Best Lawyers in America®, Family Law Section, each year since 2007, has been included in the Pennsylvania Super Lawyers list each year since 2008. Paul was named as the Central Pennsylvania Family Lawyer of the Year for 2013 and again for 2016 in The Best Lawyers of America® publication.
---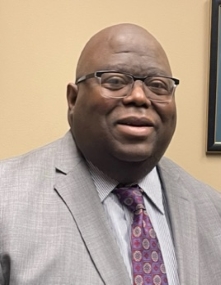 Board Member
Mark Holman
Mark is the Director of Human Resources for the Susquehanna Township School District. Mark has more than 30 years of experience as a Human Resources Director in Pennsylvania's public school system having previously served as Human Resources Director in the cities of York, Lancaster, and Harrisburg. In addition, Mark is active in several professional organizations, serving as the Chairperson of the Personnel Committee for the Pennsylvania Association of School Business Officials. He is also an Executive Officer of the Central Pennsylvania Chapter of the Labor and Employee Relations Association, serving as President from 2021 to 2022.
Mark resides in York with his wife and their two teenage sons. Mark is also a musician who enjoys performing with a variety of groups in the area.
Mark earned his bachelor's degree from York College of Pennsylvania and his master's degree in Human Resources from McDaniel College in Westminster, Maryland.
---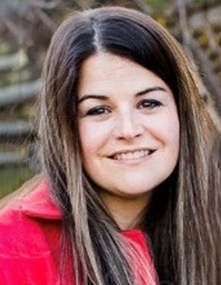 Board Member
Marisa McClellan
Prior to her role as Administrator, Marisa served as the chief agency attorney for Dauphin County Children and Youth. She is affiliated with numerous children and youth organizations and is a member of the American Bar Association, the PBA Children's Rights and Government Lawyers committees, and the Dauphin County Bar Association. McClellan received degrees from The Pennsylvania State University and its Dickinson School of Law. For her exemplary legal efforts, Marisa was selected as a PA Conference on Child Abuse Advocate in 2012 and as a Miller Center Public Interest Advocate in 2002
---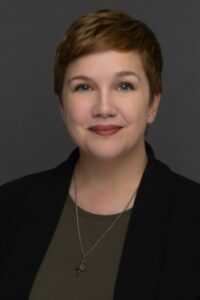 Board Member
Lora McKnight
Lora is responsible for operational strategy at Vibrant Pittsburgh, a nonprofit that accelerates the business community toward equitable, inclusive, and diverse workplaces. Lora has developed and facilitated a variety of programs and services to accelerate the adoption of best practices in diversity, equity, and inclusion (DEI), including the D&I Forum, Next Generation Council, Dine Arounds, and the Vibrant Index, as well as a suite of educational offerings to reduce bias, increase empathy, and develop inclusive leadership within organizations.
Lora previously worked with The National Alliance on Mental Illness (NAMI) Southwestern PA (now NAMI Keystone PA) and Chatham University. Lora previously served the greater Pittsburgh community as a member of the Welcoming Pittsburgh Advisory Committee and the Immigrants and Internationals Advisory Council. Lora received her Bachelor of Science (Psychology) degree from Illinois State University and holds a MLIS degree from the University of Pittsburgh. She resides in the City of Pittsburgh with her husband and daughter.
---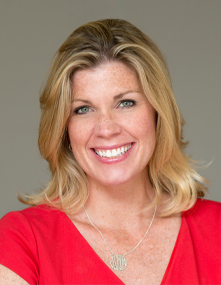 Board Member
Kathleen McGraw
Kathleen serves as Managing Director, Corporate Communications & Community Relations at Hershey Entertainment & Resorts Company (HE&R) where she manages corporate philanthropy, community relations, internal/employee communications, diversity, equity, and inclusion communications, and the Hershey Jobs brand.
Prior to her appointment at HE&R, Kathleen spent nearly 14 years in New York City working for top global public relations agencies including Ketchum, Burson-Marsteller, GolinHarris, and Edelman. She also worked at IBM for its Systems and Technology Group. Kathleen is very active in the community serving on the board of the PA Family Support Alliance, advisory board at The Vista School and volunteers at Milton Hershey School and Hershey Community Garden. A graduate of the University of New Hampshire, Kathleen earned a bachelor's degree in English and a minor in Spanish. She also studied literature at Cambridge University.
---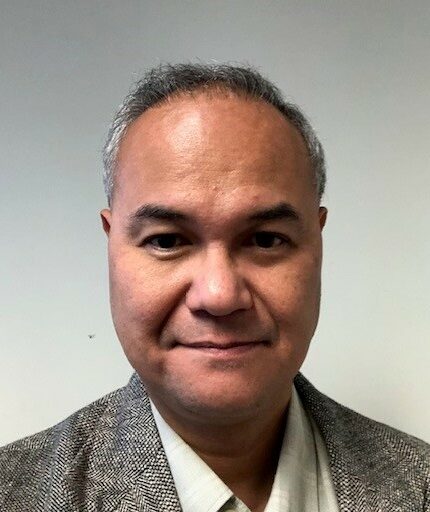 Board Member
George Payne
George was born in Hong Kong to parents from Indonesia. He attended Messiah College and Asbury Seminary intending to teach in ministerial settings overseas. While at seminary, he felt a strong calling to youth ministry and serving persons in need in urban settings and became a youth pastor with his denomination in the early 90s in Harrisburg, PA. In 1998, George married Nancy Peterman who currently is a nurse at Milton Hershey school. At around the same time, George began his career in social services at the YWCA of Greater Harrisburg where he served for 17 years as Director of Homeless and Housing Services and Economic and Neighborhood Development, and then as Vice President of Programs which includes daycare, afterschool programming, and domestic and sexual Violence Intervention and Prevention services. Currently, and for the past seven years, Mr. Payne is the Director of Projects at the Redevelopment Authority of the City of Harrisburg addressing urban blight and homelessness. Nancy and George have a daughter Alyssa, who just graduated from Kutztown University in 2021.
---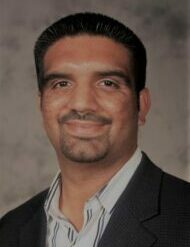 Board Member
Shahid Raza
Shahid is a senior technology leader in Deloitte with over seventeen years of experience implementing large-scale custom-developed software solutions for a variety of Health and Human Services agencies across the country. Throughout his tenure at Deloitte, Shahid has served Health and Human Services clients in the State of California, Arizona, Michigan, Tennessee, the District of Columbia, and the Commonwealth of Pennsylvania. Although Shahid has implemented software systems that support a variety of Health and Human Services programs, he has spent the majority of his professional career designing and implementing Child Welfare systems. Shahid holds a BS in Management Information Systems from Rensselaer Polytechnic Institute, is a certified Project Management Professional and an ITIL expert.
In his community, Shahid supports nonprofit organizations such as the Central PA Food Bank, Big Brothers and Big Sister, Vision Resources of Central PA, and the JT Dorsey Foundation. In his spare time, Shahid enjoys the company of his friends and family and an occasional game of football. He resides in Cumberland County with his wife and three children.
---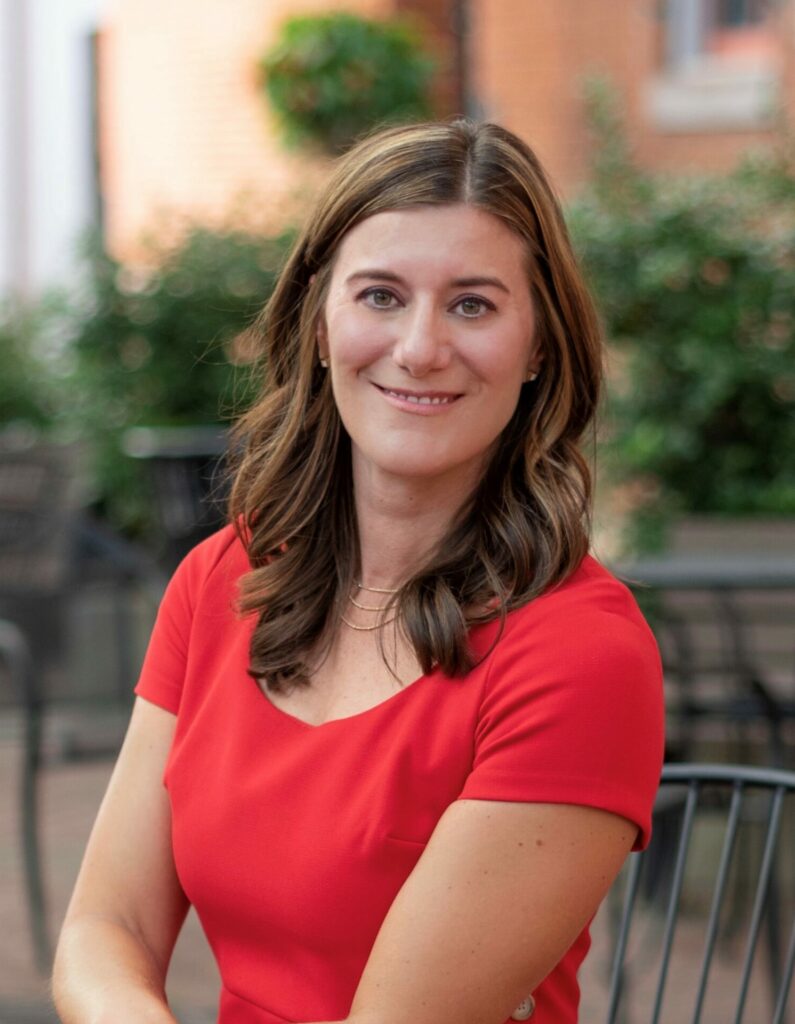 Board Member
Kasey Sheffer
After having worked in Brand and Marketing Strategy across various industries from Advertising to Professional Sports, Kasey joined grocery retail in 2010. Spending the last 11 years with Ahold USA, and later Ahold Delhaize USA, she served as a leader of the Private Brands team, most recently helming the businesses in support of The GIANT Company of Pennsylvania and Giant Food of Maryland. During her tenure, she had the opportunity to lead efforts behind the Ahold USA and Delhaize America merger in 2018, defining the combined Private Brands portfolio for the entire fleet of Ahold Delhaize USA retail businesses. That same year, she was also humbled to receive the Top Women in Store Brands sales award from Women Impacting Storebrand Excellence (WISE) and Store Brands magazine. As of July 2021, Kasey joined Giant Eagle as Vice President, Own Brands.
Outside of work, Kasey is honored to take part in other service-based endeavors, joining the Board of Directors for the Pennsylvania Family Support Alliance in June 2021. She has also been a volunteer with Junior Achievement since 2010, which provides her the opportunity to not only support the local school system but for the last few years has allowed her to spend time in the classroom with her own children, Sophie and Will—soon-to-be fourth and second graders.
Residing in Central Pennsylvania with her kids and husband, Dustin, Kasey enjoys any type of adventure—athletic or otherwise, from CrossFit to triathlons. She and her family are avid skiers in the winter, and in the summer enjoy bike riding and taking their annual trip back down to the Tampa Bay area, where she used to reside.
Kasey holds an undergraduate degree in Business from York College of Pennsylvania and an MBA from The University of Tampa, John H. Sykes College of Business.
---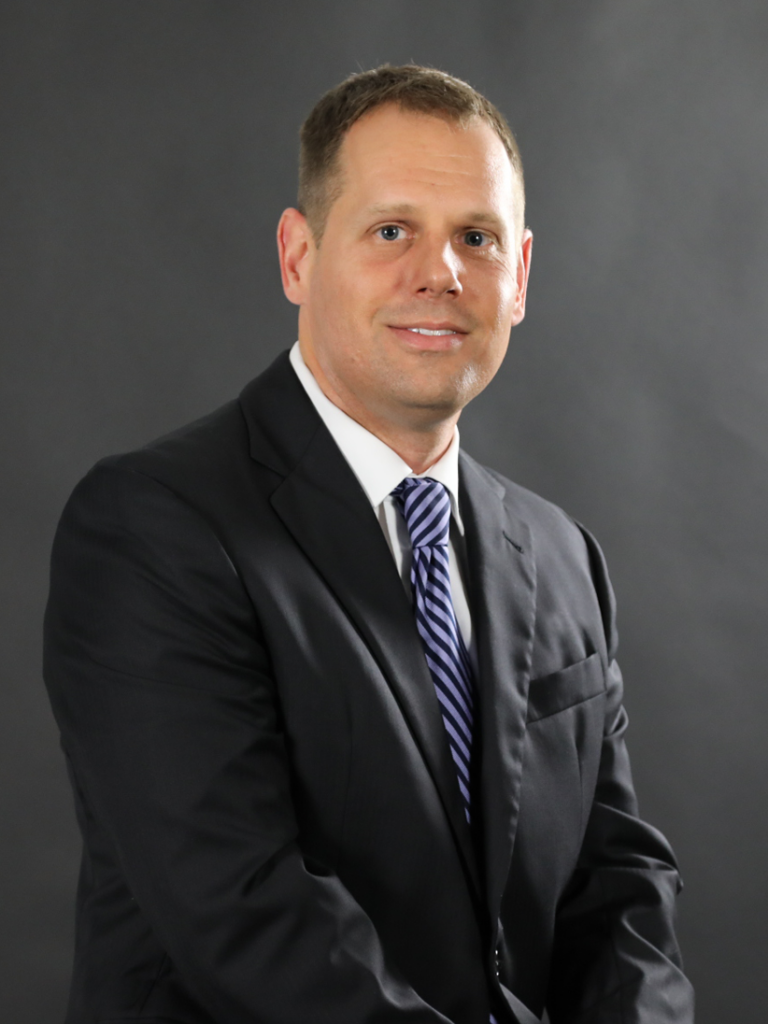 Board Member
Jim Willshier
Jim Willshier was recently named as Director of Government Affairs for Associated Builders & Contractors, Keystone Chapter. His responsibilities include advocating for members in 33 counties of central PA at the state and federal level as well as managing their political action committee.
Jim previously served as the Chief Public Affairs Officer for Pennsylvania Coalition Against Rape (PCAR). There, he focused on strategic communications with the media, community supporters, corporate partners, and government entities as part of the organization's mission of ending sexual harassment, assault, and abuse.
Prior to this role, Jim was the Director of Policy & Partnership for the Pennsylvania Association of Community Health Centers (PACHC) representing Community Health Centers providing critical services to vulnerable Pennsylvanians in underserved areas.
He has over 15 years of experience in government relations and media communications from experience in serving non-profit organizations. He was also Finalist for George Washington University and the National Association of Community Health Centers National Emerging Leader in 2014.