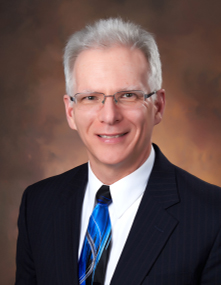 Board Chair
Michael Gaines
Michael T. Gaines is the Executive Director of the Bradley H. Foulk Children's Advocacy Center in Erie. Mr. Gaines has a wide range of professional experience, including over 20 years as a religious leader, and degrees from Gannon University and Christ the King Seminary. His knowledge of Erie County will be invaluable in developing PFSA's programs.
---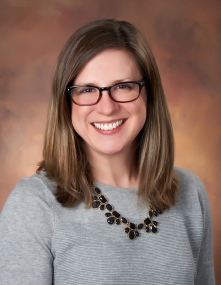 Board Vice-Chair
Suzanne Kinsky
Suzanne Kinsky is a Program Administrator for the UPMC Center for High-Value Health Care and is an Adjunct Assistant Professor at the Department of Behavioral and Community Health Sciences at the University of Pittsburgh. She has advanced degrees from the University of Pittsburgh and the Johns Hopkins Bloomberg School of Public Health. Dr. Kinsky has over 15 years of experience in the fields of HIV prevention and care, LGBT and women's health, and program evaluation. She will be working on PFSA's program evaluation and other outcomes-related projects. Dr. Kinsky is also a member of the Boards of The Open Door, Inc. in Pittsburgh, PA and Medical AIDS Outreach in Montgomery, AL.
---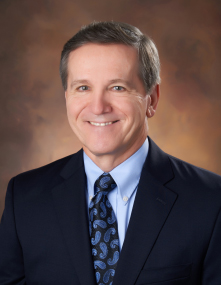 Board Treasurer
Michael Suchanick
Michael Suchanick is the Treasurer of PFSA's Board and chairs the Finance Committee. He recently retired after spending nearly thirty seven (37) years with the Hospital & Healthsystem Association of Pennsylvania (HAP). He began his career by spending five (5) years with a national public accounting firm. In his most recent role as Chief Operating Officer at HAP, Michael's areas of responsibilities included corporate and administrative functions, oversight of subsidiary corporations' operations, strategic planning, and governance related activities. Michael holds a BS in Accounting from Bloomsburg University and an MBA from Penn State University. He also is a Certified Public Accountant.
---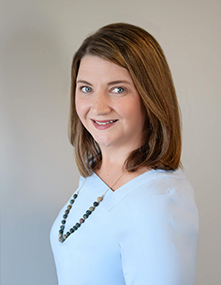 Board Secretary
Kari King
Kari King is President and CEO of Pennsylvania Partnerships for Children (PPC). She is responsible for the organization's daily administration and effective functioning, and is directly involved in the organization's interaction with state-level public policymakers, Pennsylvania's congressional delegation, the news media, the children's advocacy community, funders and service sectors.
Prior to her role as President and CEO Kari was the Vice President of Public Policy for PPC, leading PPC's government relations efforts and overseeing the organization's policy development and implementation work, and representing the organization before the Pennsylvania General Assembly, state agencies, regulatory bodies and Pennsylvania's federal congressional delegation.
Kari joined PPC in April 2015 after serving in various positions in former Gov. Tom Corbett's administration, starting as the Legislative Director for the Pennsylvania Insurance Department. From there, she was promoted to Deputy Secretary for Legislative Affairs in the governor's office and ultimately rose to the position of Deputy Chief of Staff. As Deputy Chief of Staff, Kari concentrated on health care, insurance and human services issues in the governor's office.
Prior to entering state government, she worked in government affairs for a three-state trade association representing insurance brokers, as well as for the Pennsylvania Chamber of Business and Industry.
Kari is a graduate of Susquehanna University with a Bachelor of Arts degree in Political Science. She earned a Master's degree in Political Science from Lehigh University. She resides in New Cumberland with her husband, son and daughter.
---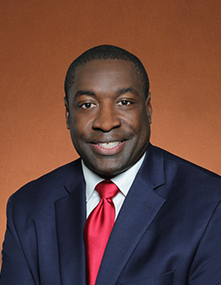 Board Member
Clay Cauley Sr.
Clay was recently named the new General Counsel for Gaudenzia Inc.
Clay has spent the vast majority of his legal career promoting the health and well being of safe and stable families. Previously, Clay was part of the Executive Leadership Team for the Law Department of the City of Philadelphia and managed the Child Welfare Unit, HIPAA and Privacy Unit and the Health and Adult Services Unit. He has served as a Master for Chester County Government and Philadelphia Family Court and has been an Assistant District Attorney for the Philadelphia Office of District Attorney.
Clay serves as a Parliamentarian for West Chester University Alumni Association, Co-Chair for the Dependency/Juvenile Committee of the Philadelphia Bar Association and is an elected board member to The Barristers Association of Philadephia.
---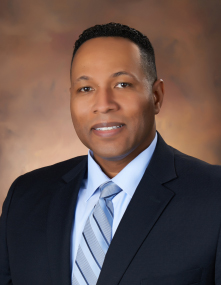 Board Member
Terry Clark
Terry Clark was appointed to the PFSA Board of Directors in 2015. Mr. Clark is the Director of York County's Office of Children, Youth & Families and has over 23 years experience in child welfare. He earned his bachelor's degree of social science in public policy from the Pennsylvania State University and his master's degree in public administration from Kutztown University. He has previously worked in a mental health partial hospitalization program, a local county children and youth agency and for the Pennsylvania Department of Human Services.
Mr. Clark is a former Big Brother volunteer and served two consecutive terms as President of the Board of Directors for Berks County Big Brothers/Big Sisters. He was also a governor appointee as Pennsylvania's Commissioner to the National Interstate Commission for Juveniles, where he then served three consecutive terms as President/Chair of the National Interstate Commission for Juveniles. In addition, Mr. Clark served as a state certified trainer where he trained new child welfare caseworkers how to assess the risk/safety of children coming before them in child abuse/neglect investigations and has written training curricula related to Risk & Safety Assessment in child welfare. He also trained child welfare supervisors and managers in improving their skills in supervising caseworkers in county children and youth agencies. Mr. Clark also serves on York County's Child Advocacy Center Advisory Board, York County's Domestic Violence Taskforce and York County's Human Trafficking Taskforce.
---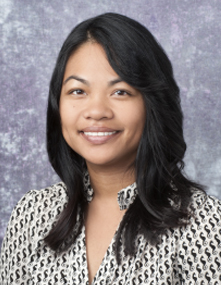 Board Member
Jennifer Clarke
Dr. Jennifer Clarke is a member of the Division of Child Advocacy at the Children's Hospital of Pittsburgh of UPMC since 2015. She earned her medical degree from SUNY Upstate Medical
University in Syracuse, NY. She completed her Pediatrics residency at Westchester Medical Center in Valhalla, NY in 2009 followed by a 3 year fellowship in Child Abuse Pediatrics at the University of Texas Health Science Center in San Antonio, TX. Dr. Clarke is Board Certified in Pediatrics and Child Abuse Pediatrics.
She is an Assistant Professor of Pediatrics at the University of Pittsburgh School of Medicine. She serves as the co-director of the Sexual Assault Response Team at Children's Hospital of Pittsburgh.
---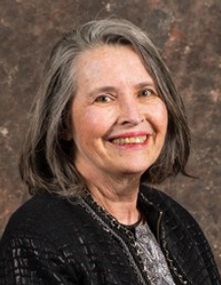 Board Member
Ceil Connelly-Weida, Ph. D.
As the oldest of ten, mother of four, and grandmother of nine, Ceil Connelly-Weida strongly supports the Pennsylvania Family Support Alliance framework protecting children from abuse and neglect and promoting the right of children to grow and thrive in a safe environment.
Dr. Connelly-Weida began as a Leigh Carbon Community College (LCCC) Program Coordinator/Developer at the Donley Center in 1998 and developed six intensive short-term training programs for non-traditional un- and under-employed students preparing to enter the workforce. Three of those programs had cross-walks to credit, including a non-credit Homebased Family Child Care/Center Aide Diploma which articulated to nine college credits. She successfully applied for and administered $3.44 million Customized Job Training Grants written for PA employers which resulted in over 4,000 employees being trained.
Her role expanded to include Donley Center site administration in 2001 and Director of Literacy and Job Training/Site Administrator 2003. In those roles, Dr. Connelly-Weida worked with administration to increase credit enrollment (fall 2000 (257) – fall 2003 (721) – 280%) and expand Student Services. She also had oversight of welfare to work; federal, state, and contract funded literacy programs (ABE/GED/ESL) which served over 1,000 students annually. 2004-2016, Ceil's focus was Assessment and Planning, where she facilitated assessment of student learning and institutional effectiveness, strategic planning, Middle States reporting, and the Leadership Team. Ceil served as the $2M Title III Project Director during the final years of the transformative, five-year grant (2014-2017). In 2017, she was appointed Dean of Business, Education, Legal, and Social Services, with additional oversight of the Business Enterprise Center, Curriculum and Professional Accreditation, and the Early Learning Center Lab School and PA Pre-K Counts program (State licensed, National NAEYC accreditation, top rating of four stars from PA Keystone Stars performance standards). Ceil is LCCC's Accreditation Liaison Officer to the Middle States Commission on Higher Education and facilitated the recent reaccreditation Self-Study. Dr. Connelly-Weida serves on the Leadership Team, President's Cabinet, and multiple committees, including the SEED Core team, an LCCC program for students with disabilities transitioning to postsecondary and interested in a college experience to master skills in transition, academic, and/or career areas. In addition to her participation as a member of the Pennsylvania Family Support Alliance, she is also a Middle States Commission Team Peer Evaluator, Lehigh Valley Center for Independent Living (LVCIL) committee member, and member of several professional organizations.
---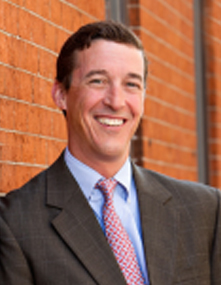 Board Member
J. Paul Helvy
Paul is Chair of the Family Law Practice Group at McNees Wallace & Nurick LLC. He has been practicing Domestic and Family Law since his admission to the Bar in 1988. Paul is a past Chair of the Pennsylvania Bar Association, Family Law Section. He has chaired the Legislative, Membership and Program Committees of the PBA Family Law Section and has testified before the House of Representatives Judiciary Committee regarding pending family law legislation. Paul has been included in the Woodward/White, Inc. publication, The Best Lawyers in America®, Family Law Section, each year since 2007, has been included in the Pennsylvania Super Lawyers list each year since 2008. Paul was named as the Central Pennsylvania Family Lawyer of the Year for 2013 and again for 2016 in The Best Lawyers of America® publication.
---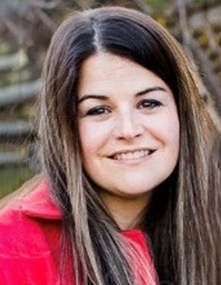 Board Member
Marisa McClellan
Prior to her role as Administrator, Marisa served as the chief agency attorney for Dauphin County Children and Youth. She is affiliated with numerous children and youth organizations and is a member of the American Bar Association, the PBA Children's Rights and Government Lawyers committees and the Dauphin County Bar Association. McClellan received degrees from The Pennsylvania State University and its Dickinson School of Law. For her exemplary legal efforts, Marisa was selected as a PA Conference on Child Abuse Advocate in 2012 and as a Miller Center Public Interest Advocate in 2002
---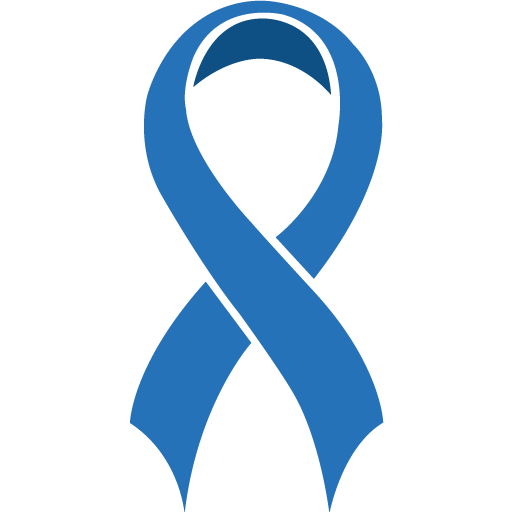 Board Member
Seán McCormack
Mr. McCormack is a Chief Deputy District Attorney in Dauphin County. He received his B.A. from Villanova University and his J.D. from Widener University School of Law. He has worked in the Dauphin County District Attorney's Office since 1989. He has been the Chief of Dauphin County's Child Abuse Prosecution Unit since 1995. He has tried over 150 trials, the vast majority being child sexual assault cases.
He is the 2008 recipient of the Pinnacle Heath Children's Resource Center Children's Hero Award, the 1998 recipient of the Samuel A. Yeagley, Jr., Memorial Award for his work in the area of child abuse prosecutions and the 2010 Outstanding Victim Service Award recipient. He served in the Pennsylvania Army National Guard for 21 years retiring in 2007 holding the rank of major. He also served as a member of the Pennsylvania Joint State Government Commission's Advisory Committee on Services to Children and Youth. He has contributed to the Municipal Police Officers Education & Training Commission as a course planner for the Interview & Interrogation and Crime Scene Investigation courses. Mr. McCormack has lectured at the Pennsylvania Bar Institute (PBI) Criminal Law Symposium and is a frequent instructor at the Municipal Police Academy at Harrisburg Area Community College. He served on the Pennsylvania Department of Welfare's "Safe Children and Youth and Stable Families" workgroup. He was recently named to the Pennsylvania Child Advocacy Center Advisory Committee (CACAC). He has also been named to the Pennsylvania Attorney General's Medical/Legal Advisory Board on Child Abuse. Mr. McCormack currently serves as the Chair of the Pennsylvania District Attorney's Association's Child Abuse Coalition.
---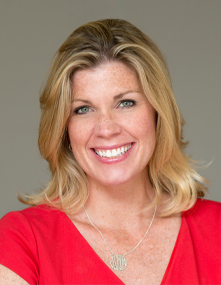 Board Member
Kathleen McGraw
Kathleen McGraw serves as Director of Communications and Corporate Social Responsibility at Hershey Entertainment & Resorts Company (HE&R) where she manages corporate philanthropy, community relations, internal communications, and reputation management. She also oversees press outreach and social media for the Resorts, Spas and Dining divisions of the company and Hershey Jobs.
Prior to her appointment at HE&R, Kathleen spent nearly 14 years in New York City working for top global public relations agencies including Ketchum, Burson-Marsteller, GolinHarris, and Edelman. She also worked at IBM for its Systems and Technology Group. Kathleen is very active in the community serving on the board of the PA Family Support Alliance, advisory board at The Vista School and volunteers at Milton Hershey School and Hershey Community Garden. A graduate of the University of New Hampshire, Kathleen earned a bachelor's degree in English and a minor in Spanish. She also studied literature at Cambridge University.
---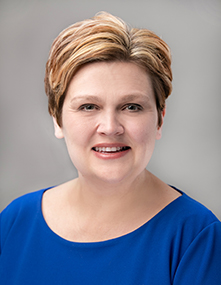 Board Member
Marci Ronald-Lesko
Marci Lesko is a collaborator, facilitator, critical thinker, and agent for systems change. Marci currently serves as the Executive Vice President at United Way of the Greater Lehigh Valley, where she helps to propel the organization to success and to foster community change.
Marci is responsible for leading the $20M organization's strategy and integration, Collective Impact community capacity building, strategic technology, product development and marketing and communications. Marci's twenty year career in human services have offered experiences in public health, victim services, bullying prevention and intervention, juvenile offender mediation, and education reform. Marci supports and nurtures many community change initiatives across the Lehigh Valley and has offered her expertise and time with several state and national endeavors, notably with United Way Worldwide, the Coalition for Community Schools, and FSG's Collective Impact Community of Practice and Funders Forum.

Marci is a proud member of Women United and the Concourse Club of Palmerton and has won five distinguished awards in her community—The Human Relations Commission (2005), the Donley Award for Children's Advocacy (2016), the Girl Scouts of Eastern Pennsylvania Take the Lead Award (2017), the Community Achievement Award/Lehigh Valley Business Woman of Influence (2018), and the PBS39 Good Neighbor Award (2018).
---