PFSA Team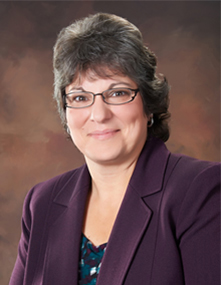 President & CEO
Angela Liddle
Angela has been the President and CEO of PFSA for more than 20 years. A York County native, she has spent more than 25 years working in arena of child abuse prevention and services to families. Angela received her Master of Public Administration with a concentration in nonprofit management and certification in Public Sector Human Resource Management from Penn State University. She was selected by Governor Tom Corbett to serve on the Children's Trust Fund board of directors and was chosen in 2013 as a Woman of Excellence by the Harrisburg YWCA. Angela is a mom to two adult daughters and "Mae Mae" to a beautiful granddaughter. Contact Angela at aliddle@pa-fsa.org with concerns, complaints or compliments. She would love to hear from you.
---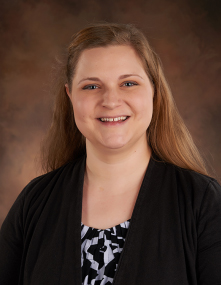 Director of Training
Haven Evans
Haven Evans joined the staff of PFSA in November 2016 as our Director of Training. Haven has more than eight years of experience in the child welfare field, as a caseworker, ChildLine supervisor and most recently, ChildLine Manager. She was responsible for managing the state's 24/7 intake unit that responds to a large volume and variety of calls regarding the care of children, particularly reports of suspected child abuse or neglect. Haven also supervised Background Checks Units responsible for child abuse history clearances. She brings to PFSA an extensive knowledge of Pennsylvania's Child Protective Services Law and has conducted many training sessions and written procedural manuals to ensure that legal requirements are met. On a personal note, Haven enjoys arm knitting and spending time with her husband and three young children. Haven's email address is hevans@pa-fsa.org.
---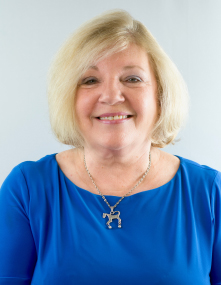 Development Director
Ann Moffitt
Ann Moffitt, ACFRE is Development Director at PFSA. Ann joined PFSA in July 2017 charged with overseeing our fund development program and creating an awareness of PFSA's mission across the state. An avid community volunteer, Ann has served as president of the Central Pennsylvania Chapter of the National Society of Fund Raising Executives (AFP), the Junior League of Harrisburg and the Harrisburg Hospital Auxiliary. She has been active nationally with AFP, having served on the International Foundation Board and many committees. She presently is a member of the Estate Planning Council of Central Pennsylvania, Susquehanna Valley Planned Parenthood, Kiwanis Club Harrisburg East Shore and Red Land-Fairview Township and AFP of Central Pennsylvania. She is a board member of The Byrnes Health Education Center, PANO, the Kiwanis Pennsylvania District Foundation and is the convener for the Harrisburg Region Leave a Legacy™ effort. Ann lives in New Cumberland with her husband, Dr. George R. Moffitt, Jr., four cats and two dogs. Ann has one daughter, Elizabeth, and two grandsons, Kenny and Joshua. She also has four stepchildren and three step grandchildren. Contact Ann at amoffitt@pa-fsa.org.
---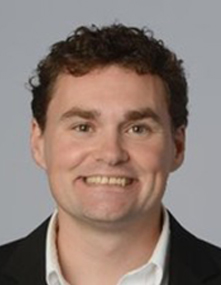 Director of Finance
David Merrill
David serves as our Director of Finance and officially joined the staff in July of 2018. David earned his BS in Accounting from the Pennsylvania College of Technology; and earned his MS in Taxation from Northeastern University. His background includes working in industry with Fortune 500 companies such as Foot Locker and Rite Aid. He has also worked two years with RKL as a Senior Accountant in the public accounting field. In addition to working in both industry and public accounting, David also ran successful tax franchises for 5 years and has won multiple awards – including Central PA's Forty Under 40 Award – for growing his company and giving back to the community. He's appeared as a regular on ABC 27's Good Day PA as the local tax expert on Tax Tuesdays during tax seasons. David served on the Board of Directors as Treasurer with the Dillsburg Area Public Library for over 4 years. He is also a Sunday School Teacher and a past Assistant Scoutmaster with the Boy Scouts of America. David believes in serving others to help build stronger communities and stronger people. In his free time, David loves spending time with his wife, Stephanie, and two daughters, Zoey and Illyana, by way of running, bicycling, and Family Home Evenings together. David can be reached at david.merrill@pa-fsa.org.
---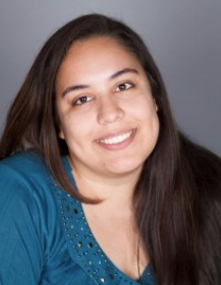 Training Coordinator
Rosa Ponti
Rosa Ponti joined PFSA as Scheduling Administrative Assistant in 2017. Rosa spent the previous 8 years in the Early Childhood Education field. She started and maintained a Pre-K/Kindergarten classroom during her time working at a private school. Rosa lives in Perry County where she enjoys riding her motorcycle. She comes from a huge Puerto Rican family and enjoys anything to do with her heritage. Rosa's email address is rponti@pa-fsa.org.
---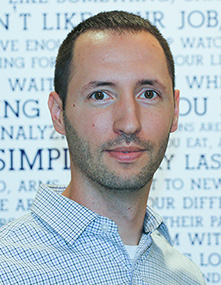 Family Support & Community Engagement Coordinator
Justin Donofrio
Justin has over nine years of experience working with nonprofits and community organizations, primarily in the fields of child welfare and education. Justin received his Master of Science in Social Work (MSSW) with a concentration in management, leadership and community practice and he brings to PFSA comprehensive knowledge of Pennsylvania's child welfare system. Justin has had the opportunity to collaborate with several local and statewide stakeholders across the commonwealth and he has also conducted local, regional and statewide training for child welfare professionals. Most recently, Justin developed and delivered training for local school boards throughout Pennsylvania and implemented evaluation procedures for various types of training workshops. Justin values family, friends and community in his life and he loves spending time with his wife, Barbara, and their dog, Mya. Some of Justin's favorite activities include hiking, day trips, backyard sports and cooking.
---