#ProtectPAKids: Children and the opioid/fentanyl epidemic
A one-year-old in New York City. A 2-year-old in Seattle. A 10-month-old in San Fransisco.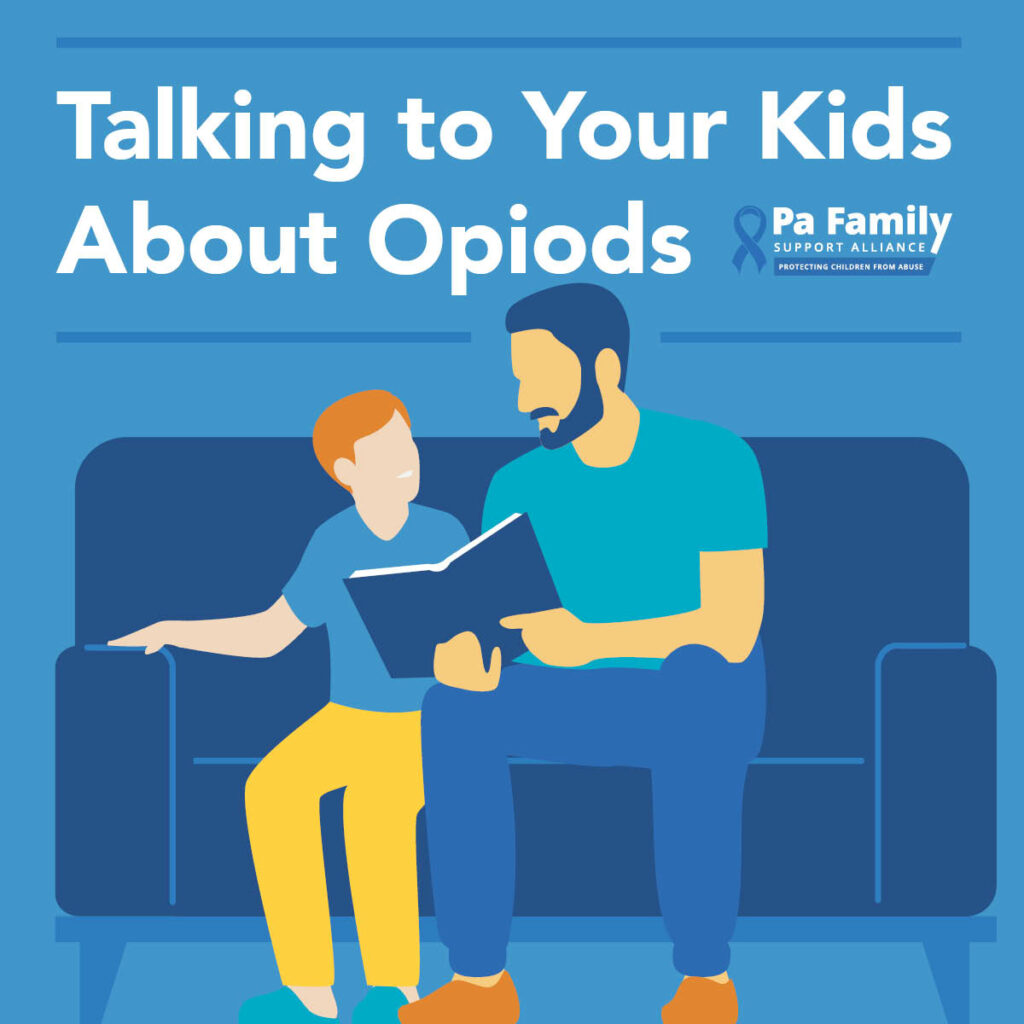 All dead from fentanyl overdoses.
Fentanyl, a synthetic opioid typically used to treat patients with chronic severe pain or severe pain following surgery, has become popular for illicit use for two key reasons: it's cheaper to make than other opioids and it's easier to smuggle due to its potency. Now, fentanyl is taking the lives of children across the country, the latest victims in the opioid epidemic that has ravaged our cities and communities.
In Pennsylvania, this epidemic last year took the life of a 5-year-old Cambria County girl who was exposed to fentanyl-laced heroin. From 2012 to 2021, at least 342 infants in Pennsylvania died in incidents where a parent's substance abuse disorder was a factor.
Let's say that again: At least 342 infants are dead due to fentanyl exposure. It's a statement that makes us sad and angry every time we read it.
More than 75,000 Pennsylvanians have an active substance use disorder, and many of them are parents. Parents struggling with substance use disorder should not be villainized, but rather given the help and support they need to recover so that they are able to raise their families.
Talking to your children about opioids/fentanyl
Education and vigilance are key to overcoming this epidemic and ensuring that no more children lose their lives. Here are a few tips for talking to your kids about fentanyl and other opioids:
Start the conversation when they're young. As soon as your children understand what medications are and how they're used, you can begin talking to them about proper medication use and the dangers of misuse.
Give them the information. Explain to them that taking anyone else's medication — pills, patches, intravenous tools and other applications — can be dangerous and life-threatening. Ask your child(ren) if they are aware of the consequences of opioid use and explain to them the risks and effects to their mental and physical health.
Remind them that you care. Make sure your children feel as comfortable as possible about being honest with you. Offer them lots of positive comments to offset feelings of insecurity, doubt and pressure.
Be an active listener. Let your children know that you understand them by reflecting back what you hear them telling you. Don't lecture them: you want them to feel that their point of view is valued, as this can result in them being more willing to engage in conversations.
Develop an exit plan. Help your kids create a plan for what they would do if they were offered medications not prescribed to them. Texting a code word that everyone understands to a family member or close friend can help them to escape a dangerous situation.
Be empathetic and supportive. Children don't communicate the same ways that adults do. Let your kids know that you understand and remind them that they can always count on your for support and guidance.
Additional resources
To learn more about how to access community-based resources and support for parents and families in your community who have been impacted by substance use disorder, check out PFSA's Families in Recovery program for more information.
If you or a loved one is struggling with a substance use disorder, help is available. Call the SAMHSA National Helpline at 1 (800) 662-4357 for confidential free help from public health agencies to find treatment and information.