Staff Spotlight: Justin Donofrio
Justin Donofrio, our Program Services Manager, has been with our organization for nearly one year. Justin started working with us in the middle of the COVID-19 pandemic, but he was uniquely prepared to transition into his new role.
"My onboarding process was very unique because we were in the middle of the pandemic but working remotely was actually not new to me because I had done that in my previous roles", Justin said. He added, "in some ways, I was given leadership opportunities early on to introduce different ways to work collaboratively in our remote environments."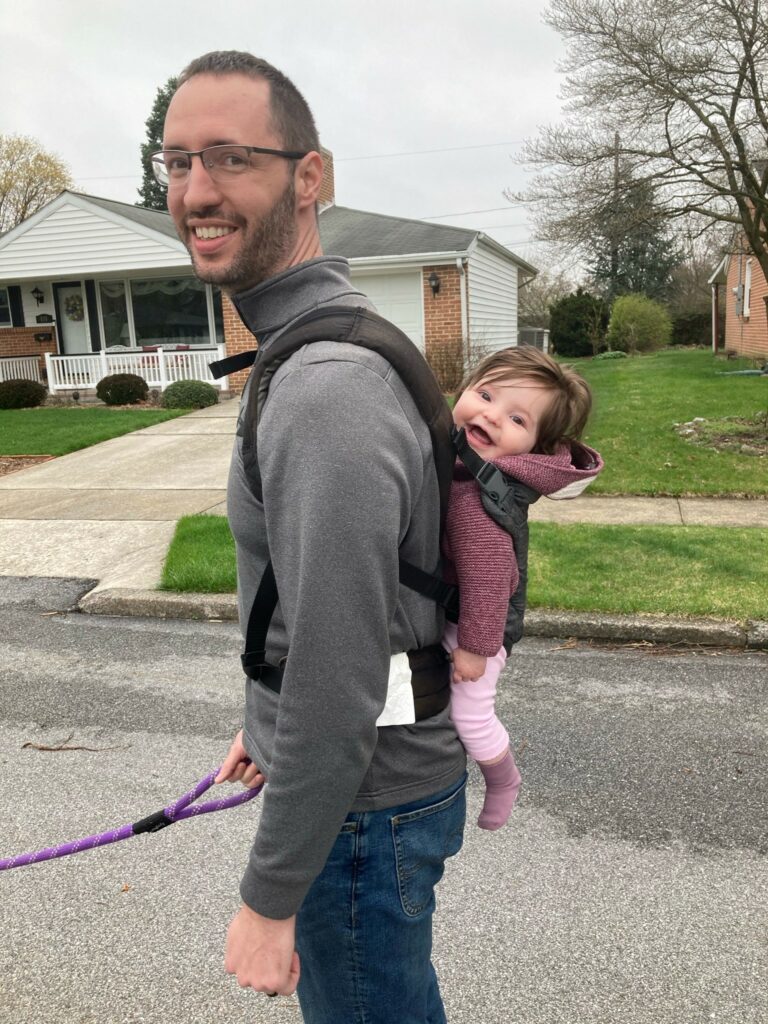 In his current role, no two days are ever the same for Justin. He manages our organization's prevention programs and the Community-Based Child Abuse Prevention (CBCAP) Program Network. Our CBCAP Network includes a variety of diverse organizations, like community-based groups and behavioral health providers. Generally, our CBCAP Network members are direct care providers who work with children and families, and we help them strengthen their child abuse prevention programs (or implement these types of programs if they do not already have them in place).
As part of our work, Justin said his goal is to empower community partners to be the changemakers in their communities. As important as child abuse prevention programs are, Justin believes that the programs are part of the larger community system. "Systems that get built into the community, by default, help incorporate prevention strategies. I think that is where the focus is needed and is headed. By implementing this thought process of prevention through the model of systems, it becomes a part of the fabric of our communities."
Towards that end, Justin understands how vitally important it is for the public to be aware of the signs of child abuse and neglect, and that is why he is so proud of the work that our organization does in trying to push out this message. "If you ask someone if they could spot or recognize child abuse, most will say yes. But a lot really may really struggle to identify the signs because they just do not understand and know what to look for," he said.
That is why Justin is passionate about our organization's program, The Front Porch Project. This is a community-based prevention initiative that focuses on empowering community members to become aware of the warning signs of child abuse and neglect, as well as what to do when they think a child might be being abused or neglected. Our program's mission is to bring the community together in an effort to protect children.
When Justin is not busy managing our prevention programs and working with communities on initiatives that support children and families, he has been reveling in becoming a first-time dad! He and his wife welcomed their first child, Lucy, eight months ago.
Here is what Justin told us about what it is like to be a new dad:
"The experience of being a parent has been incredibly unexpecting. Everyone tells you what to expect but until you actually experience it, you just do not understand it.
Lucy does something different every day and I have the opportunity to see her change and develop so quickly!
I do not know what I did with my time before I had her.
It is fascinating to see her not be able to stand one day, then start standing the next day.
She loves to be outside in the fresh air and will observe everything that is going on around her when we take our daily walks.
My wife and I just love her so much and she has been the biggest blessing.
Everyone is quick to tell you how hard parenting can be, but it is also a really, really fun experience!
"My parents raised me with the philosophy that if you have the ability to help, you have the responsibility to do so. Now that I am a parent, I am more motivated than ever to ensure that we are out there in the community and providing the programs and trainings that so many need. That is what is wonderful about working at PFSA. Our organization and everyone here are genuinely passionate about making a difference and creating a future where children can thrive in their environment."