Examining Big Tech's Impact on Children
When the Seattle public school district filed a lawsuit against four Big Tech companies, industry experts, elected officials, advocates, and child abuse prevention organizations like ours took notice. Seattle public school district filed a lawsuit against Alphabet Inc. (parent company of Google), Meta Platforms, Inc. (owner of Facebook and Instagram), Snap, Inc. (owner of Snapchat), and ByteDance (owner of TikTok).
According to a Reuters article, the district's lawsuit is claiming that these four tech companies are responsible for a "worsening mental health crisis among students" and that they "directly affected the schools' ability to carry out their educational mission." The district is alleging that these companies have intentionally created their platforms to make children and teens addicted to them.
Additionally, the district is claiming that these companies have "exploited the vulnerable brains of youth" and it has caused their schools to train and hire personnel to deal with their students' mental health issues, as well as develop resources that warn against social media dangers.
The Seattle school district is the largest district in Washington state. It has more than 100 schools and it serves more than 50,000 students.
This lawsuit comes on the heels of last fall's Congressional hearings when a former Facebook executive, Frances Haugen, testified before the Senate's Commerce Committee and blew the whistle on the company's operations. Haugen testified that the company purposely ignored the evidence it had that children's mental health was suffering at the expense of achieving higher profits.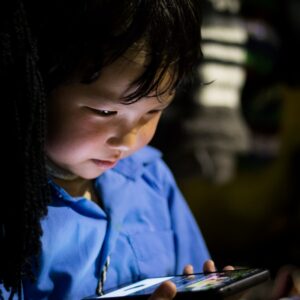 Clearly, our society is at a crossroads and recent studies prove that children spend a significant time on social media. According to Common Sense Media's latest survey results:
69% of U.S. children have their own smartphone by age 12;
70% of kids encounter sexual or violent content online while doing homework research;
1 in 5 children ages 10-17 have received a sexual solicitation or were approached online;
40% of children in grades 4-8 say they have chatted with a stranger online; and
20% of teens have sent or posted nude or semi-nude photos or videos.
With startling statistics like these and the ways predators use social media and the internet as avenues to connect children, it is no wonder that we are starting to see more lawsuits being brought against tech companies.
For the first time in history, parents and caregivers, are having to parent in both the physical and virtual worlds. This not only poses numerous challenges, but it can be overwhelming.
Many parents and caregivers feel frustrated and scared. That's why our organization created the Family Digital Wellness initiative. It is a free, inclusive, and preventative approach that is designed to strengthen families as they seek to raise healthy children in the digital era. Included in our initiative is a toolkit that provides parents and caregivers with a step-by-step guide and explains how they can create healthy interactions with digital platforms for their children.
At PFSA, we believe that it is going to take a collective effort—from parents, politicians, child advocates, organizations like ours, and big tech companies—to positively change how our children consume social media. Unfortunately, there is no simple solution or answer. However, through awareness, education, and outreach, healthy interactions between our children and digital platforms are possible.