Trying to Keep Up with TikTok Challenges?
As a parent, grandparent, or caregiver, you have probably heard of or even witnessed the children in your lives participate in a TikTok challenge. Some of these challenges can even be fun like the viral TikTok challenges where children compete against their parents in a homemade dancing competition.
However, many of these challenges can be very harmful or even deadly for children. Take, for example, the TikTok blackout challenge that increased in popularity during 2022. This challenge encourages children to choke themselves and/or stop breathing until they pass out. Unfortunately, there have been numerous reported cases across the nation where children have died as a result of participating in this challenge.
That is why when Bucks County police issued a stark warning last week about the #OrbeezChallenge, we took notice. The police were called to a local movie theater in Warrington Township when a group of teenagers started shooting off Orbeez' from an airsoft gun (similar to a spring-based air pump). Officers said this is not the first time they responded to an Orbeez incident.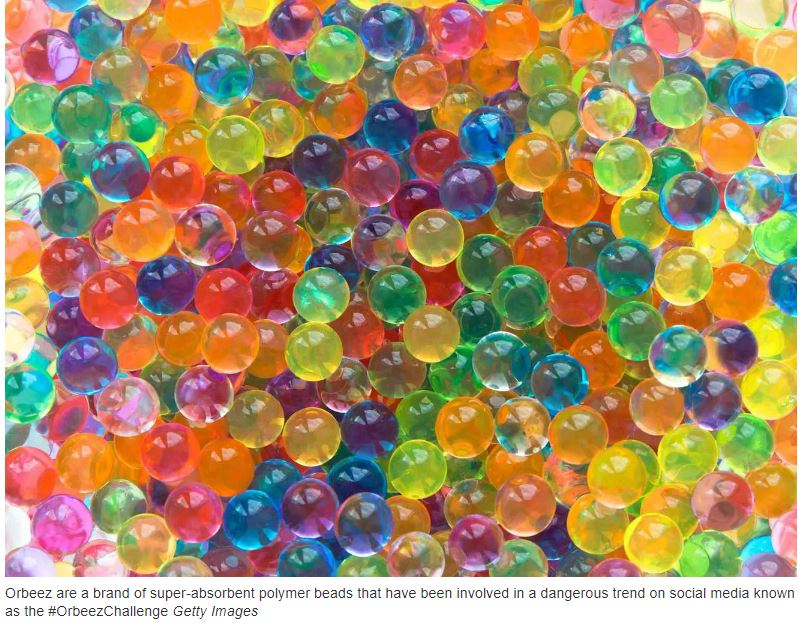 So, what are Orbeez? According to an article published by the Bucks County Courier Times, Orbeez are a "brand of super-absorbent polymer colored beads that can grow to 100 to 300 times their original size when soaked in water." Many people have compared Orbeez pellets to when people fire off their paintball guns. The #OrbeezChallenge has recently gone viral and garnered a lot of media coverage because some teenagers have been reported to shoot off Orbeez in crowded places while they are driving by (think places like outdoor shopping malls). This challenge is obviously dangerous because not only can it injure an individual's physical body, but it could result in severe panic and chaos, especially if crowds think that a real mass shooting is taking place.
The hard part for many parents, grandparents, and caregivers is trying to stay ahead of TikTok challenges that end up going viral, especially when it hasn't occurred in your neighborhood yet. The first way that you can stay ahead of TikTok Challenges is to visit our Family Digital Wellness Initiative—a free, online, comprehensive resource designed to strengthen your family as you raise healthy children in a digital-based society.
Our Initiative provides daily news articles that focus on emerging digital trends in one place, so you don't have to spend time researching. For example, we will keep you updated about TikTok's CEO testifying before Congress when that occurs later this spring. The House Energy and Committee asked the CEO to appear before members and discuss the impact that the platform is having on children's well-being. There, you will not only read about these trends, but you will have unlimited access to our toolkits and guides which provide you with practical tips and resources on issues like parental controls, and what questions to ask your children about their social media usage. We also provide a wealth of data, statistics, and the latest studies on social media.
In conclusion, we would recommend that you:
Ask your children (if age appropriate) if they've ever heard of the #OrbeezChallenge;
Ask your children (if age appropriate) if they've been ask to participate in this challenge;
Explain what this challenge is;
Explain why they should not participate in it;
Explain how this challenge could negatively impact themselves, their friends, and the local community.