PA Family Support Alliance Welcomes New Board Vice-Chair and Members
HARRISBURG, Pa. — Pa Family Support Alliance (PFSA), the state leader in child abuse prevention, today announced the appointment of a new Vice-Chair and five new members to its Governing Board for the 2021-2022 term.
"We are fortunate to have such dedicated experts and leaders in their fields serve on our Board of Directors to help support and further our mission," said Angela Liddle, President, and CEO of PFSA. "All children deserve to be safe, protected, valued and cared for. Our board of distinguished local leaders will help advance our mission, ensuring that Pennsylvania's children can grow up in an environment that is free of abuse."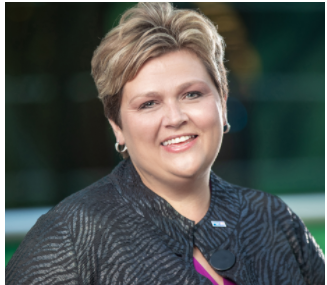 Marci Lesko, Executive Vice President for United Way of Greater Lehigh Valley, is assuming the role of PFSA's Board Vice-Chair. Marci is a Palmerton resident and has spent more than 20 years in human services, serving in a variety of roles where she gained experiences in public health, victim services, bullying prevention and intervention, juvenile offender mediation, and education reform. In her role at United Way, Marci is a well-respected and known community leader, collaborator, and strategist who uses her skills in capacity building, innovation, marketing, and communications to elevate and support the needs of Lehigh Valley residents.
"I am proud and thrilled to serve as the Pa Family Support Alliance's Board Vice-Chair and be a part of an organization that has been a leader in protecting the welfare of children for 40 years," said Marci Lesko. "Protecting children is an issue that's near and dear to my heart, and I know the measurable impacts that educational programs and trainings provide for professionals and our communities."
In addition to Marci Lesko assuming the role of Vice-Chair, Tara Dechert, Brenda Lawrence, George Payne, Shahid Raza, and Kasey Sheffer have joined PFSA's board as its newest members.
Tara Dechert, Project Director, Policy Lab at Children's Hospital of Philadelphia
Lancaster resident
Tara oversees the implementation of the community-clinical pilot of intergenerational family services and serves as a content expert on numerous other projects that involve the identification of the intersections between systems that are critical to the development of improved care. She is focused on ensuring that pregnant women and their children receive the best possible care by providing a holistic approach to their overall health, well-being, and education. She has worked throughout her career to improve policies, services, research, and outcomes for vulnerable children and families.
Brenda Lawrence, Retired, Family Design Resources, Inc.
Harrisburg resident
Brenda served as a social work administrator before retiring in 2018. She started Family Design Resources in 1999, and the nonprofit partnered with Diakon Lutheran Social Ministries to deliver the Statewide Adoption and Permanency Network contract because of being selected as the partner for four consecutive five-year bids. She also helped develop, implement, and expand to all counties in Pennsylvania Legal Services initiative, which helps County staff achieve legal steps for those cases where children are in out-of-home placement, helping to minimize the number of days children in out-of-home care.
George Payne, Director of Projects, Harrisburg Redevelopment Authority
Harrisburg resident
Prior to his current work addressing urban blight and homelessness with the Redevelopment Authority, a role he's served for seven years, George worked for the YWCA of Greater Harrisburg. During his 17 years with the YWCA, he served as the Director of Homeless and Housing Services and Economic and Neighborhood Development, and then as Vice President of Programs which includes daycare, afterschool programming, and domestic and sexual Violence Intervention and Prevention services.
Shahid Raza, Senior Solution Manager, Deloitte
Mechanicsburg resident
Shahid has over seventeen years of experience implementing large-scale custom-developed software solutions for a variety of health and human services agencies across the country. Although he has implemented software systems, Shahid has spent most of his career designing and implementing child welfare systems.
Kasey Sheffer, Vice President Own Brands, Giant Eagle
Dillsburg resident
Kasey joined Giant Eagle in 2021 after spending 11 years serving as the leader of the private brand's team of Ahold USA and Ahold Delhaize USA and most recently helming the businesses in support of The GIANT Company of Pennsylvania and Giant Food of Maryland. She previously worked in brand and marketing strategy across various industries from advertising to professional sports.
###
ABOUT PFSA: The Pennsylvania Family Support Alliance prevents child abuse and protects children from harm by helping parents learn positive parenting techniques, educating professionals and volunteers who work with children to recognize and report child abuse, and helping community members learn how they can play a positive role in keeping children safe. To learn more about our programs, schedule training, or make a donation, please visit pa-fsa.org, or call 800-448-4906.